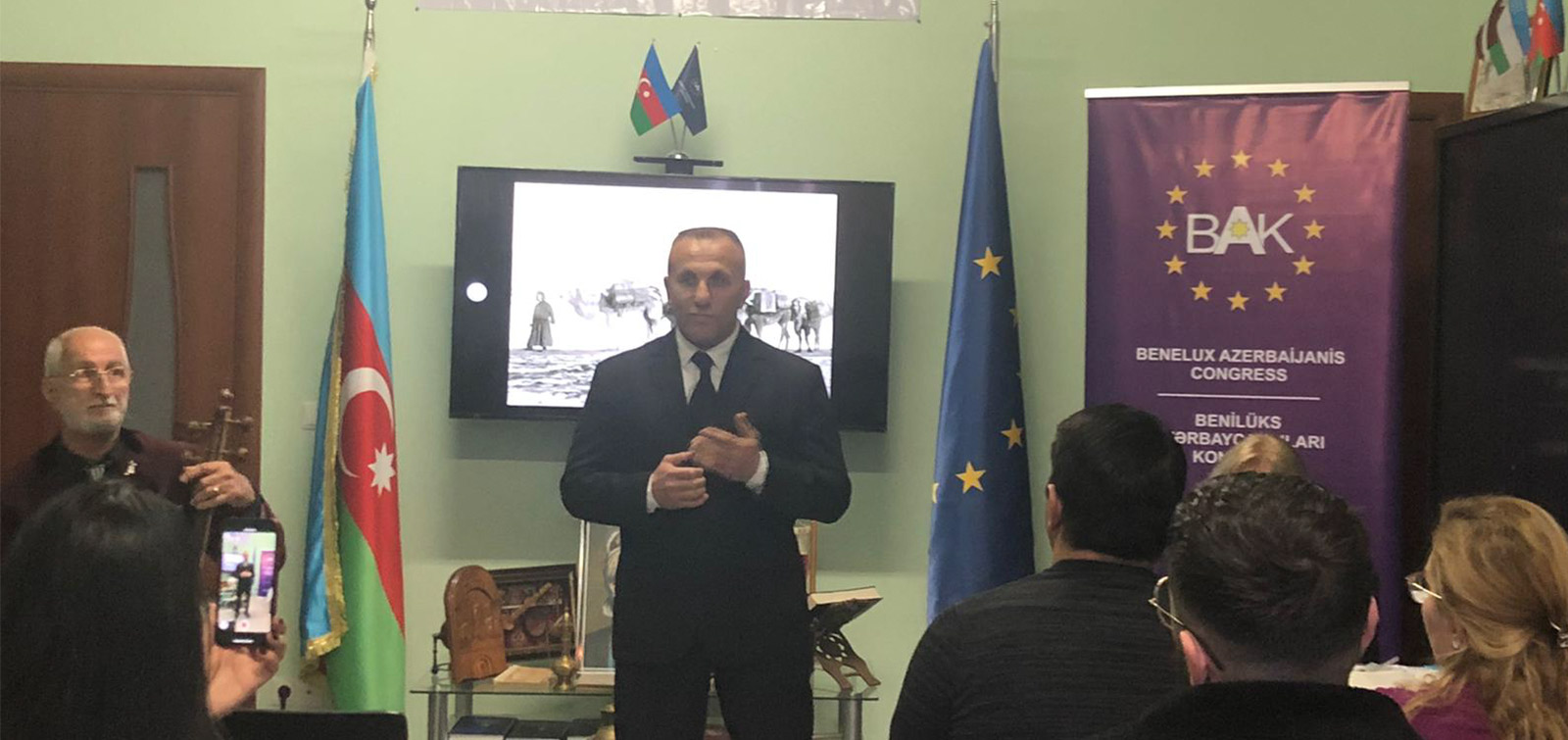 Nasimi night was held in Rotterdam
A literary-art evening dedicated to the 650th anniversary of Imadaddin Nasimi, one of the prominent representatives of Azerbaijani classical poetry, was held in Rotterdam, the Netherlands.
The event was organized by the Benelux Azerbaijanis Congress (BAC) and the Azerbaijanis Union of North Holland operating under it.
Speaking at the event, the Chairman of the BAC Elsevar Mammadov, the Deputy Chairman of the BAC Sima Jafarova and others called Imadaddin Nasimi a powerful master of world culture. It was noted that the poet has been able to create the most valuable pearls of the word art by benefiting the rich cultural and spiritual values of the East.
The event featured a song "Sighmazam" performed by Azerbaijani-born singer and composer Sami Yusuf, who lives in the UK. The night ended with the presentation of music numbers based on the poet's ghazals by our compatriots Ilham Babayev, Sadig Aghamaliyev and Javid Salimov, living in the Netherlands.