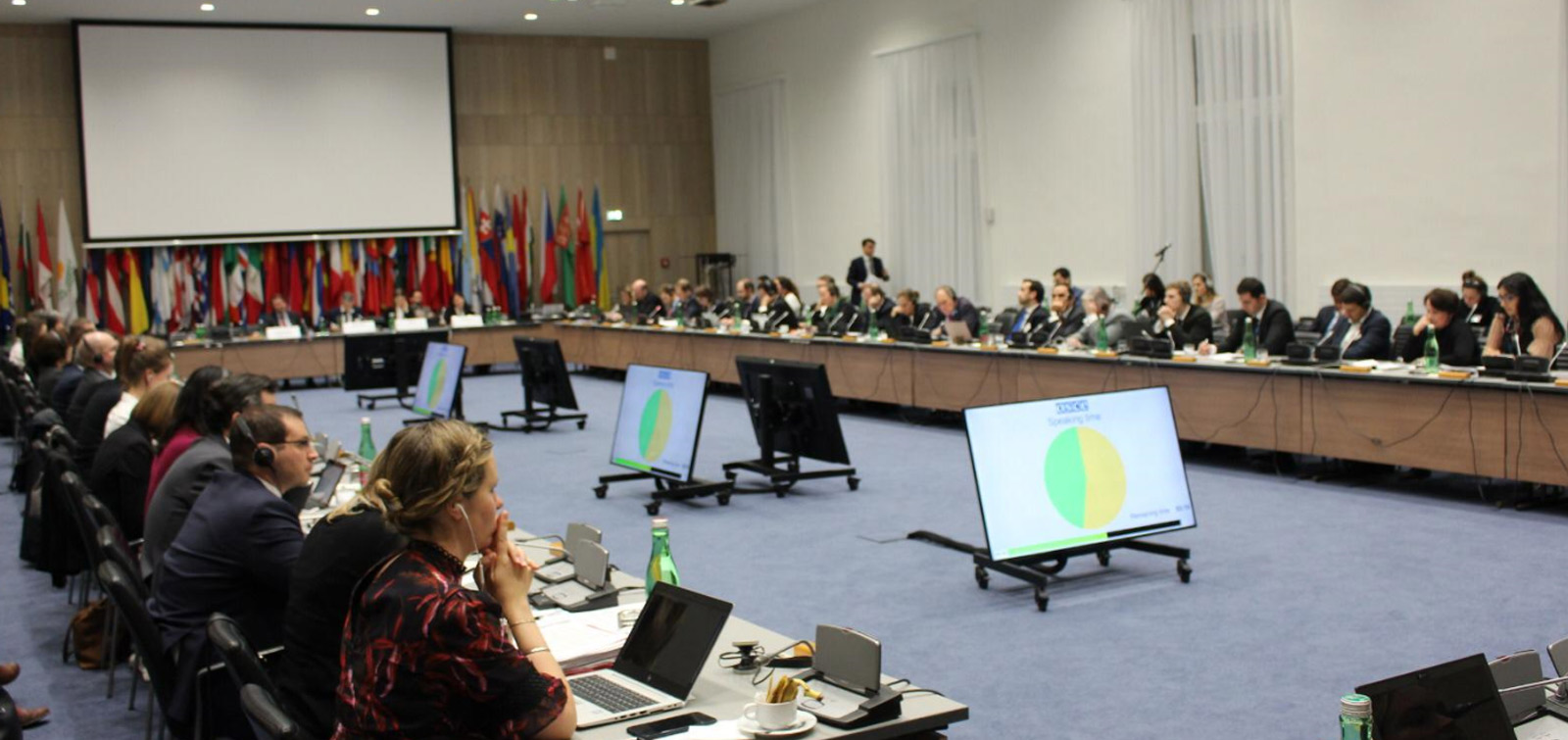 Freedom for Dilgam Askerov and Shahbaz Guliyev was demanded at the OSCE meeting
The OSCE Office for Democratic Institutions and Human Rights (ODIHR) held a meeting in Vienna on the freedom of assembly.
Board members of the Polish Union of Azerbaijanis Javid Zeynalov, Vugar Huseynov and Lala Zeynalova also attended the meeting. The aim was to once again draw the attention of the event participants to the occupation of ancient land of Azerbaijan Nagorno-Karabakh and seven surrounding regions by Armenia. At the same time, they also demanded the release of Dilgam Askerov and Shahbaz Guliyev, who were captured by the Armenian armed forces for exercising their right for freedom of assembly and movement in their native lands.
One of the coordinators of the Coordination Council of the Polish Azerbaijanis, Lala Zeynalova said she wants to talk about some of the concerns that were raised before expressing her views on freedom of assembly: "As you know, Azerbaijani territories have been occupied for 27 years. Azerbaijani citizens do not have only the right to gather in Shusha and Karabakh, even to go there. As for freedom of assembly, we must speak about Dilgam Askerov and Shahbaz Guliyev. They were taken hostage by Armenian armed forces while they were trying to visit their ancestral homeland and are still being held captive".