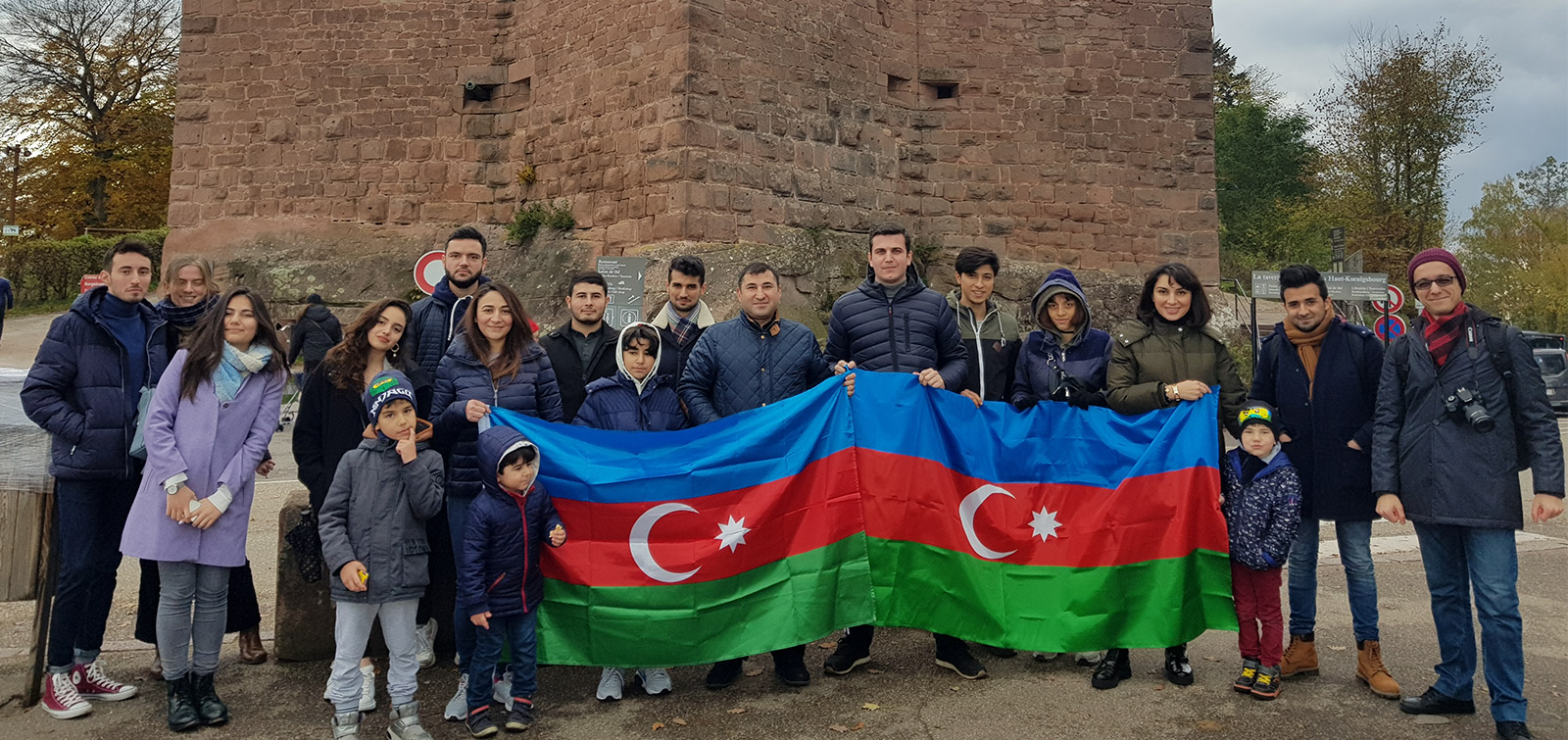 Our triсolor flag was waved at Upper Kenigsburg Castle
A group of activists of the Azerbaijani Students Association in France (ASEAF) has celebrated the National Flag Day of our country in a special way.
They traveled to the Upper Kenigsburg (Haut-Koenigsbourg), the highest point of the Alsace in France, to mark this momentous event in Azerbaijan's history. The event was organized by the active members of ASEAF Mehriban Ovchuyeva, Rashid Aliyev, Shamkhal Baybekov, Kamran Asadov and Farid Aliyev and supported by the Permanent Mission of Azerbaijan to the Council of Europe.
The visit was attended by Azerbaijani students and diaspora members living in Strasbourg. Our compatriots waved the Azerbaijani flag on the high tower of the Kenigsburg Castle.
It should be noted that, Kenigsburg, located 55 km from Strasbourg, was founded in the first half of the 12th century, but the exact date of its construction is not known. The tower has a museum consisting of exhibits from the 15th and 17th centuries.