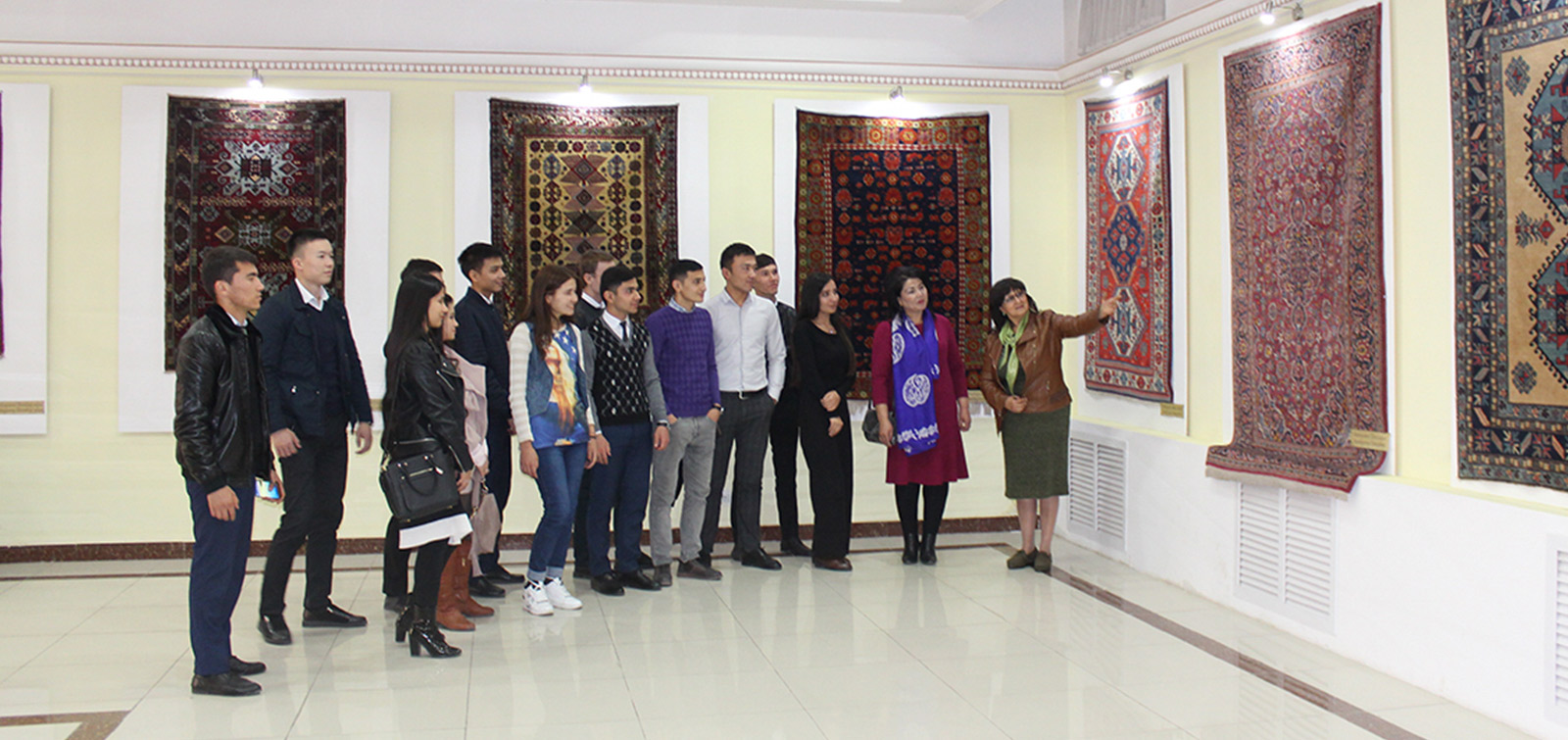 Students visited museums at the Azerbaijani Cultural Center in Tashkent
Students of the Tashkent Institute of Textile and Light Industry and the Institute of Railway Engineers toured museums organized by the Cultural Center in Uzbekistan named after Heydar Aliyev as part of the " Let's Introduce Azerbaijan" project.
Firstly, the students were acquainted with an exhibition of books, pictures and souvenirs in the lobby of the Center. At the exhibition, publications on the history, culture and literature of Azerbaijan in Uzbek language, as well as books on the life and activity of the national leader of the Azerbaijani people Heydar Aliyev and the reforms carried out by President Ilham Aliyev were displayed.
During the acquaintance with the exhibition, the guests were informed about the ancient history, culture of our people and the Azerbaijan-Uzbekistan friendship and it was emphasized that young people have a great responsibility for the further development of relations between our peoples.
Then the youth got acquainted with the Heydar Aliyev Museum at the Center, Museum of Statehood History of Azerbaijan and Carpet Museum.
At the end, the students were presented with books dedicated to the history and culture of Azerbaijan.
Excursions to museums are also planned in the future.