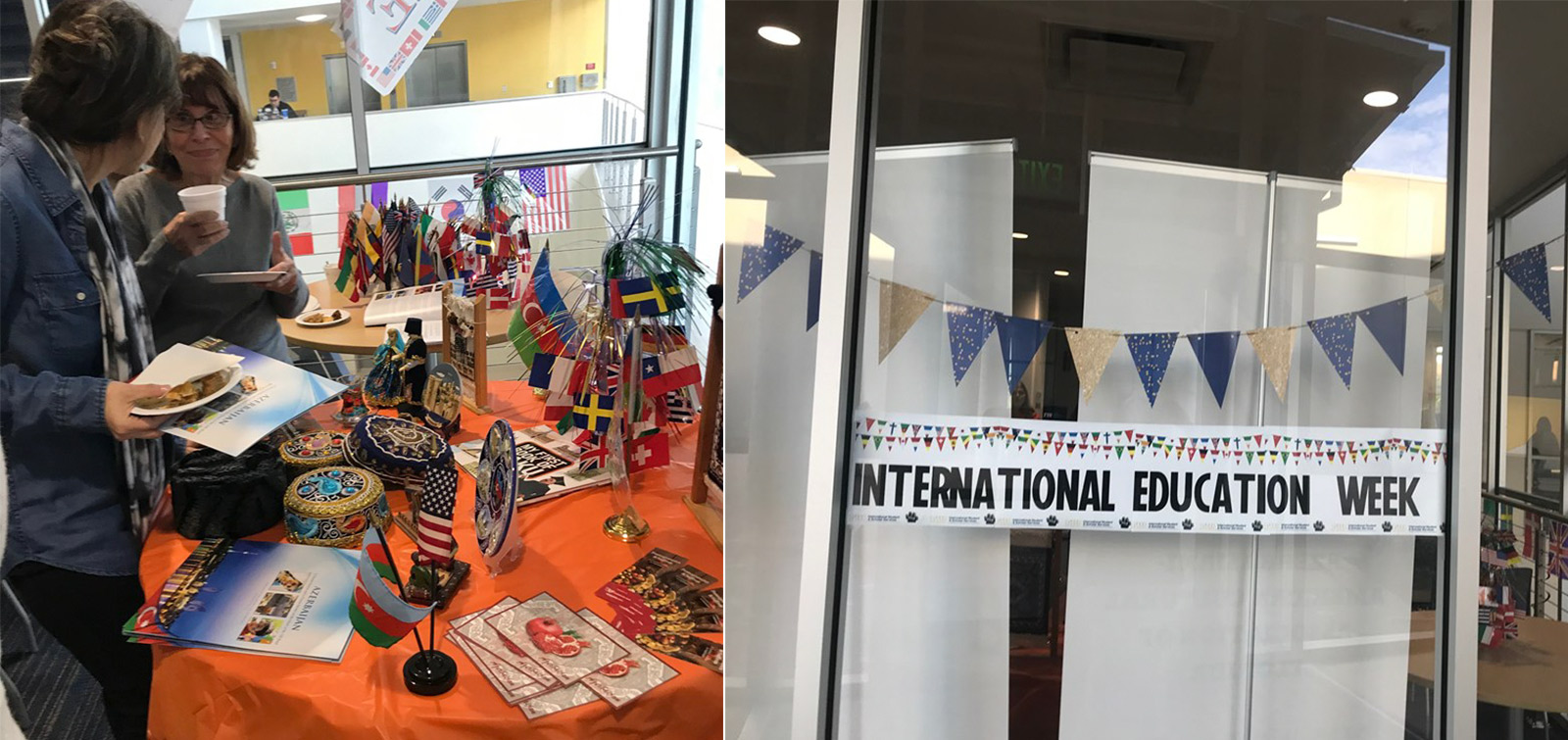 Our country is represented at the International Education Week in Florida
Education Week was held at Florida International University.
Students from Florida International University Aydin Eminov and Elmar Orujov represented Azerbaijan at the event, which was attended by various countries of the world.
Both young diaspora activists are members of Florida Azerbaijanis American Cultural Association.
The presentation provided detailed information about Azerbaijan's cultural heritage, history, geography and tourism. Various books, magazines, banners, brochures, samples of cuisine, etc., devoted to our country, were demonstrated in the Azerbaijani corner created here.
Acquaintance with the geographical location of our country, its mysterious nature, ancient history, rich culture, architectural monuments, cuisine, music and tourism opportunities made a great impression on the participants. There were also some of the participants and guests who spoke positively about the country. They said that they loved Azerbaijan, visited our country many times, admired our people, and liked our national cuisine.