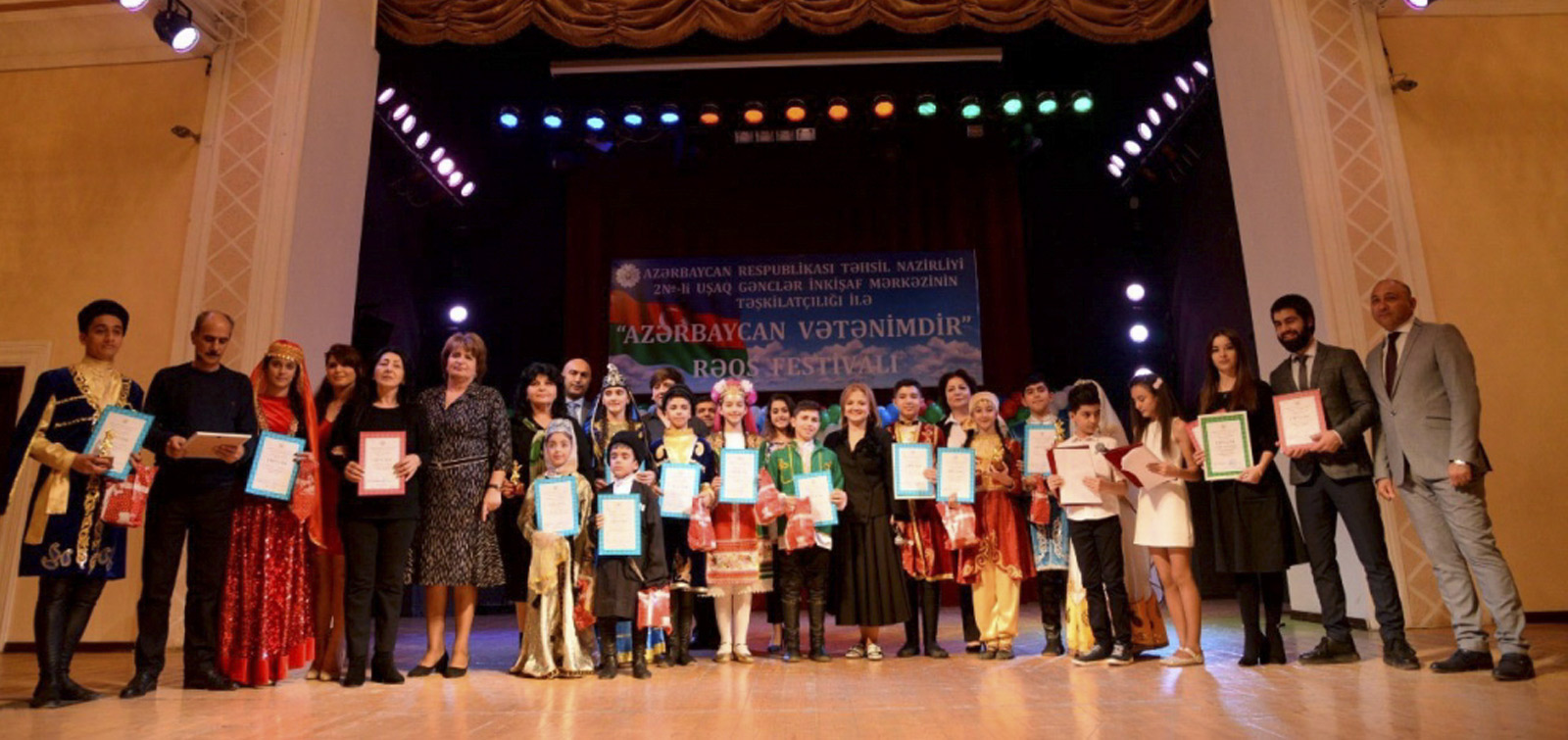 "Ceyran" Dance Ensemble performed at the festival in Baku
Dance festival "Azerbaijan is my motherland" was held at the State Song Theatre after Rashid Behbudov.
"Ceyran" dance group, operating in Georgia also attended the event organized by the Child and Youth Development Center No. 2 Ensemble of Azerbaijani young boys and girls presented Azerbaijani and Georgian dances. The audience welcomed the performances of our talented young compatriots with great interest and applause.
The purpose of the festival is to present to our children and adolescents our cultural heritage, folklore, ancient dances, to show the beauty and subtlety of this art, to create, strengthen a bridge of friendship and exchange experiences between the children and youth development centers.
At the end of the event, members of the dance group and choreographers were awarded diplomas and gifts.