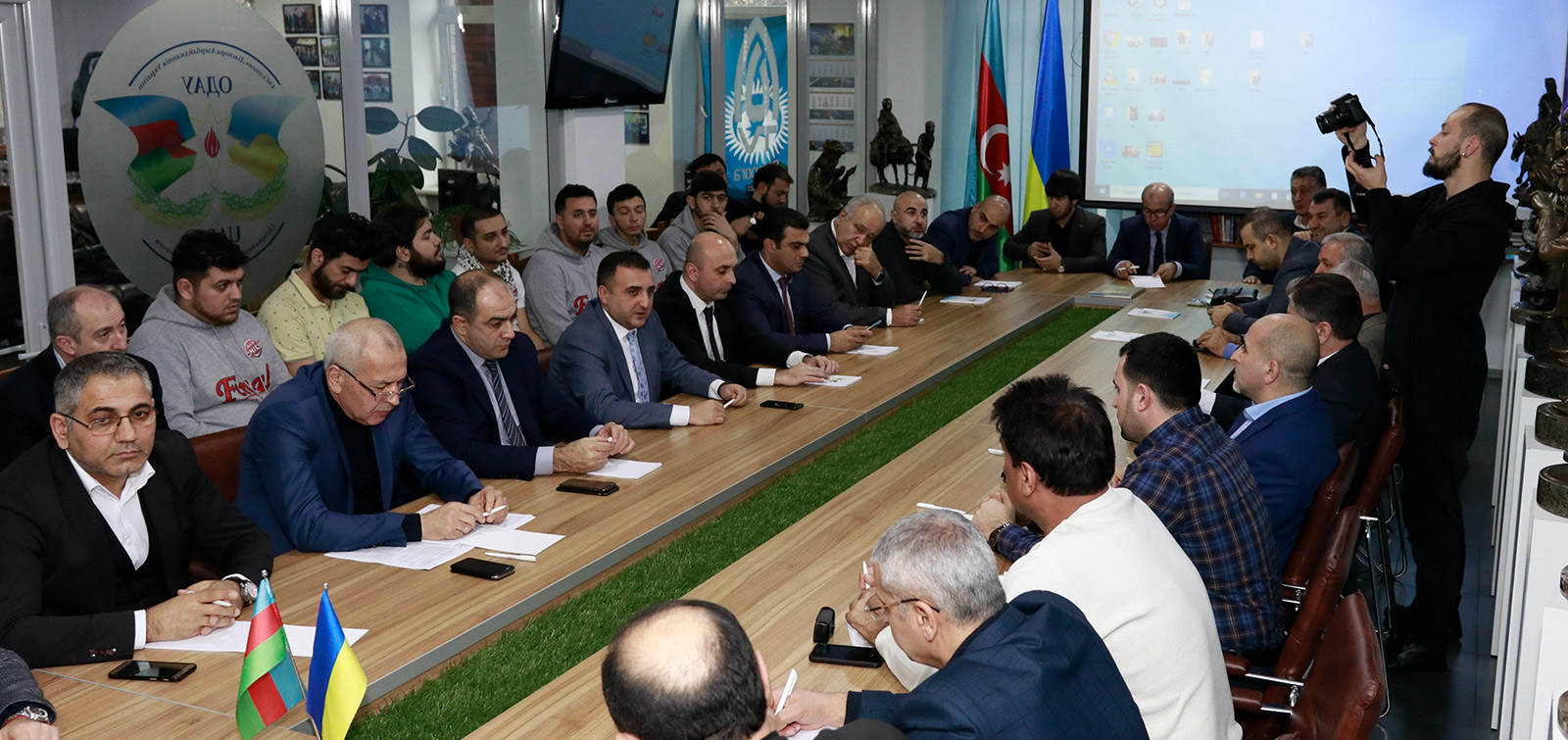 Committee representatives met with Ukrainian Azerbaijanis
During the visit to Kiev, a delegation of the State Committee on Work with Diaspora attended the meeting of the Ukrainian Azerbaijanis Rada (UAR).
Head of apparatus of the State Committee Dashgin Rajabli spoke at the event and delivered greetings of the Chairman of the State Committee Fuad Muradov to the participants. The head of the apparatus highly appreciated the steps taken by the Ukrainian Azerbaijanis to unite, organize activities and spoke about new and important projects implemented by the State Committee.
The meeting provided detailed information about Diaspor TV, Diaspor FM, Diaspor Map, Diaspora Youth Camps and Fund for Support to Azerbaijani Diaspora.
Particular attention was paid to the establishment and activity of weekend schools, particularly the Azerbaijani schools "Karabakh", and it was said that the "Azerbaijani language" textbook prepared by the State Committee will be delivered to our compatriots in the near future.
Heads and members of the diaspora organizations represented in UAR spoke about the activities of the organization, its coverage in Ukraine, and the work being done.
Our compatriots highly appreciated the State Committee's regular meetings in foreign countries, the establishment of Fund for Support to Azerbaijani Diaspora, as well as the activities of the Diaspor.gov.az website, Diaspor TV.
The questions of the compatriots were answered and they are informed that the suggests they made would be delivered to the management.