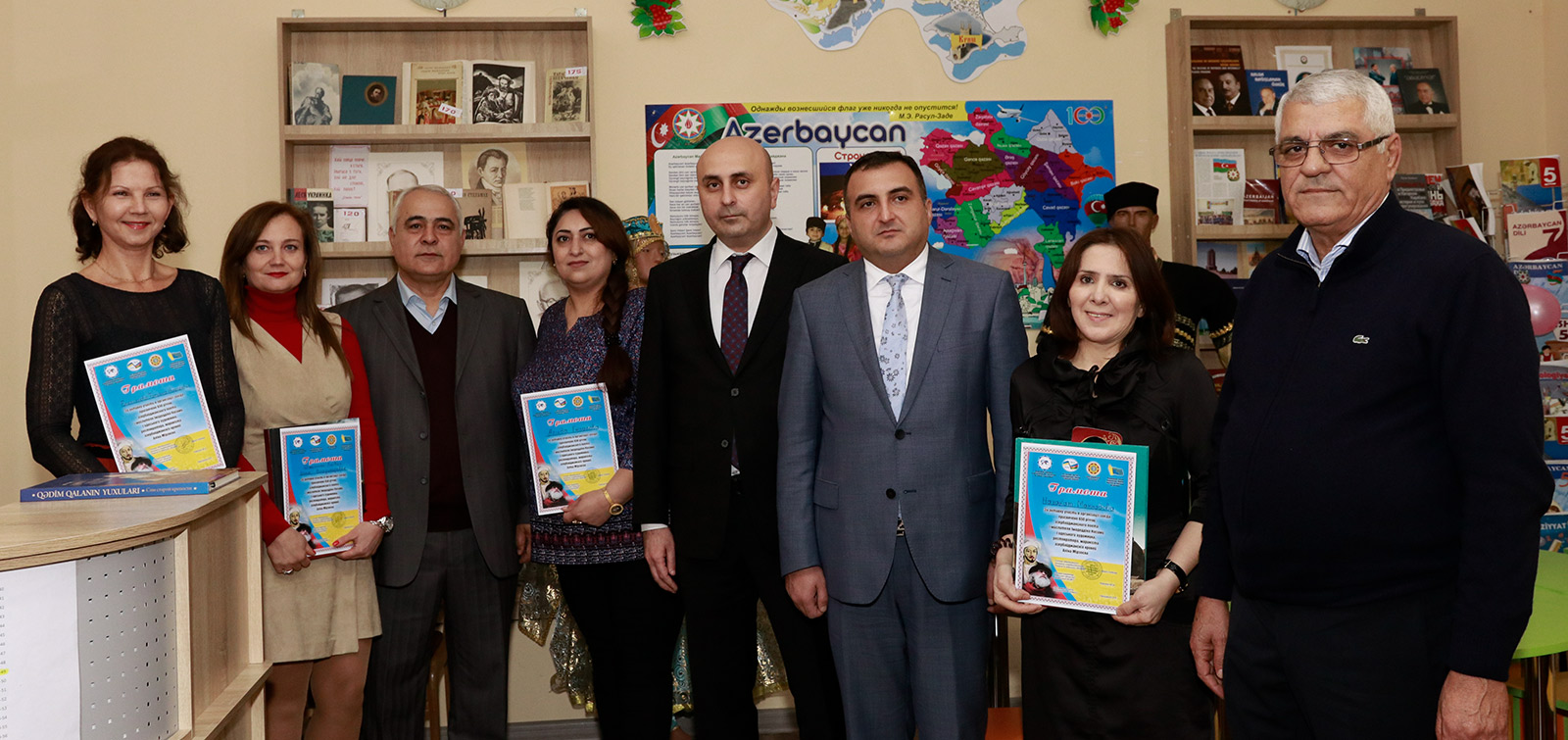 Representatives of the State Committee got acquainted with the activities of the Azerbaijani school
Delegation of the State Committee on Work with Diaspora and members of the Azerbaijani community visited the weekend school named after Ahmed Javad in Odessa.
During the acquaintance with the school, the guests were informed that the school operates at the library. 25 students, ranging in age from 7 to 17 years study in separate groups at the school. They are taught Azerbaijani language, literature, history and culture. The school also has corners of Azerbaijan and Ukraine.
It was noted that our compatriots living in Odessa have great interest for this school. Azerbaijanis actively participating in the opening of the school try to get their children to study here. Then pupils of the school made speeches in front of the guests. Teachers, library management and staff were awarded with honor certificate for their effective work for this school. The school was presented with books on Azerbaijan's history and culture, and Turkey-Azerbaijan magazines published with the support of the State Committee.