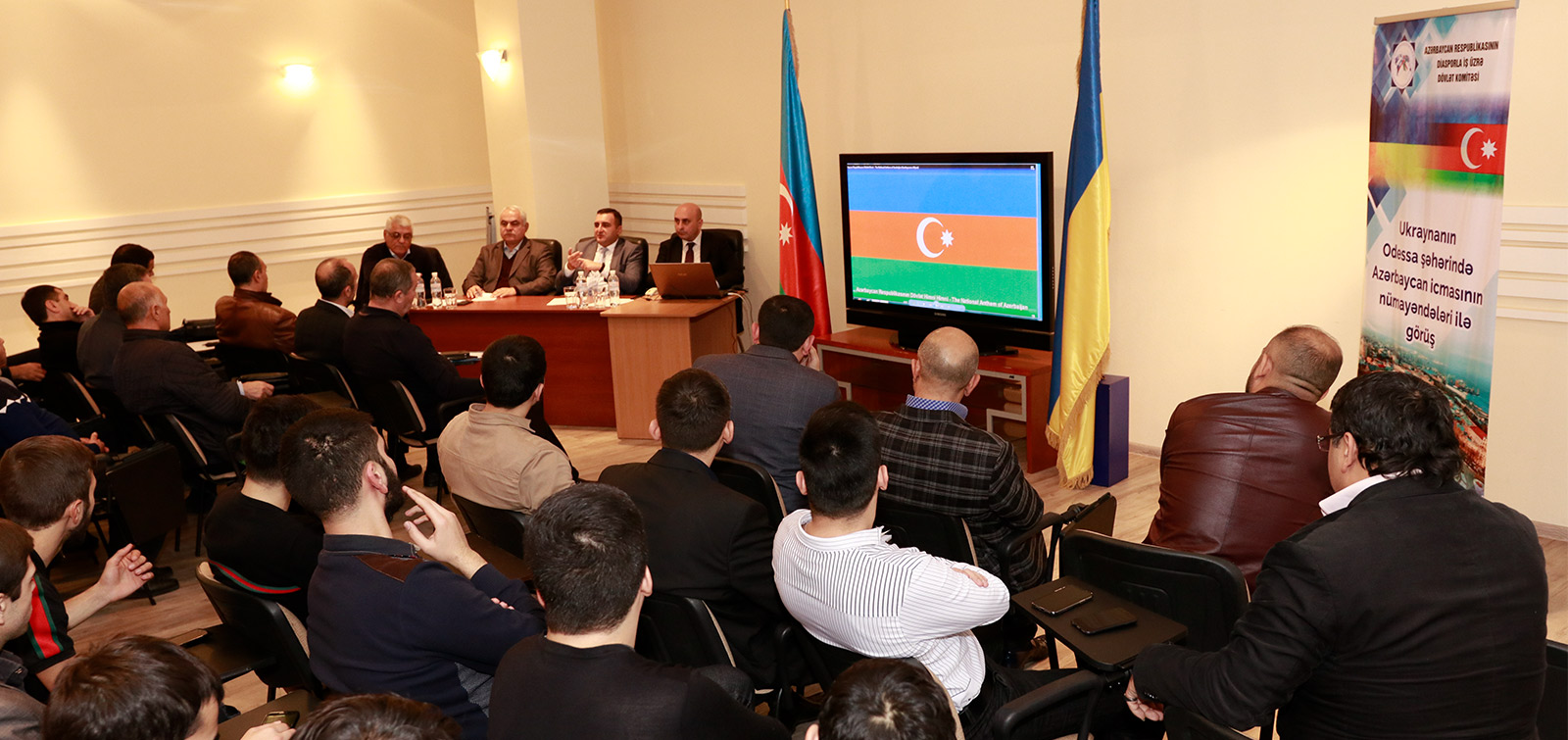 A meeting was held with the Azerbaijani community in Odessa
During the visit to Ukraine, the delegation of the State Committee on Work with Diaspora met with members of the Azerbaijani community in Odessa.
Head of apparatus of the State Committee Dashgin Rajabli delivered a speech at the event, which began with the National Anthem of Azerbaijan. He delivered greetings of the Chairman of the State Committee Fuad Muradov to the participants of the event and spoke about the diaspora policy of our country and the steps taken by the Azerbaijanis living abroad for organized activities. He provided detailed information about the State Committee's large-scale projects, Diaspor TV, Diaspor FM, Summer Camps for Diaspora Youth, the Fund for Support to Azerbaijani Diaspora. The necessity of higher education of our compatriots living abroad, opening of "Karabakh" weekend schools, publishing of the book "Azerbaijani language" on the initiative of the Committee, possibility to communicate with each other through the diaspora map, the essence and mission of the program "Homeland is not far away" was delivered to the participants.
During the speeches, the activities of our Ukrainian diaspora were highly appreciated. It was noted that, many Azerbaijanis live here, and important steps have been taken to organize them. Community representatives positively appreciated the activities of the State Committee on diaspora, the delegation's arrival in Odessa and the first meeting with members of the Azerbaijani community. They thanked to the Committee for the attention to the community.
During the meeting, suggestions and problems of our compatriots were heard and it was mentioned that the steps were taken for solving them.