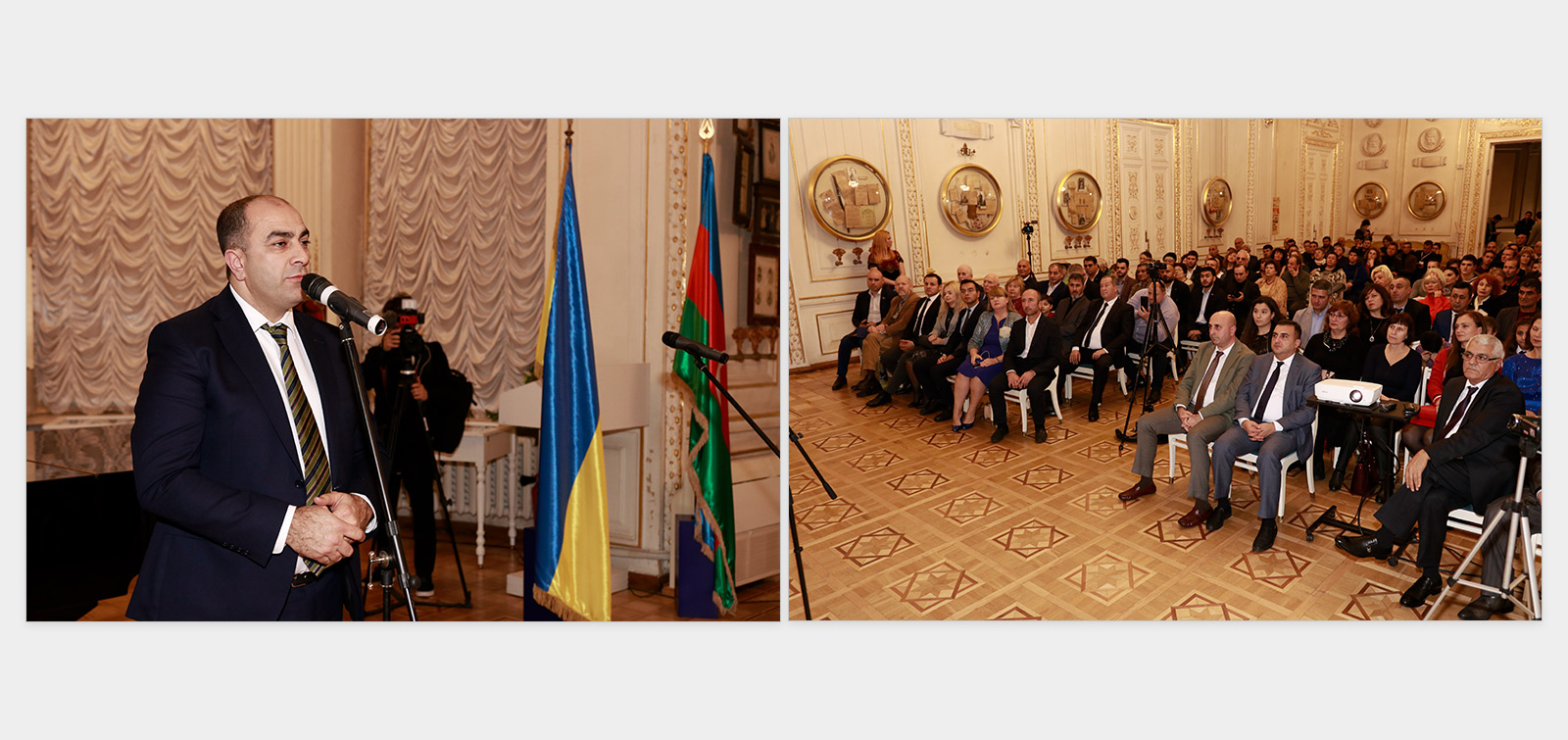 Odessa community celebrates 650th anniversary of Imadaddin Nasimi
A solemn ceremony dedicated to the 650th anniversary of the great Azerbaijani poet and thinker Imaddin Nasimi was held at the Odessa Literature Museum.
The event was attended by representatives of the State Committee on Work with Diaspora, Consulate of Turkey to Odessa, representatives of the City Hall of Odessa, the city community, members of the media, Azerbaijani diaspora and various communities.
Nasimi's life and activity was discussed, the video, titled "The Great Nasimi", music of Azerbaijani singer and composer Sami Yusuf composing on the basis of the "Mende sighar iki jahan, men bu jahana sighmazam" ghazal was demonstrated at the event, which began with the national anthems of Ukraine and Azerbaijan.
The head of the department delivered the greetings of the chairman of the State Committee Fuad Muradov to the participants of the event, highly appreciated the activities of the Azerbaijani community in Odessa, the celebration of the anniversary of the great Azerbaijani poet, the interest and respect for Nasimi's works by local community. He spoke about the development and prospects of close friendly relations between the peoples of Ukraine and Azerbaijan. Samples of our national cuisine were presented at the Azerbaijani corner, organized as part of the event.