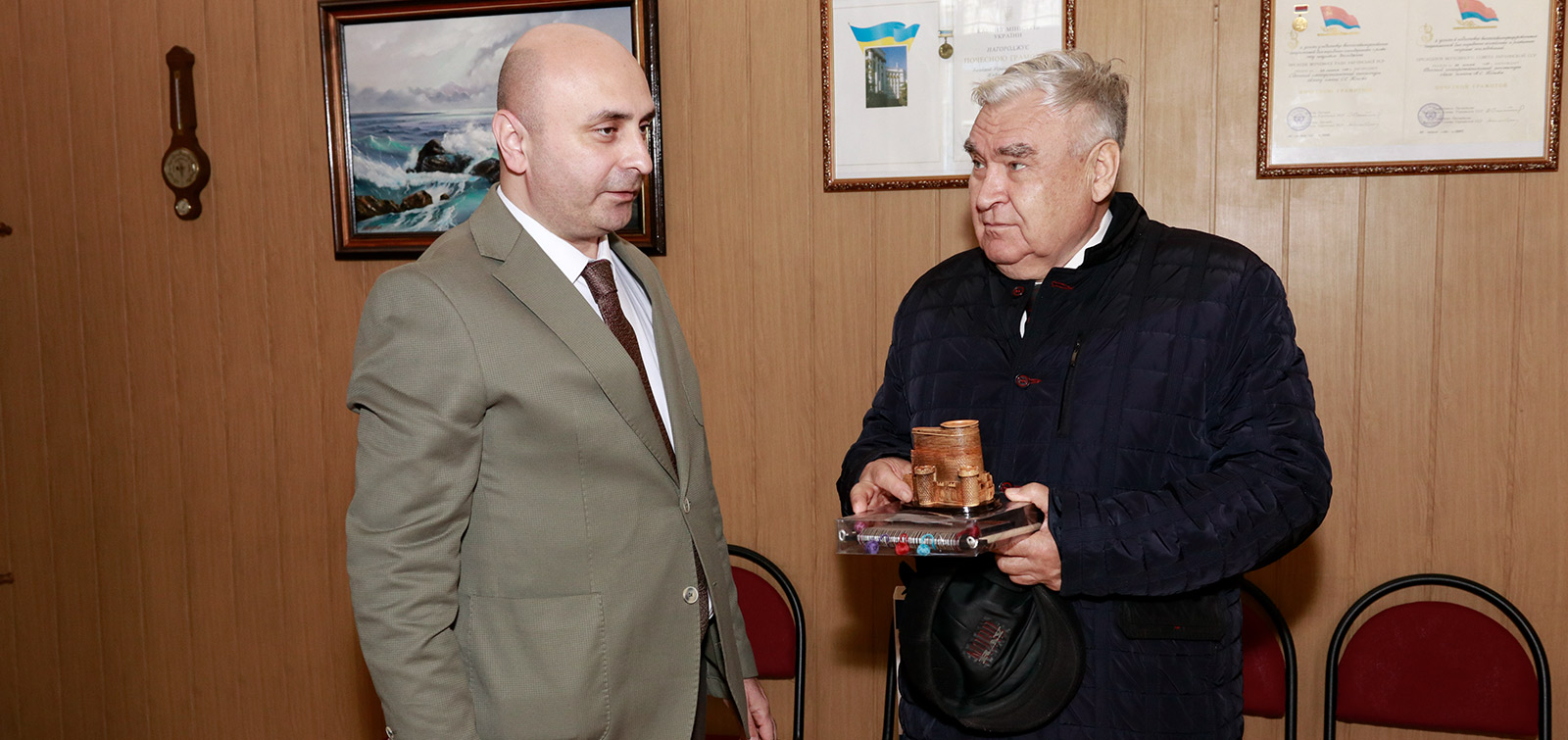 Representatives of the State Committee visited the Odessa National Academy of Communications
As a part of the visit to Odessa, the delegation of the State Committee on Work with Diaspora got acquainted with the activities of the National Academy of Communications named after A. S. Popov.
Rector of the Academy, Doctor of Technical Sciences, Professor Petro Vorobyenko welcomed the Azerbaijani guests and said that, he was pleased to see them at the institution led by him. He mentioned that, he had visited Azerbaijan and had close cooperation and friendship ties with Azerbaijani scientists.
Ruslan Guliyev, the head of the department of State Committee, presented a souvenir to the rector and congratulated him and his staff on the occasion of the Academy Day, which is symbolically celebrated in Ukraine.
The guests got acquainted with the Azerbaijan House at the Academy. Here information and pictures about our country, national leader Heydar Aliyev, prominent figures of science and culture are displayed.
Rector of Azerbaijan National Aviation Academy, academician Arif Pashayev is one of the honorary doctors of the Communications Academy.
Currently, Azerbaijani scholars and teachers work and Azerbaijani students study at the Academy.
It should be noted that, "Homeland is not far away" program of the State Committee was also shot at the the Communications Academy.
The program will be dedicated to Azerbaijani scientists working here.