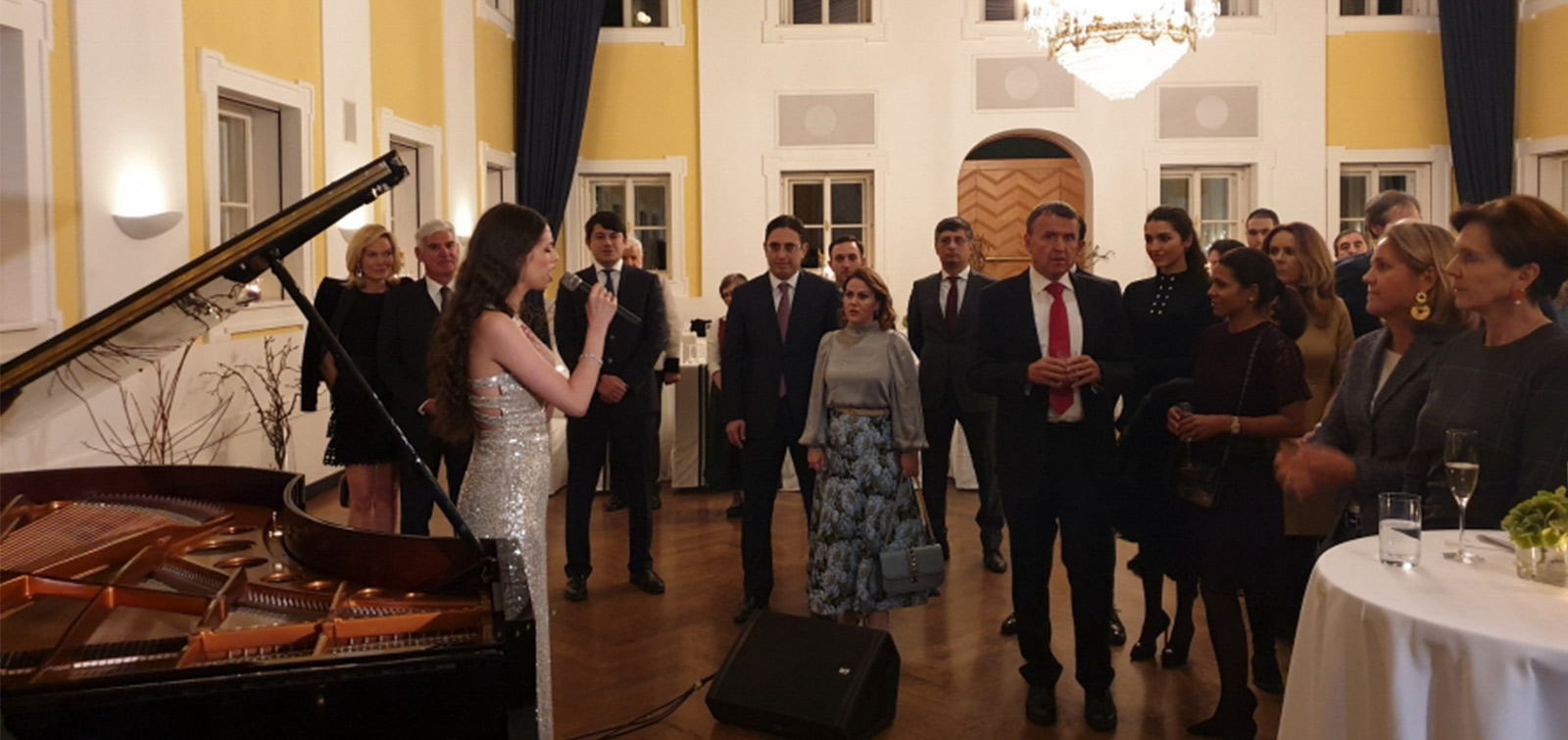 The Honorary Consulate of our country was opened in Salzburg
The opening ceremony of the Honorary Consulate of Azerbaijan was held in Salzburg, Austria. The consulate covers the federal provinces Tyrol, Forarlberg and Salzburg.
Chairman of the State Committee on Work with Diaspora Fuad Muradov, Ambassador Extraordinary and Plenipotentiary of Azerbaijan to Austria Galib Israfilov, Governor of Salzburg Wilfrid Haslauer, Honorary Consul of Azerbaijan to the Federal Provinces of Tyrol, Forarlberg and Salzburg Michael Heinrich participated at the event.
The ceremony began with the national anthems of Austria and Azerbaijan performed by Azerbaijani singers.
M.Haynrits, G.Israfilov and F.Muradov said in their speeches that opening of Honorary Consulate in Salzburg, Tyrol and Forarlberg has great importance in the development of relations between our countries with rich economy, history and cultural heritage, as well as the development of the Azerbaijani diaspora. The speakers estimated the establishment of an honorary consulate as a result of the high level implementation of President Ilham Aliyev's orders to further strengthen relations between the two countries and wished them success in their future career.
The event ended with a concert program covering Azerbaijani folk and composer songs. The program was presented by Abuzar Manafzade, an Azerbaijani composer living in Austria and his wife, Karen Danger-Manafzade.