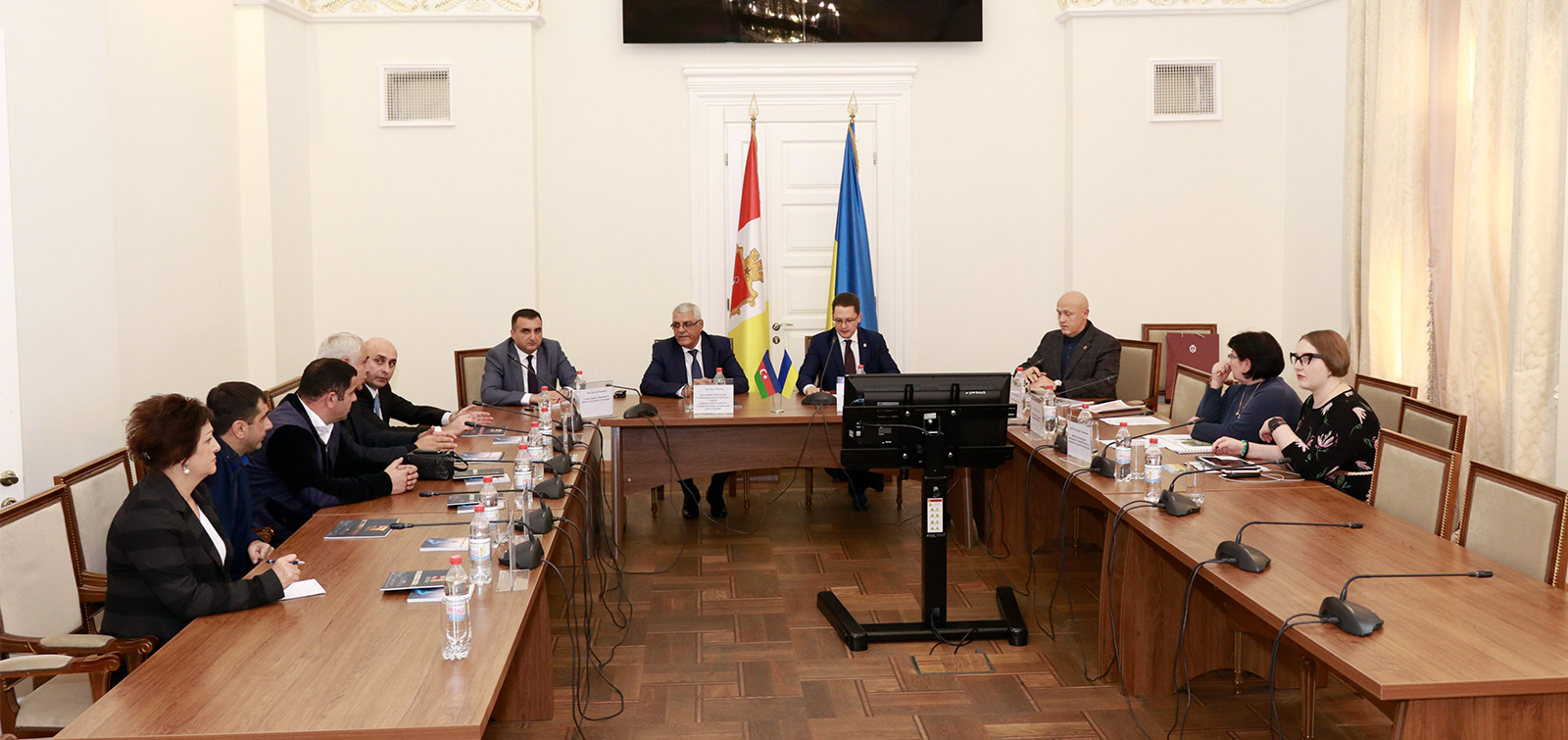 Representatives of the State Committee visited Odessa
Delegation of the State Committee on Work with Diaspora visited Odessa, Ukraine.
The first meeting of the delegation in Odessa was held in the city hall. Deputy Mayor Pavel Vugelman, Director of international cooperation and marketing department of the City Council Alexandra Oleinikova, the deputy director of that department Oxana Chernova, Head of apparatus of the State Committee on Work with Diaspora Dashgin Rajabli, Head of department Ruslan Guliyev, Head of Ukraine Representation of "Azerbaijan Railways" LTD Natig Naghiyev, heads and members of diaspora organizations participated in the event.
Paul Vugelman welcomed the Azerbaijani guests and said he was pleased to see them in Odessa. During the talks, the sides discussed the role of the Azerbaijani diaspora in the life of the city and a number of issues of mutual interest on future directions of the cooperation. One of the main themes was the construction of an Azerbaijani park in Odessa. Guests were informed that the area was allocated for the park and the design issues were agreed.
The committee's representatives thanked them for warm welcome. It was noted that the construction of a park is very important for the Azerbaijani community to come together, to organize their activities, to hold national holidays and celebrations. At the end of the meeting, the deputy mayor was presented a souvenir and a book about Karabakh.