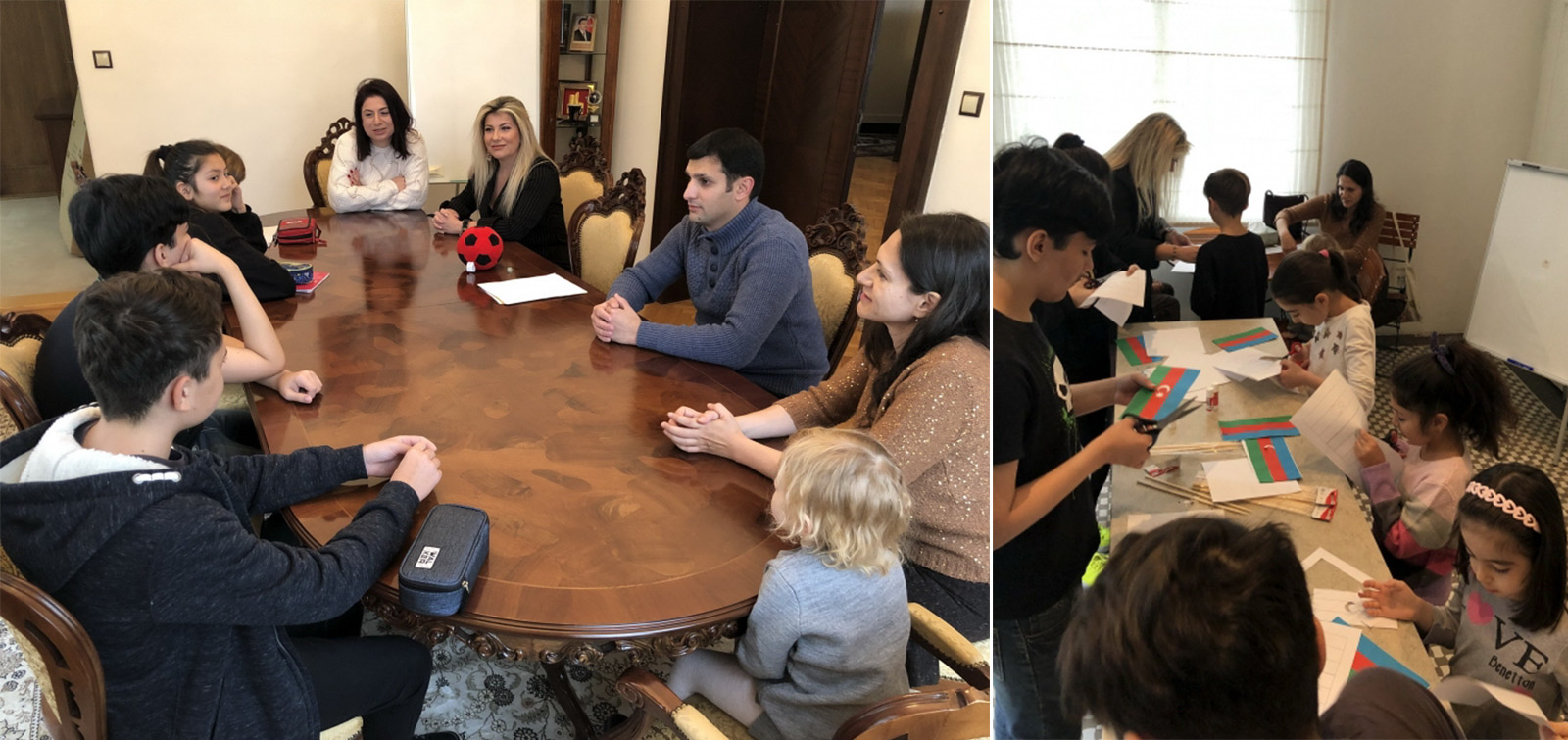 "Buta" weekend school has started it's activity in Prague
Children of our compatriots living in Prague attended the first lesson of "Buta" weekend school.
The school has been operating at the building of the Embassy of our country in Czech Republic in Prague at the initiative of the "Azerbaijani Community in Czech Republic".
Classes are held twice a month at the school, and students are taught in two age groups according to age. Teachers Leyla Musayeva and Rena Abubakirova involved in the teaching process will teach students the Azerbaijani alphabet and the Azerbaijani language as well as other subjects.
Eldar Valiyev, Chairman of the "Azerbaijani Community in the Czech Republic", congratulated the students on the start of the new school year and wished them success. It was noted that the aim is to teach the native language to the new generation, which is far from our native land, to familiarize them with the traditions, history and cultural heritage of our people. He expressed his gratitude to the Czech citizen, representative of the National Confederation of Businessmen Organizations of the Republic of Azerbaijan in the Czech Republic Elshad Taghiyev, who supported the establishment of the school.