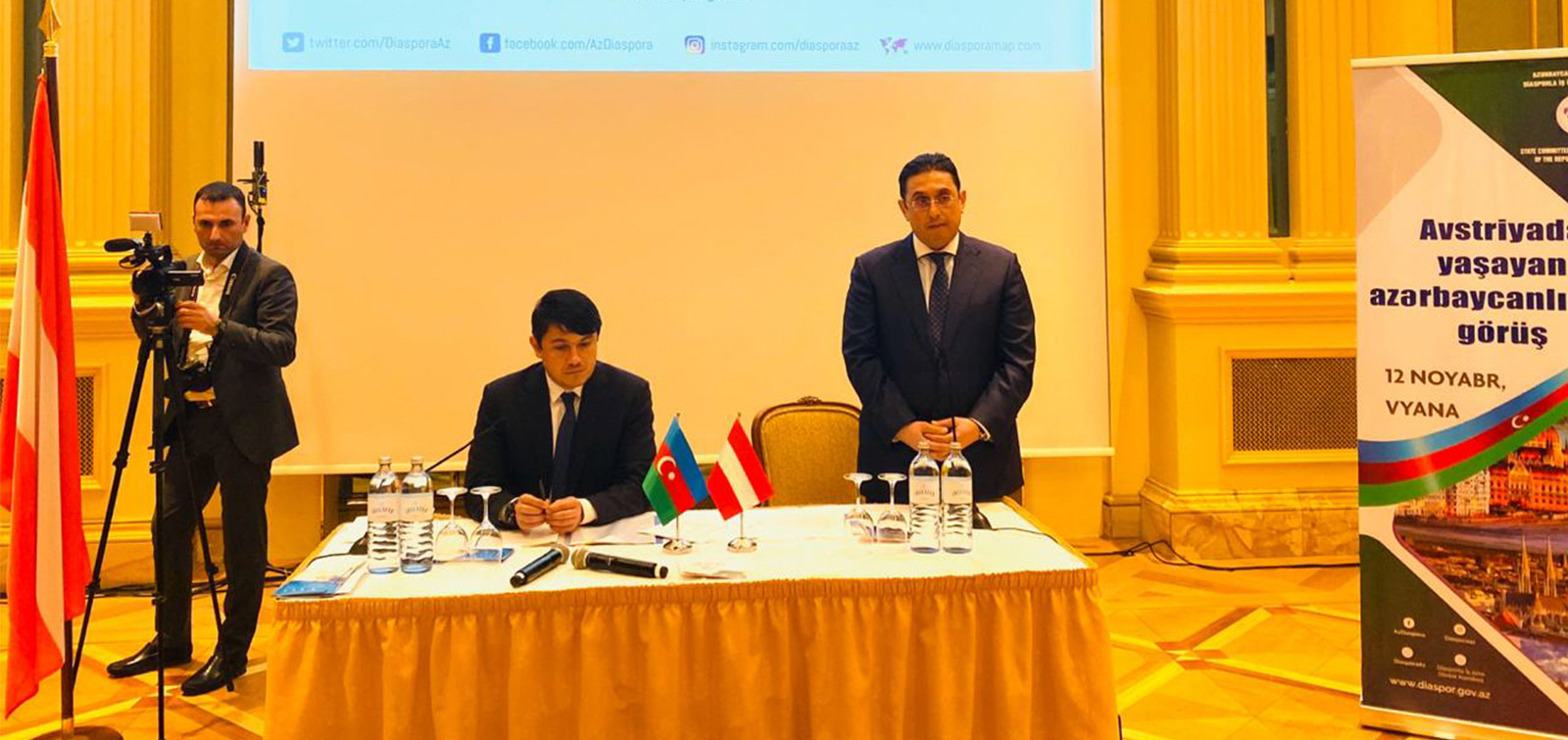 A meeting was held with Austria Azerbaijanis
A delegation of the State Committee on Work with Diaspora held a meeting with Azerbaijanis living in Austria.
Heads of Azerbaijani associations, active members of the Azerbaijani community, representatives of local community and mass media attended the event, which began with our national anthem.
Ambassador Extraordinary and Plenipotentiary of Azerbaijan to Austria Galib Israfilov spoke about cooperation with the Azerbaijani community and diaspora organizations. It was noted that this cooperation will serve to promote the ideology of Azerbaijanism, connect closely our community to the native language, history, culture and our motherland.
In his speech, Chairman of the State Committee on Work with Diaspora Fuad Muradov gave detailed information about our country's diaspora policy, ongoing projects, networking of our compatriots living abroad, and opportunities for more organized activities joining online plotform . He reviewed the activities of the committee set up by National Leader Heydar Aliyev and noted that President Ilham Aliyev's reforms in the country also cover the diaspora field.
The event featured a video report and infographic video on the work of the State Committee on Work with Diaspora for 2018-2019.
Then, Yashar Musayev, Chairman of the Board of Coordination Council of the Azerbaijanis of Germany, Elshad Aliyev, Executive Director of the Fund for Support to Azerbaijan Diaspora, Yardim Gunesh, Chairman of the Austria-Azerbaijan Culture and Businessmen Association, Farid Azizli, Chairman of the Austria Azerbaijan Society, Akif Abdullayev , Azerbaijan Academic Union made a speech. The speakers spoke about the activities and future plans of their organizations.