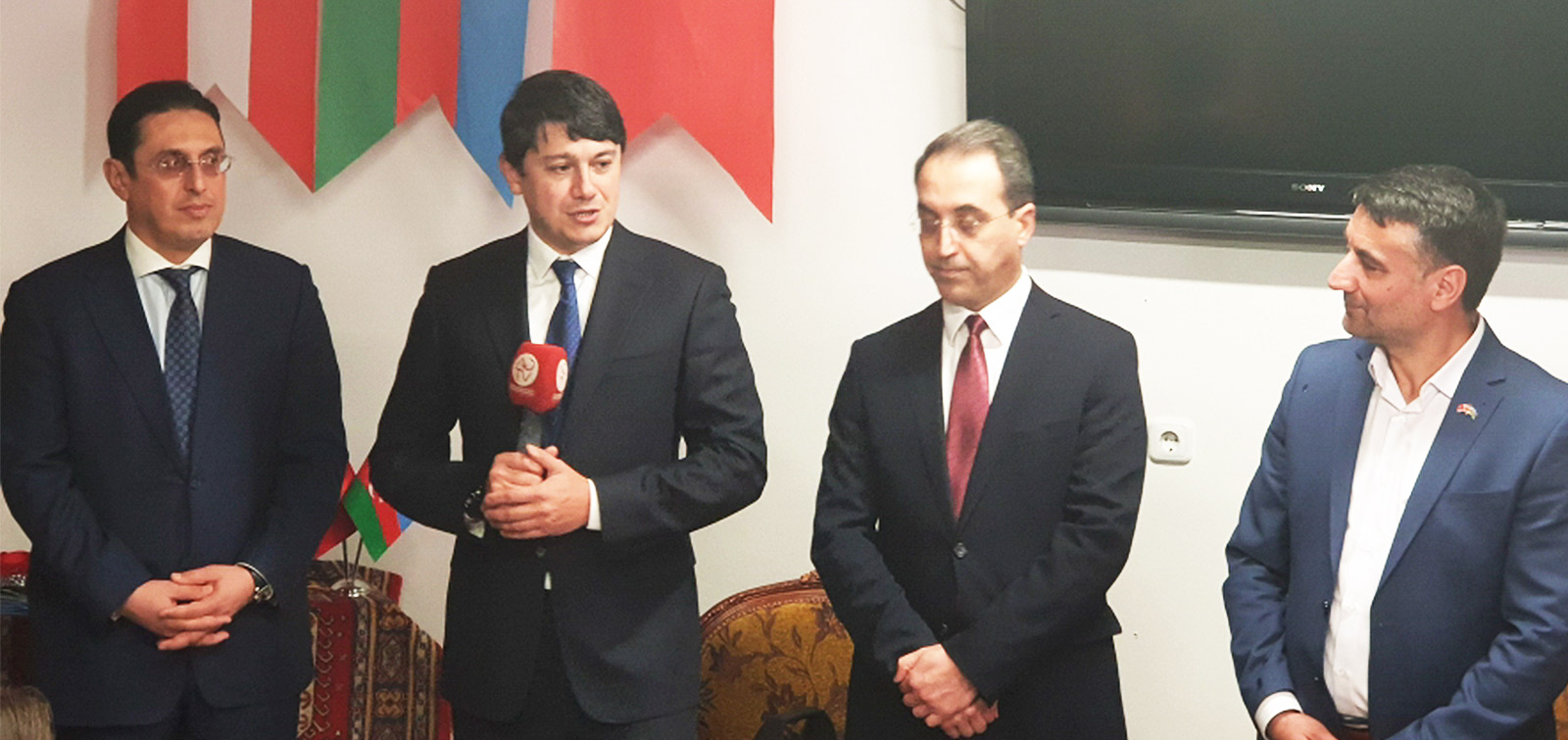 Office of Austria-Azerbaijan Culture and Businessmen Association was opened in Vienna
Opening ceremony of of Austria-Azerbaijan Culture and Businessmen Association (AACBA) was held in Vienna.
The event was attended by Chairman of the State Committee on Work with Diaspora Fuad Muradov, Ambassador of Azerbaijan to Austria Galib Israfilov, Consul General of Turkey to Vienna Asip Kaya, representatives of the Turkish-language countries' embassies, Azerbaijani and Turkish diaspora activists and representatives of the local community.
Fuad Muradov mentioned that cultural centers and Azerbaijani houses play an important role in the organization of our compatriots living abroad. He said that, till the end of this year, the Azerbaijan House will start their activity in 11 countries, and next year, the Azerbaijani House will be opened in 8 countries. It was noted that, these centers would play a more important role in the preservation of national and cultural values and in conveying Azerbaijani truths to the local community.
Galib Israfilov spoke about activities of AACBA, one of the leading forces of Azerbaijani diaspora in Austria. It was noted that AACBA is a favorite place not only for the Azerbaijani community, but also for people who come to Austria from Turkic-speaking countries. Various events, national holidays, courses for children and adults are often organized here.
Asip Kaya expressed satisfaction with the joint activities of the Azerbaijani and Turkish diaspora and said that there is close cooperation between our diaspora organizations in Vienna.