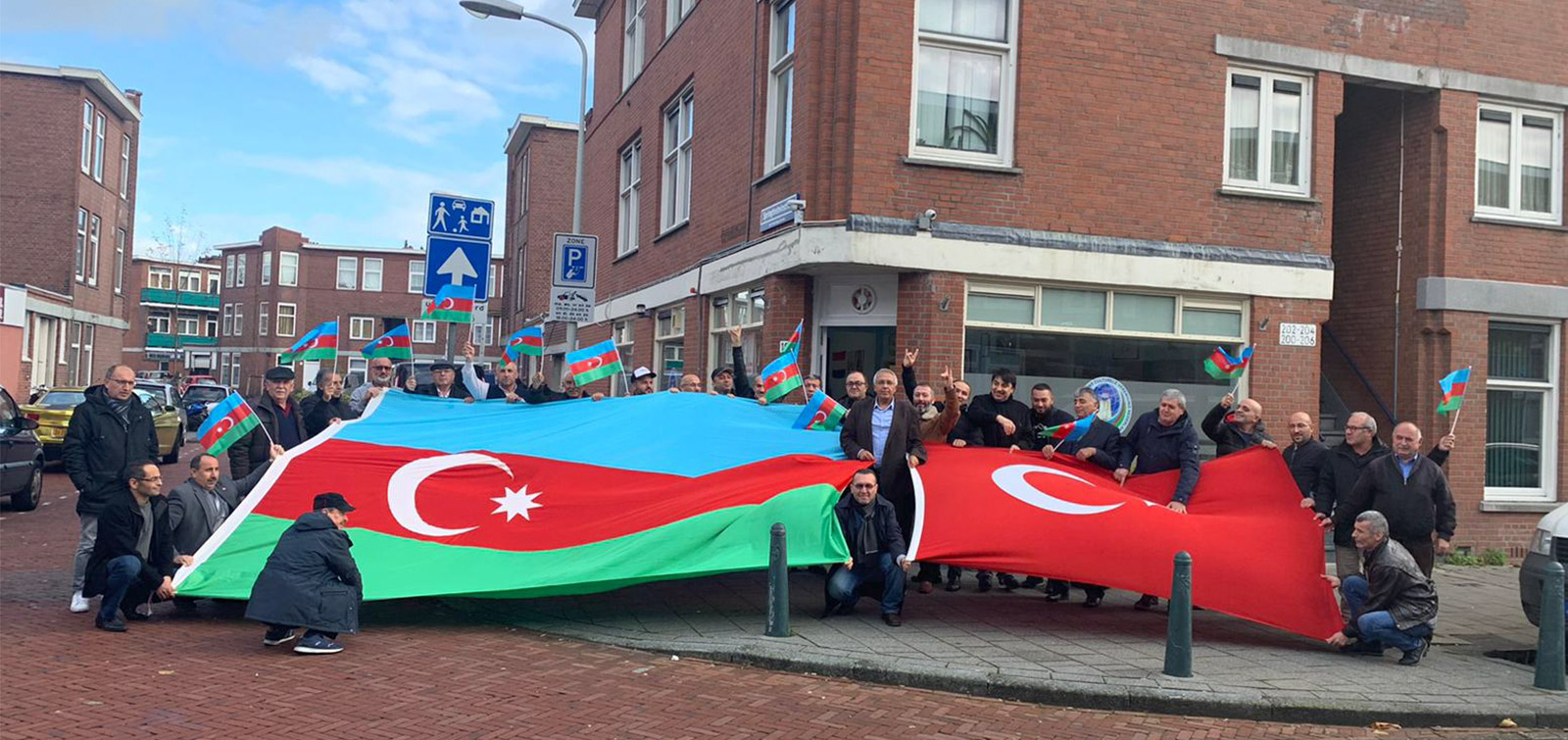 Our compatriots living abroad are proud of our tricolor flag
An event dedicated to the November 9 - State Flag Day was held at the office of the Azerbaijan-Turkey Cultural Association in the Netherlands.
The event was attended by representatives of the Turkish-Islamic Foundation, Turkish House, Azerbaijan-Turkey Cultural Association and students of the association's language courses.
Speaking at the meeting, Chairman of the Association Ilhan Ashkin spoke in detail about the history of the Azerbaijani flag. It has been noted that since 2010 November 9 has being celebrated as the State Flag Day in Azerbaijan: "Today, every Azerbaijani is proud of the national flag, loves it and appreciates it."
The event ended with a display of Azerbaijani and Turkish flags and a commemorative photo.