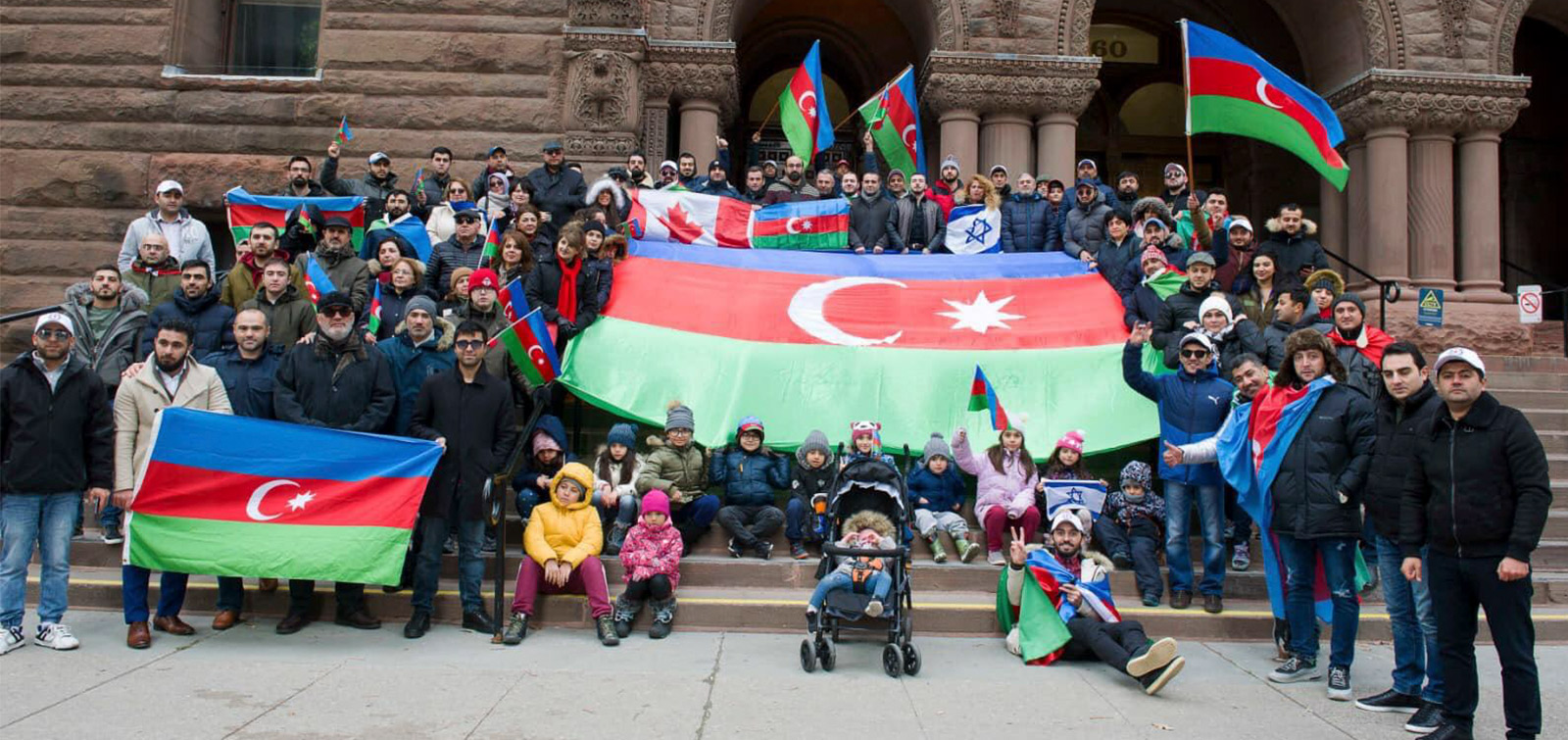 It was required to lower the flag of the so-called regime in front of the Armenian church in Toronto
On November 10, a protest of Azerbaijani community was held in Toronto, Canada.
The action, which took place in the center of the city, was attended by about 100 compatriots and diaspora representatives living and studying in Canada. They have once again protested the raising of the flag of the so-called illegal regime formed in our occupied territories in front of the Armenian church and the Armenian youth house in the center of Scarboro, Toronto.
Participants of the protest held tricolour national flag, as well as posters with slogans "End the Armenian wildness!", "Lower so-called flag in front of the church!, "Justice for Karabakh!", "Karabakh is Azerbaijan!"
At the end of the protest meeting, local residents were given brochures and postcards describing that Karabakh belongs to Azerbaijan.
It should be noted that, some days ago the Canada Azerbaijanis Association appealed to Toronto authorities to prevent Armenian provocation.