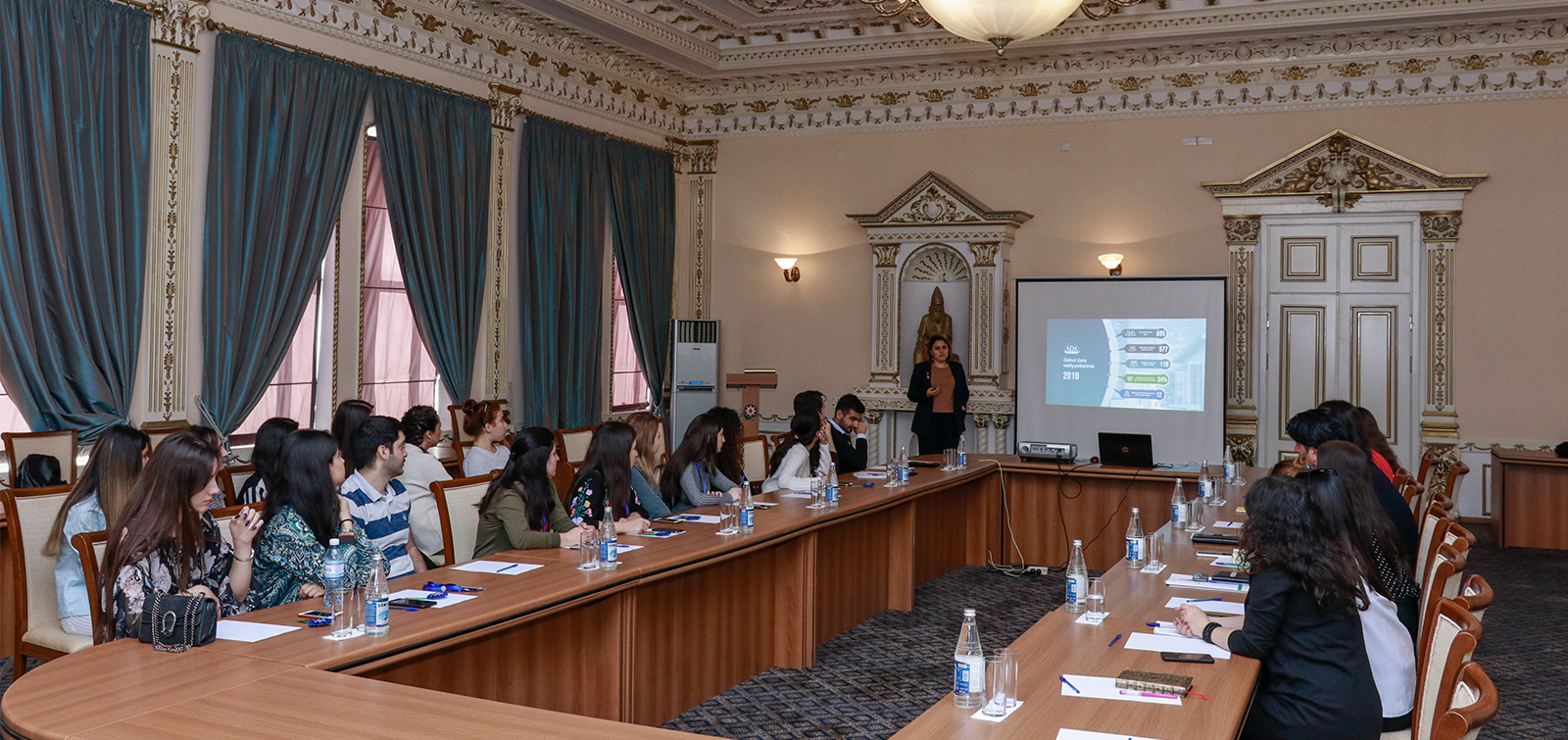 Diaspora volunteers were informed about the ADA University Master's program
The meeting with Leyla Aliyeva, curator of master's programs at ADA University Admissions and Registration Department was held at the State Committee on Work with Diaspora. The purpose of the meeting was to inform the participants of the Azerbaijan Diaspora Volunteer Program and the Committee's staff about the master's program of ADA University, a prestigious university in our country.
Participants were presented facts and figures about ADA University history, staff training, faculties, teaching staff, statistical indicators. Speaking about international relations of the university, terms of education discounts, free educational opportunities, etc. L.Aliyeva informed the participants that employment rates of ADA alumni are also high.
At the end of the meeting, the questions of participants interested in the master's program were answered.