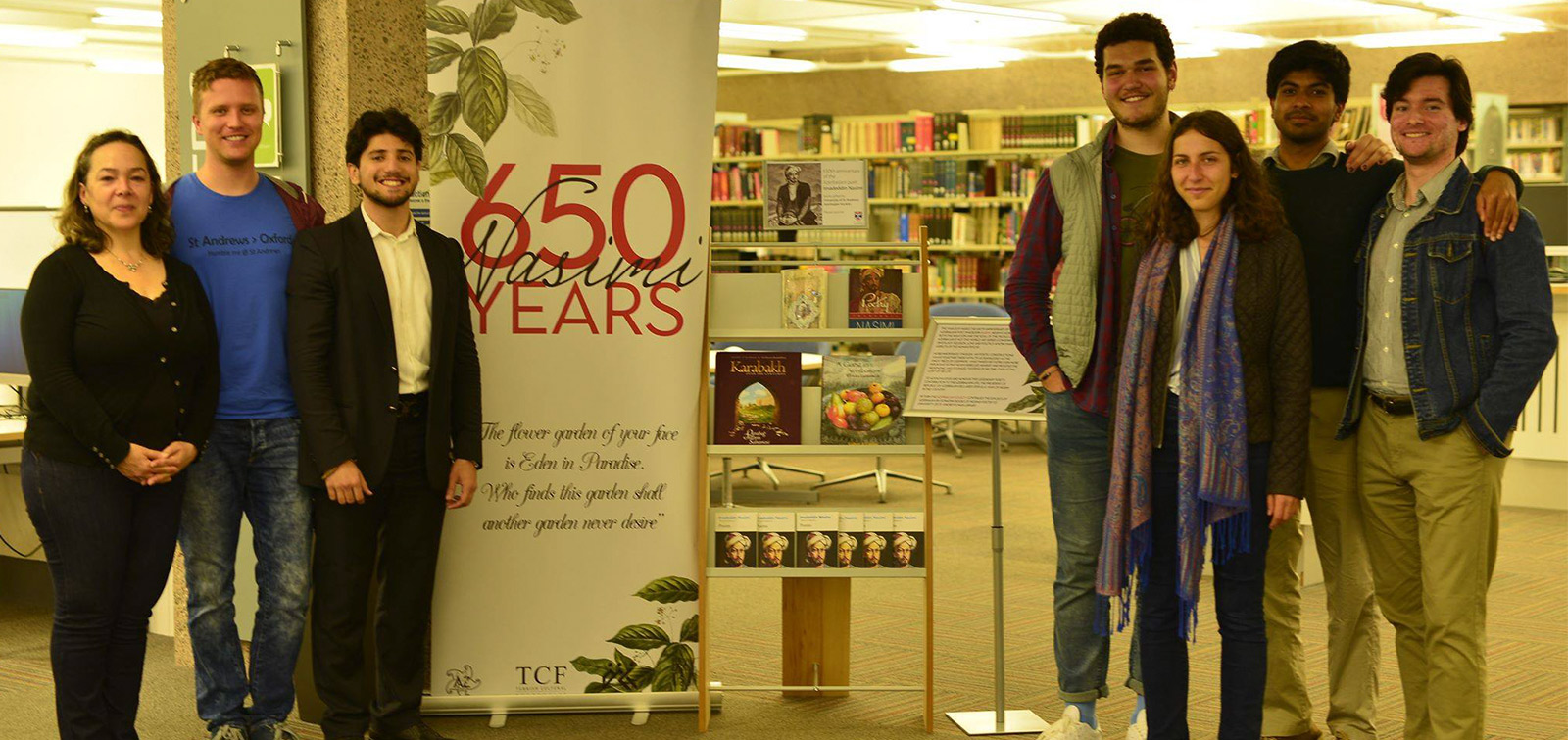 Imaddin Nasimi's works were presented to St. Andrews University
Books dedicated to prominent Azerbaijani poet and thinker Imaddaddin Nasimi and Azerbaijan were presented to the Head library of St. Andrews University, Scotland.
The book donation, organized with the support of the State Committee on Work with Diaspora, was presented to the library by the Azerbaijan Society of the University. The initiative, implemented within the 650th anniversary of I.Nasimi, will provide an opportunity for teachers and students in this educational institution to get acquainted with the life and activity of the Azerbaijani poet.
It should be noted that, a literary-art evening dedicated to the 650th anniversary of Imaddin Nasimi was held in July of this year, at the University of St Andrews. The event was organized by Aslan Shikhaliyev, chairman of the Azerbaijani Society at the University, with the support of the State Committee.