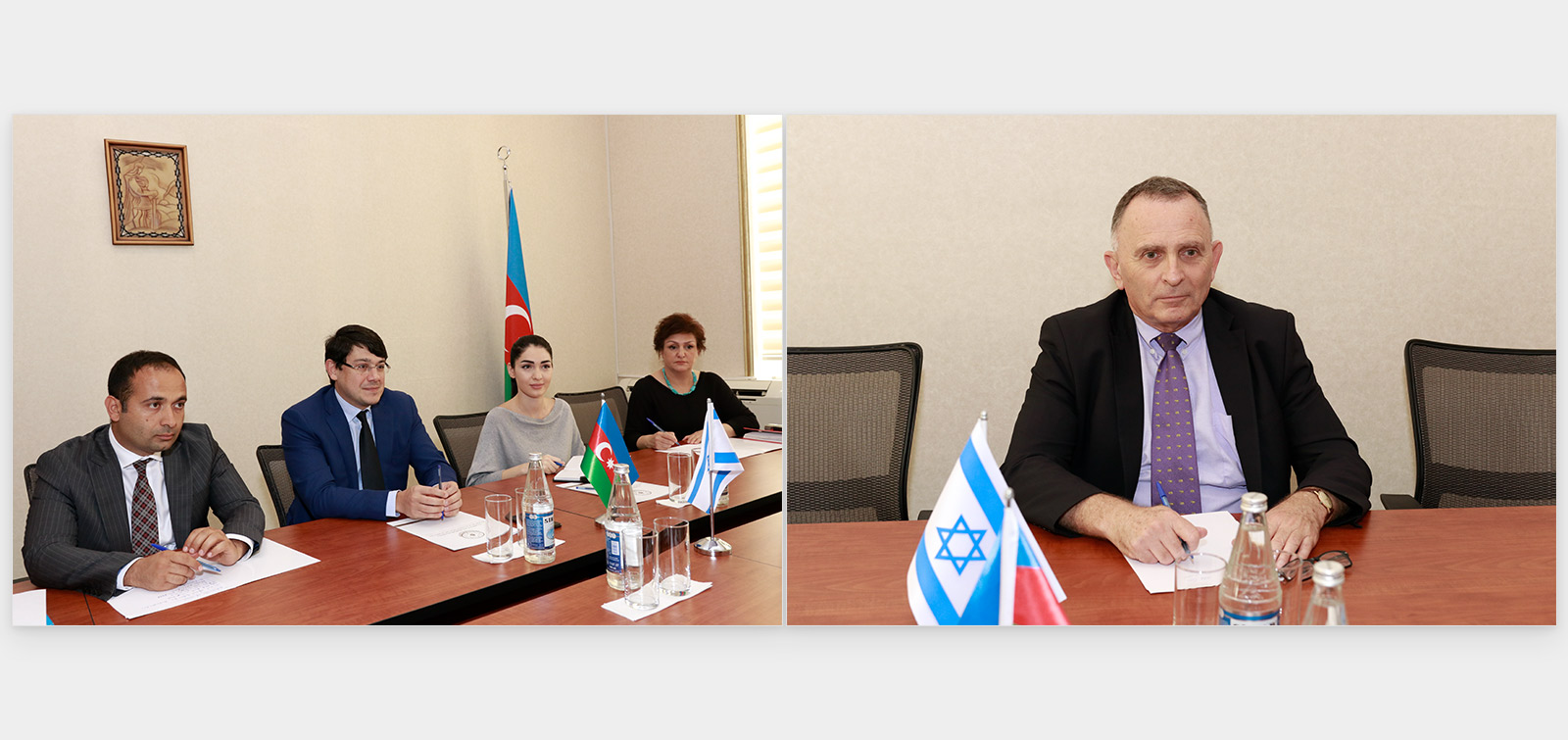 Ambassador of Israel to Azerbaijan has visited the State Committee
The meeting with the Ambassador Extraordinary and Plenipotentiary of Israel to Azerbaijan Dan Stav, who has completed his diplomatic mission in Azerbaijan was held at the State Committee on Work with Diaspora. Chairman of the State Committee Fuad Muradov thanked the ambassador for successful cooperation with the Committee during his activity in Azerbaijan and mentioned the dynamic development of relations between the two countries.
The ambassador expressed his satisfaction with the successful development of relations between the two countries in the field of diaspora policy, noting the strengthening of cooperation during his activity in our country.
During the meeting, they discussed the activities of the Azerbaijani diaspora organizations in Israel and the Jewish community in Azerbaijan and it was said that, they made a great contribution to the development of friendly relations and further strengthening of ties.
Noting that the people of Azerbaijan are tolerant and peaceful, the ambassador said that Jews always live in friendly relations with Azerbaijanis. He mentioned that, he is happy to work here and he has made many friends, and in general, Azerbaijan has made a great impression on him.
The Chairman wished success to Dan Stav in his future activities.
At the end, a photo was taken with the ambassador.