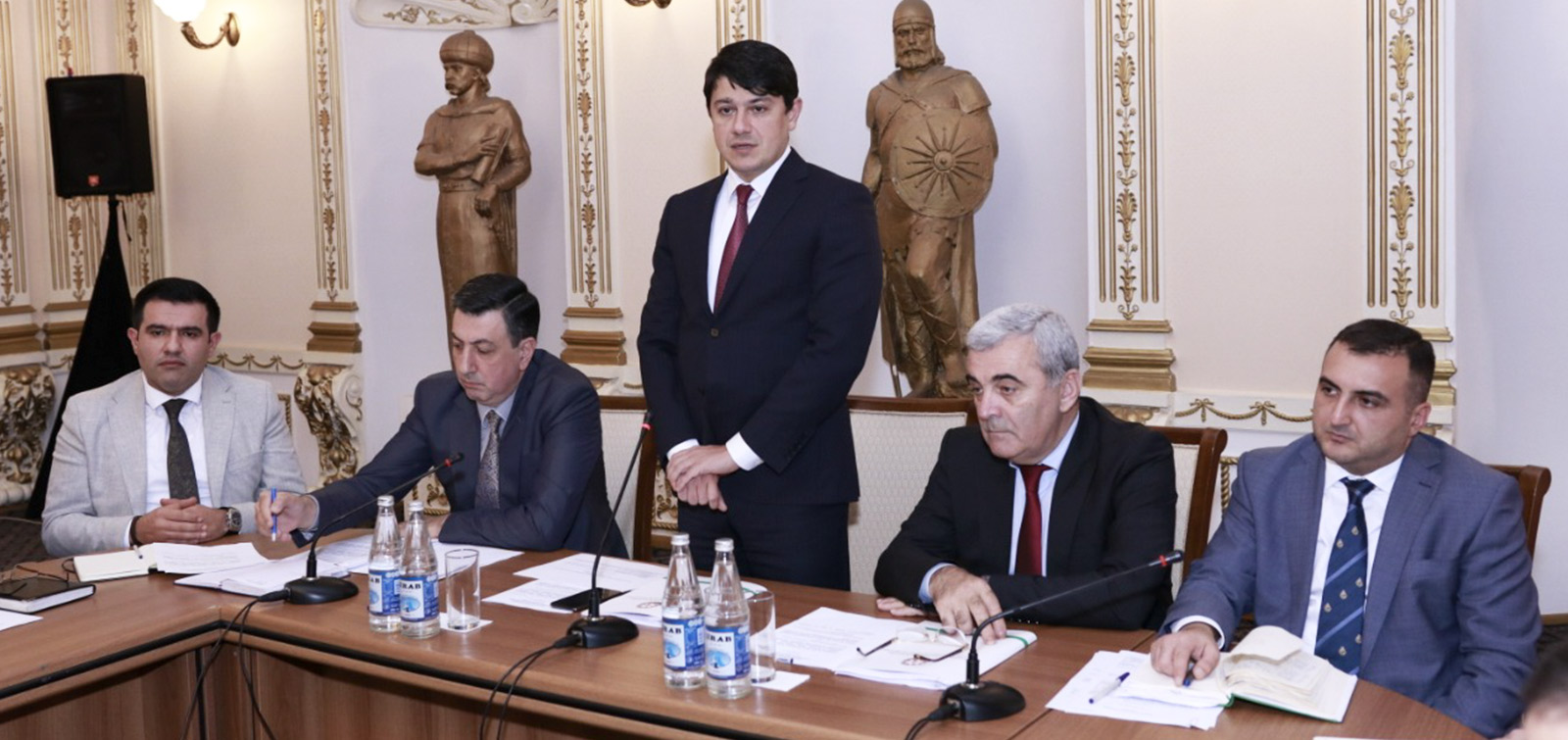 A board meeting was held at the State Committee
A board meeting was held at the State Committee on Work with Diaspora. Opening the meeting, Chairman of the Committee Fuad Muradov mentioned the activities of the agency led by him and spoke about the direction of the proper work with the diaspora and the new tasks. He said that, the care of the President Ilham Aliyev for the Azerbaijani diaspora and his attitude to the State Committee have produced positive results.
It was mentioned that, in a short time 11 Coordination Councils covering 27 countries have been established and important steps have been taken to network Azerbaijanis living abroad and to unite in a single platform. Diaspora organizations and individuals do great job for delivering the truth about the occupation of Azerbaijani lands to the international community and exposing Armenian claims that have no basis.
Reports on the activities of the departments "Human resources, law and documentation" and "Propaganda, information and analytical analysis" were listened at the meeting. 8 drafts of normative and legal documents have been developed, an electronic database has been formed, Media, ICT Center has been established for information and promotion activities, the official website operates in three languages and is watched by 98 countries. The infographic map of the Center contains information on more than 500 diaspora organizations operating in 49 countries, number of e-appeals have increased and they are responded quickly. Reports on document circulation, activities of Diaspora TV and Diaspor FM, work in social networks, information base in the Committee and other issues were highlighted with specific figures.
Large-scale projects, information and promotion activities, collective responsibility for the implementation of the Strategic Roadmap for achieving the set goals, further improvement of each person's professional skills and other issues were discussed, statistics were analyzed and extensive discussions were exchanged.