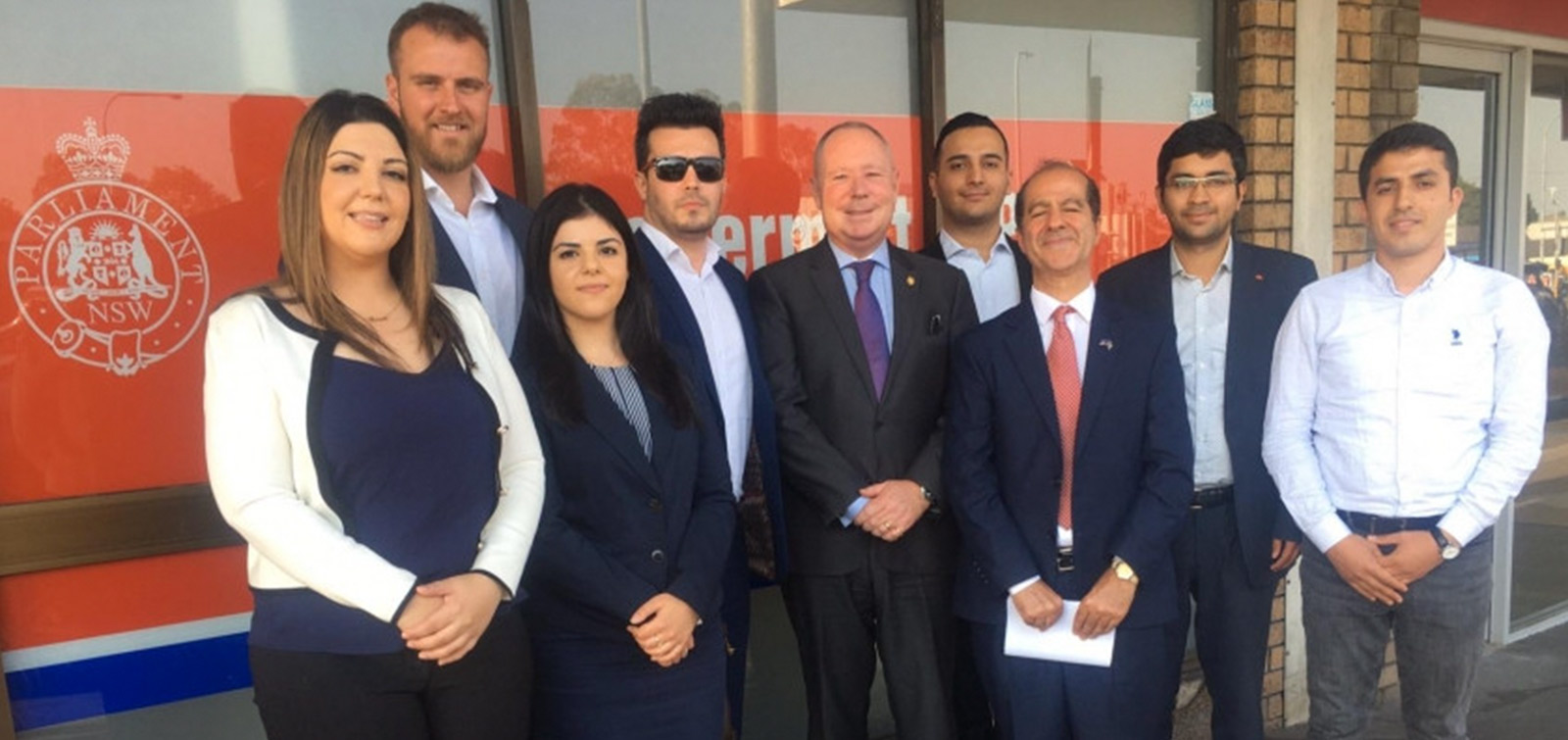 The dissatisfaction of our compatriots was delivered to the attention of the Australian parliamentarians
A meeting with representatives of the Azerbaijani community was held with MP Hugh McDermott from New South Wales state of Australia. The meeting was attended by the head of the Australia Azerbaijanis Association (AAA) Mikail Oyta, the representative of the Azerbaijan Commerce and Industry Chamber Nizami Jafarov and other compatriots.
The reason for the meeting was the visit of the Australian deputy influenced by Armenian voters to our occupied territories, making preconceived statements in the Parliament of New South Wales on the Nagorno-Karabakh conflict.
During the meeting, Hugh McDermott was informed that his act caused serious concern and dissatisfaction of the Azerbaijani community in Australia. Our compatriots reminded MP about the Australian government's official position on the firm support to Azerbaijan's sovereignty and territorial integrity. In addition, the Australian parliamentarian was informed about the Nagorno-Karabakh conflict, occupation of the Nagorno-Karabakh region of Azerbaijan and seven adjacent regions of Azerbaijan by Armenian troops in the early 1990s and expelling about one million Azerbaijanis from their ancestral lands.
Hugh McDermot said he was pleased to meet with the representatives of the Azerbaijani community, because it allowed him to learn more about Azerbaijan and processes there, as well as the Nagorno-Karabakh conflict. The deputy asked our compatriots to keep in touch with him. In the end, it was agreed to continue regular contacts between the parties in order to prevent future dissatisfaction and information errors.
It should be noted that, in September, the head of the AAA Mikail Oyta sent a protest letter to the MP, requesting a meeting with representatives of the Azerbaijani community to clarify all issues.