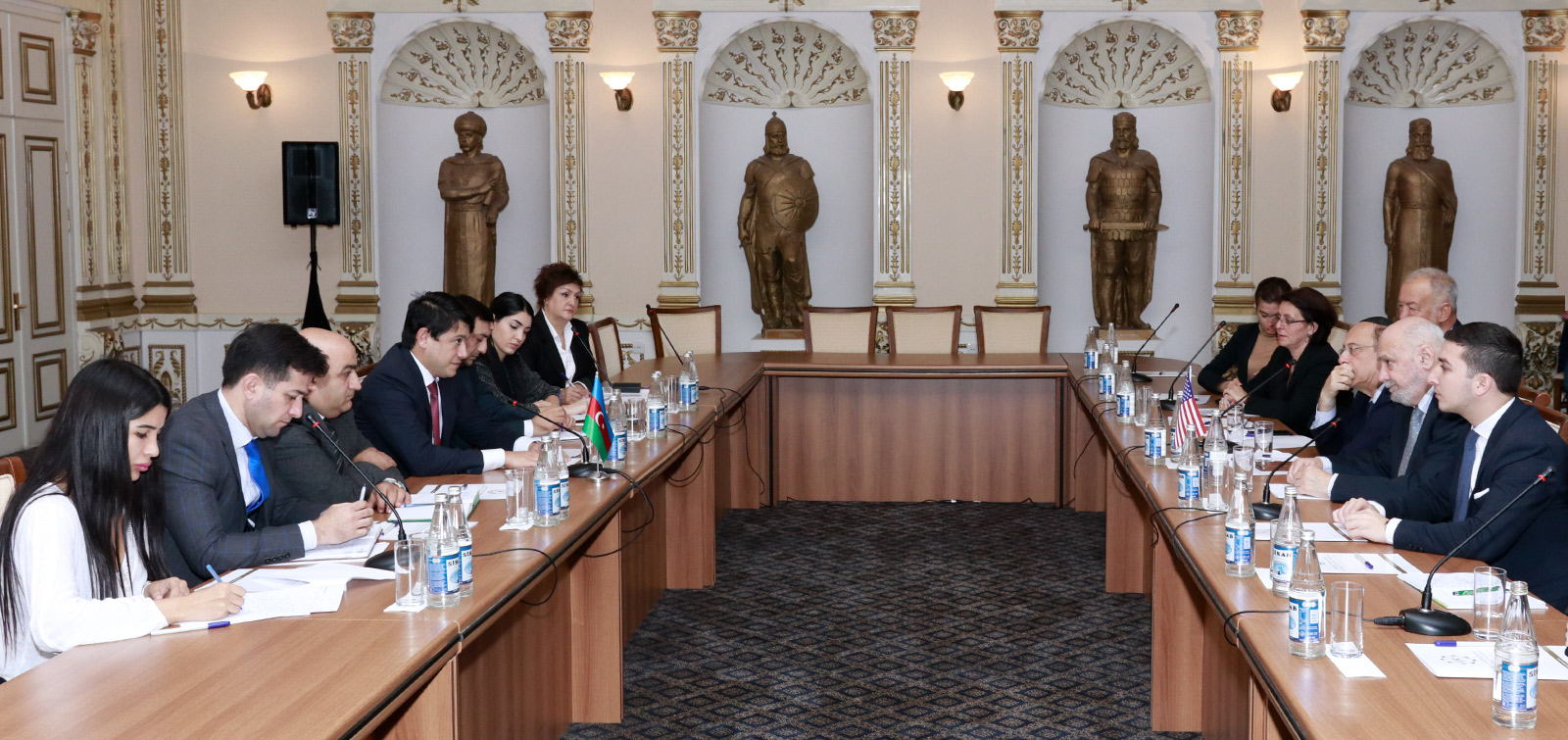 The American Jewish community pays special attention to relations with Azerbaijan
Chairman of the State Committee on Work with Diaspora Fuad Muradov met with representatives of the American Jewish community.
Fuad Muradov said that, such meetings have become traditional and are an example of friendship and cooperation with the American Jewish community. He noted that the American Jewish community is closely involved in the delivery of Azerbaijani truths to the world.
Information on diaspora policy of Azerbaijan, the work done by the Committee, relationships with various diaspora organizations, communities, occupation of Azerbaijan territories by Armenia, committing provocative acts by the Armenian lobby and Armenian forces throughout the world, including the United States was given.
Members of the American Jewish community thanked for hospitality and said that, they were pleased with their visit to Azerbaijan and emphasized that, they pay special attention to relations with our country.
The guests shared their impressions on the meetings and expressed their interest to the history and culture of our country.
The sides exchanged views on the perspectives of cooperation and discussed a number of issues of mutual interest.