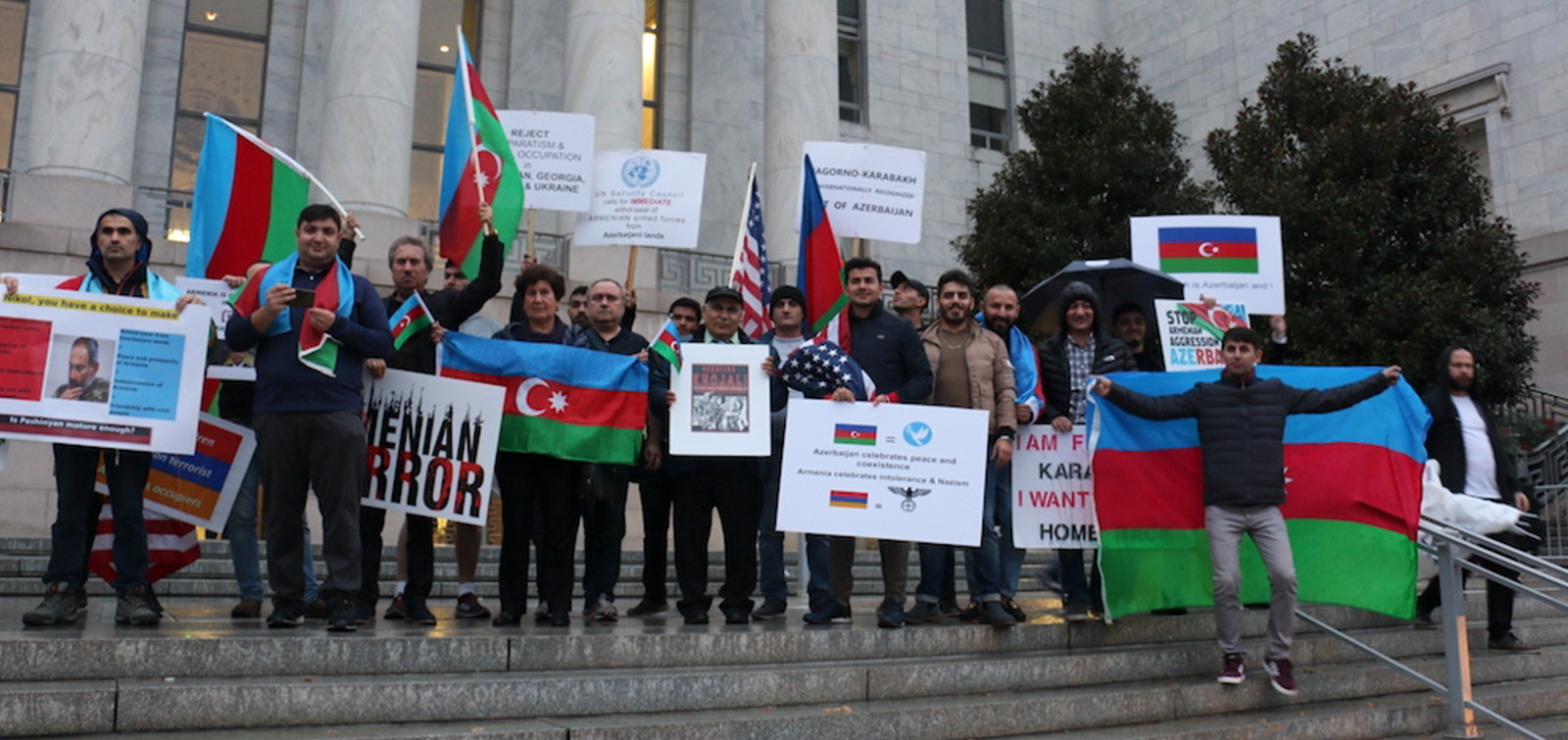 Our compatriots strongly opposed the visit of Masis Mailiyan to the United States
On October 30, the Azerbaijani community held a protest meeting in front of the Rayburn building of US Congress.
The reason for this was the visit of Masis Mailyan, who presented himself as the "foreign minister" of the so-called regime in the occupied territories of Azerbaijan and an event in Rayburn building of US Congress to propagate separatist regime and support the occupation of Azerbaijani territories.
Members of the Azerbaijani community in Washington and surrounding cities participated in the protest organized by our compatriots at the same time. The protesters raised posters describing the criminality of Armenian separatists Bako Saakyan, Serzh Sargsyan and others and brought the facts on Armenian aggression against Azerbaijan, Armenians's vassal statehood, the absence of an independent political course, the Khojaly genocide, the four UN Security Council resolutions to the attention of local residents and members of USA Congress.
Minutes before starting the event of so-called regime, one of the members of the Armenian lobby tried to provoke our compatriots by talking about the so-called Armenian genocide, but the police prevented this unacceptable act.
The US Azerbaijanis Network has launched a special campaign to inform congressmen about the Armenian aggression against Azerbaijan. Letters addressed to congressmen, senators, the State Department and local media indicate Armenia's aggression against Azerbaijan, the criminal and illegal regime of the so-called regime in our territories, its independence, its activities against the national interests of the United States, as well as their failure to meet the requirements of UN Security Council resolutions 822, 853, 874 and 884.