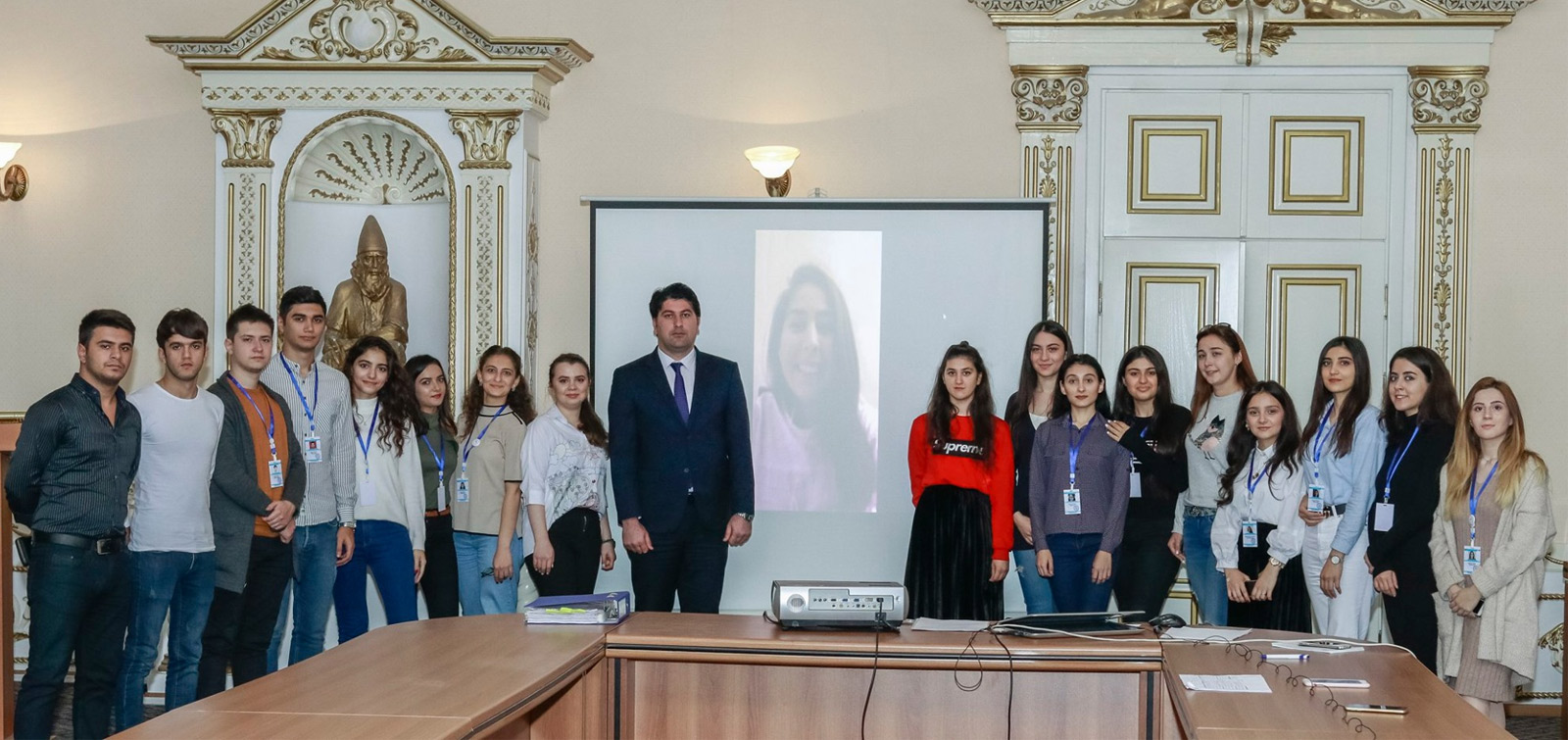 Meetings of diaspora volunteers with our compatriots living abroad continue
Meetings of our compatriots living abroad with the participants of the "Azerbaijan Diaspora Volunteers" Program at the State Committee on Work with Diaspora of the Republic of Azerbaijan continue. As part of the program, the "Azerbaijan Diaspora Volunteers" have met with our compatriot living in Canada who was awarded the "Best Teacher" award in 2018 Yegana Jafarova and Founder and Chairman of the "Quebec Azerbaijanis Association" that officially registered in Canada as the first Azerbaijani diaspora organization in 1989 Masud Aliyev.
Volunteers also exchanged views via video-connection with Rasul Mammadov, Chairman of the Warsaw Azerbaijanis Union, coordinator of the Coordination Council of Poland Azerbaijanis, Ramin Seyidov, student of "Ushak" University and Azerbaijani Student Representative of the University, Chilanay Safarli, PhD student at George Washington University who lives in the USA, Aytac Gasimova, a teacher and translator on Azerbaijani-Turkish languages at Bellevue schools network, Togrul Abbasov, Co-Chairman of the Cyprus -Azerbaijan Diaspora Center, Fariz Ahmadov, our doctor compatriot who lives in Germany, Namig Aghayev, a graduate of the York University of Canada, a member of the Azerbaijani community in Ottawa.
Discussions were held with our compatriots living abroad on delivering Azerbaijan's truths to the world community, the integration of our compatriots in different countries into local communities, the possibilities of protecting national identity, lobby activities and other issues.
Our compatriots welcomed the discussions and both sides highly appreciated this opportunity.