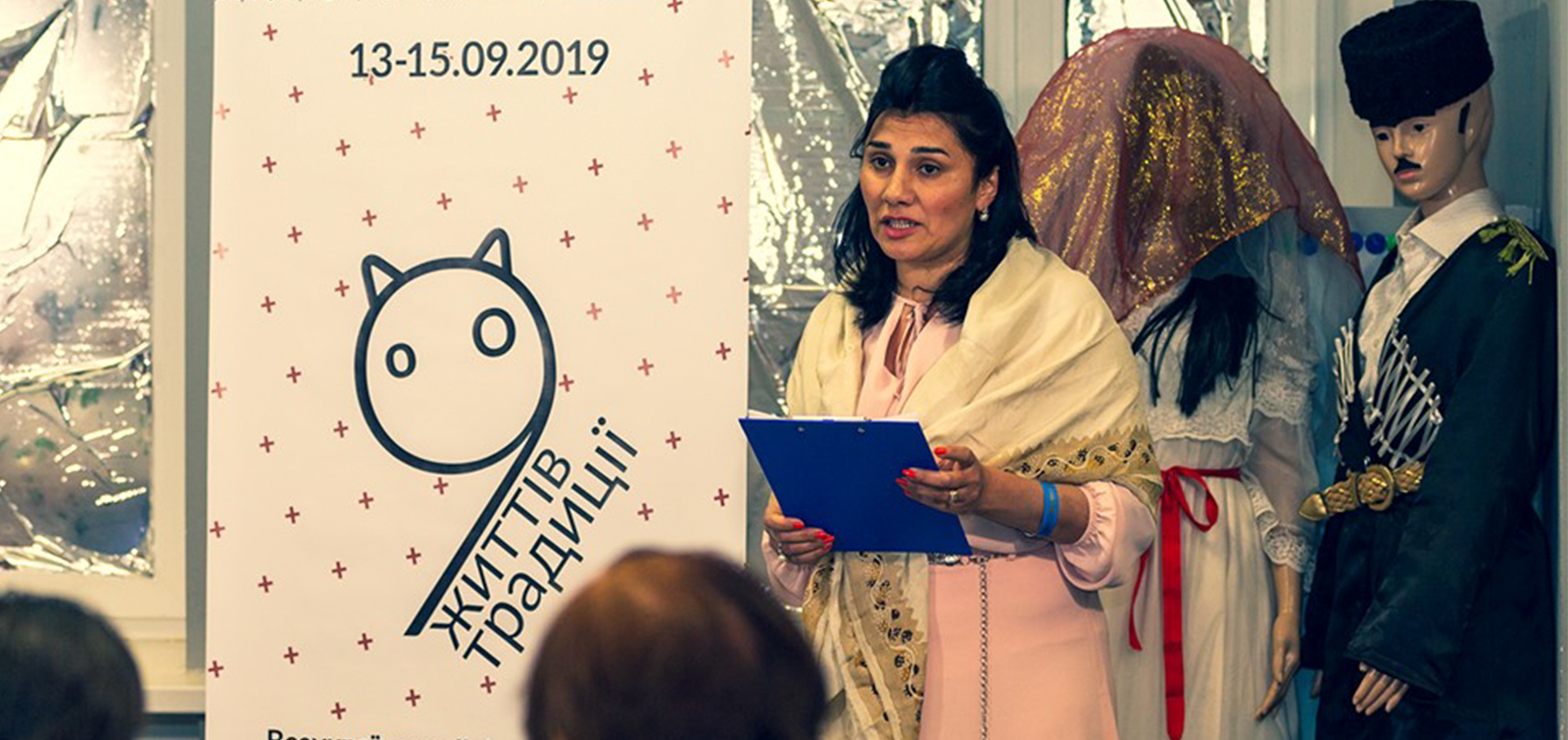 Activities of our compatriots highly appreciated in Kharkiv
Pan-Ukrainian forum-seminar "Nine Lives of Tradition" of the Charitable Foundation "We are with you, Kharkiv" was held in Ukraine.
The event, organized with the support of the Ukrainian Cultural Foundation, was dedicated to the study, preservation and promotion of local and other peoples' traditions in the country.
The event was attended by the First Deputy Head of Kharkiv Regional State Administration Anatolii Babichev, Head of the Department of Culture and Tourism Oleg Yatsin, as well as the representatives of 12 provinces of the country, and Azerbaijani, Greek, German and Kazakh communities in Kharkov.
The report on the theme "Kalagayi - traditional element of Azerbaijani wedding clothing" by graduate student of the Kyiv National University of Technology and Design Elnara Isgandarova, demonstration of Azerbaijani wedding dresses (bride and groom), folk dances, samples of national cuisine and various games led by Kifayat Jafarova, President of Aynur-Khatun Regional Society of Azerbaijani Women in the evening program caused great interest among the guests.
Highly appreciating the activities of our compatriots, the director of the Charitable Foundation "We are with you, Kharkiv" Elena Rofe-Beketova has sent a letter of gratitude to the leadership of the State Committee on Work with Diaspora. The letter emphasizes its intention to continue cooperation with the Azerbaijani community, which is actively involved in the preparation and conduct of the event.