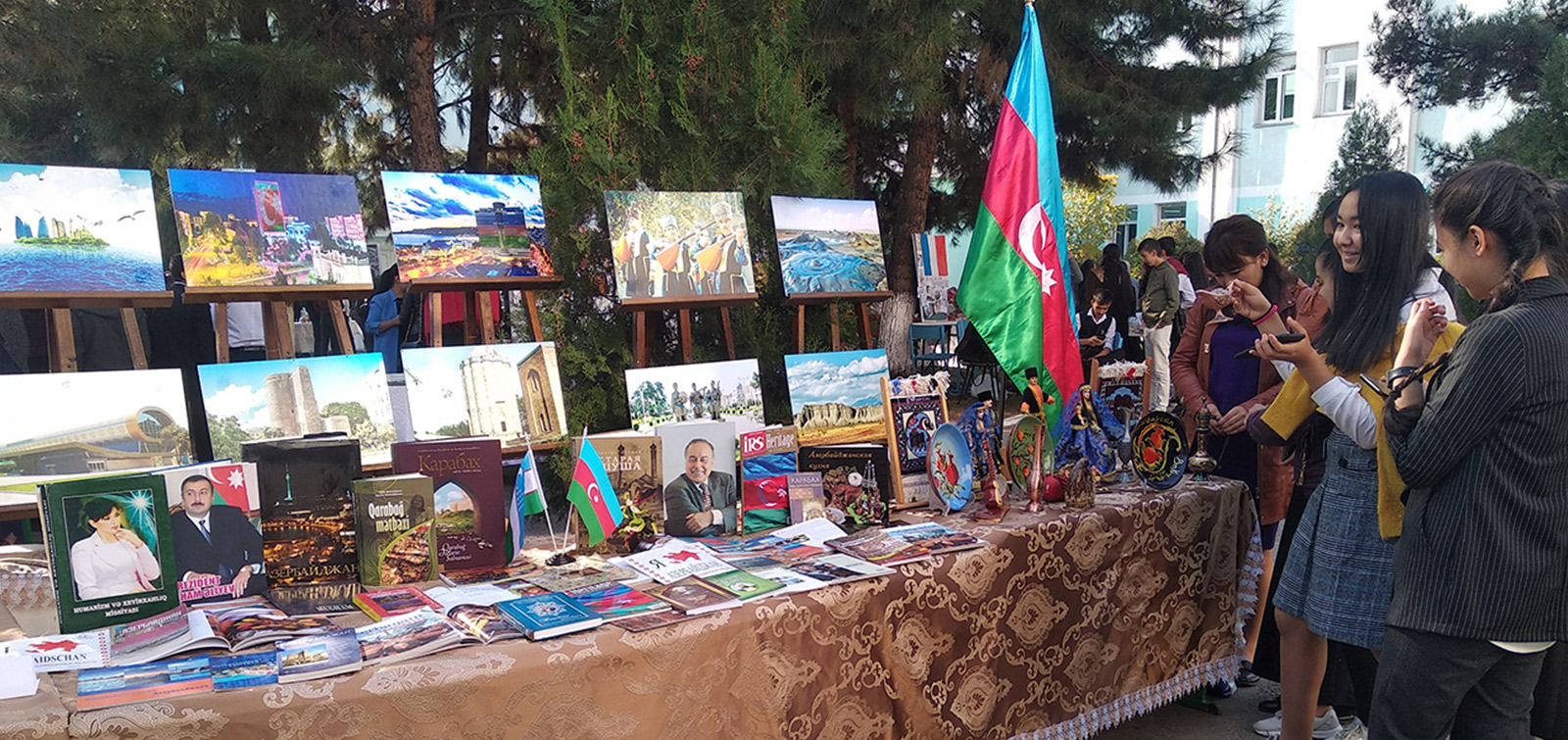 Azerbaijan represented at the festival in Tashkent
A festival titled "Cuisine and traditions of peoples" was held at the Academic Lyceum under the University of World Languages of Uzbekistan.
The event, which was attended by representatives of Embassies and cultural centers, presented examples of the history, culture and national cuisine of different countries.
Azerbaijan was represented at the festival by the Azerbaijan Cultural Center named after Heydar Aliyev in the brotherly country.
The state flag of Azerbaijan, the life and activity of national leader Heydar Aliyev, the reforms carried out in our country under the leadership of President Ilham Aliyev, books about the history, culture and tourism potential of our country, publications by the Heydar Aliyev Foundation on the truths of Azerbaijan, numerous literary examples published in Uzbek in Tashkent numerous examples of literature, works of art, souvenirs, and samples of national cuisine were demonstrated in Azerbaijani corner.
Employee of the Cultural Center Kifayat Pirmammadova briefed the participants and guests about the history of our country, the friendly relations between Azerbaijan and Uzbekistan, the Nagorno-Karabakh conflict and the occupation of our territories by Armenia. The guests were offered delicious dishes and sweets of our national cuisine.
The artistic part of the festival included a concert program featuring Azerbaijani national dances.
Azerbaijan Cultural Center named after Heydar Aliyev was awarded a diploma for active participation in the event.