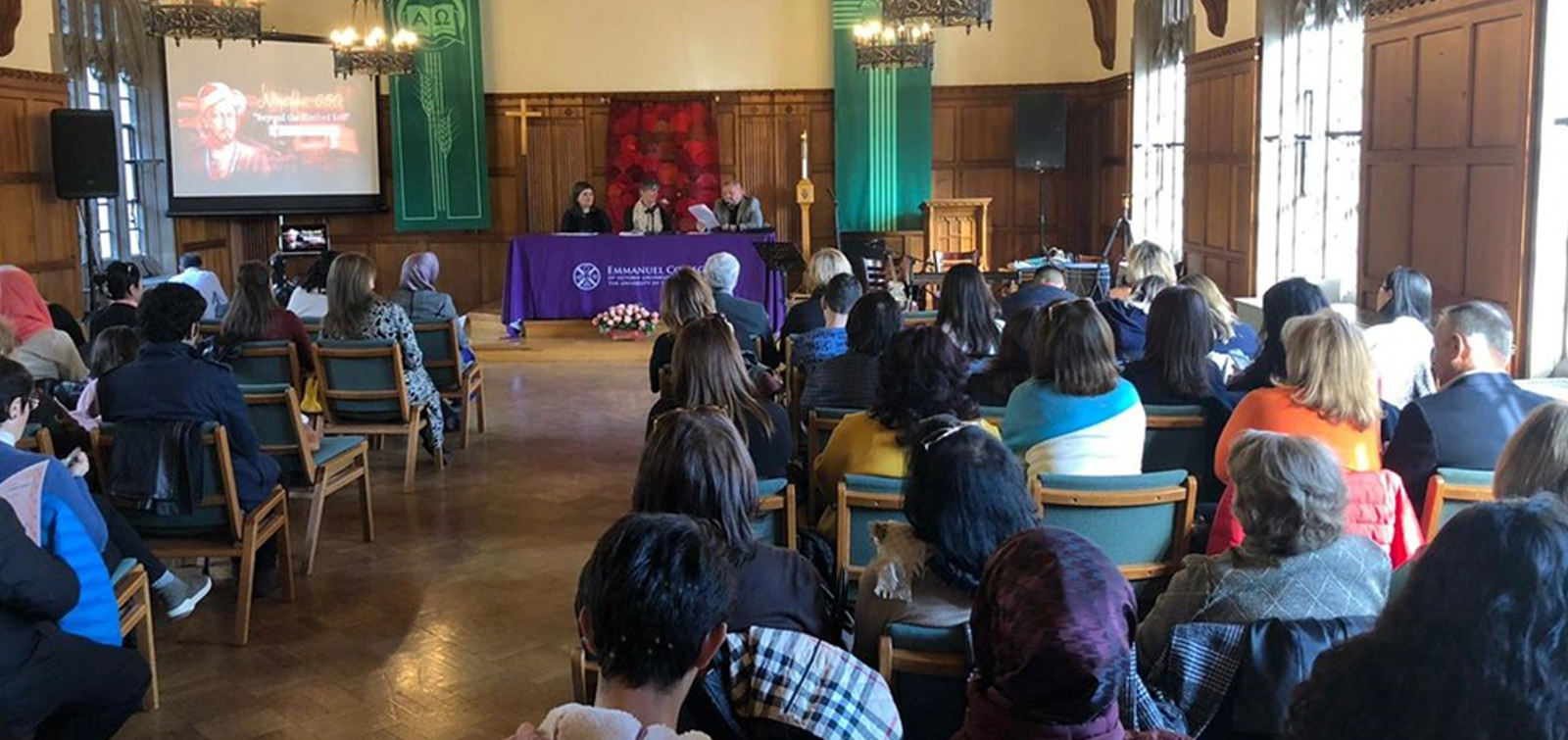 Nasimi Night was held at the University of Toronto
A literary evening dedicated to the 650th anniversary of the birth of the great Azerbaijani poet Imadaddin Nasimi was held at Emmanuel College of the University of Toronto.
The event was co-initiated and organized by the University of Toronto administration and Support Center for Azerbaijani Women (SCAW).
The member of the Board of SCAW Konul Gurbanova, doctors of philosophy Nevin Reda al-Tahiri, Laurie Silvers, professor of Emmanuel College Nazila Iskandarova and theologian Elsever Samadov delivered speeches at the event on the theme "Morality and perfect man in Nasimi's work". The speakers spoke about Nasimi's activity, his philosophical views, and his contributions to world culture.
The poems and ghazals of Nasimi were presented in Azerbaijani and English languages, songs to the poet's poems composed by the "Dalgha" music group were sung, "Sari gelin" dance was performed, and a video by Elchin Mukhtarov, head of EL TV devoted to the great poet was demonstrated at the artistic part of the event.
Chargé d'Affaires of our country to Canada Fuad Aliyev also attended the night.
It should be noted that, the non-governmental organization Support Center for Azerbaijani Women, has operated in Canada since 2005.