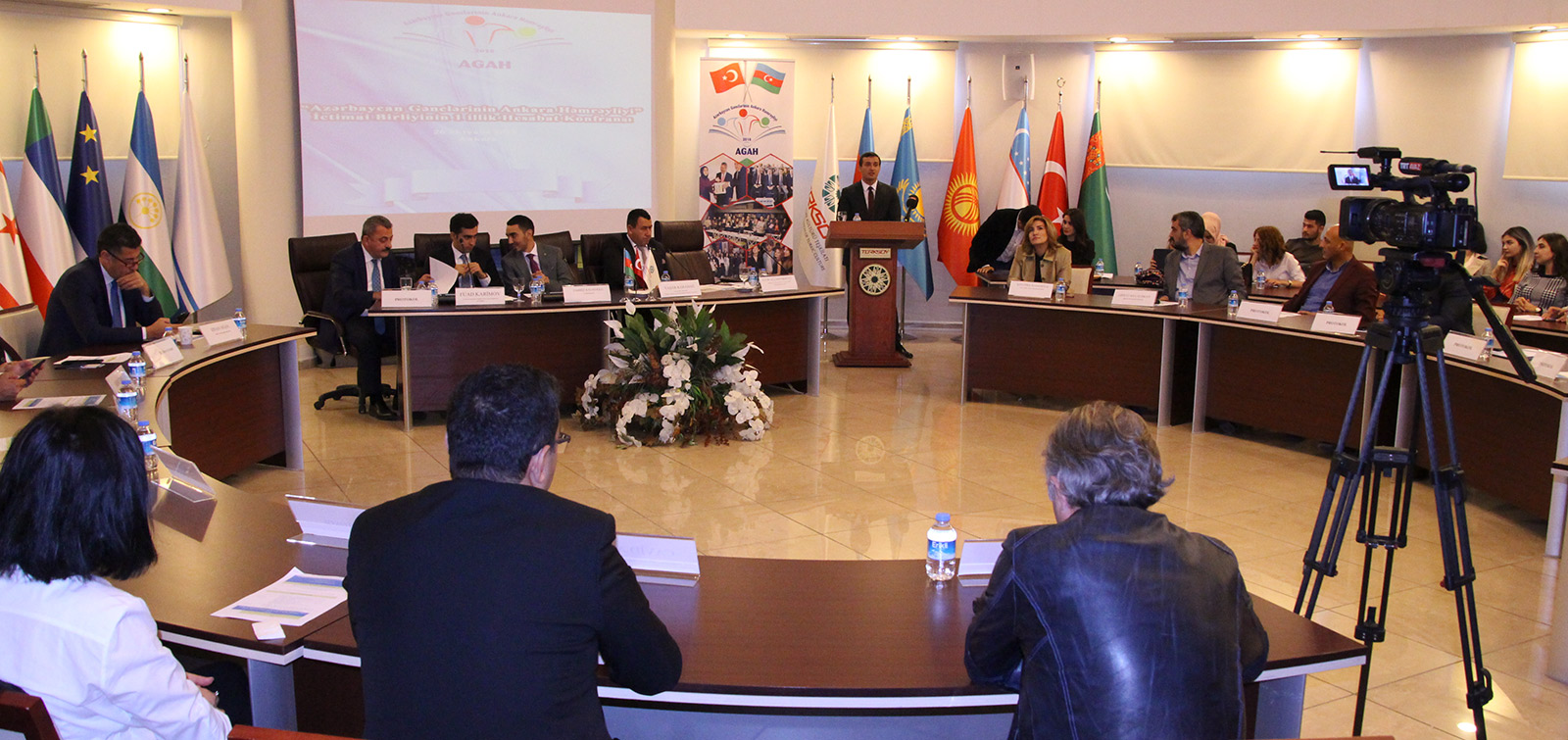 Annual activity of Azerbaijani youth was discussed in Ankara
A report conference of the Azerbaijani Youth Soldarity Union in Ankara (AYSU)was held in the capital of Turkey.
Turkey MP, member of Turkey-Azerbaijan inter-parliamentary friendship group Yashar Karadag, ex-MP Sinan Oghan, head of department of the State Committee on Work with Diaspora Fuad Karimov, First Secretary of the Embassy of Azerbaijan to Turkey Elchin Allahverdiyev, Head of Ankara Health and Social Development İnstitute Khatira Hasanova, Deputy head od Presidency For Turks Aboard And Related Communities Sait Yusuf and others attended the event held in the central headquarter of TURKSOY.
A videoclip describing the annual activity of AYSU (AGAH) was demonstrated at the event, which began with the national anthems of Azerbaijan and Turkey. Chairman of AYSU Tabriz Raufoglu, MP Y.Karadag, the head of department of the State Committee F.Karimov, S.Yusuf and E.Allahverdiyev delivered speeches and appraised the activity of the organization during the year.
Then there was the first panel titled "State policy for Azerbaijani youth in Turkey and their participation in diaspora activities: current situation and tips". Speeches of S.Yusuf, Y.Karadagh, A. Chalishkan, S.Ogan, E. Allahahverdiyev, H. Hasanova and F.Karimov were listened, the views were exchanged and the questions of audience were answered.
The event ended with artistic part.