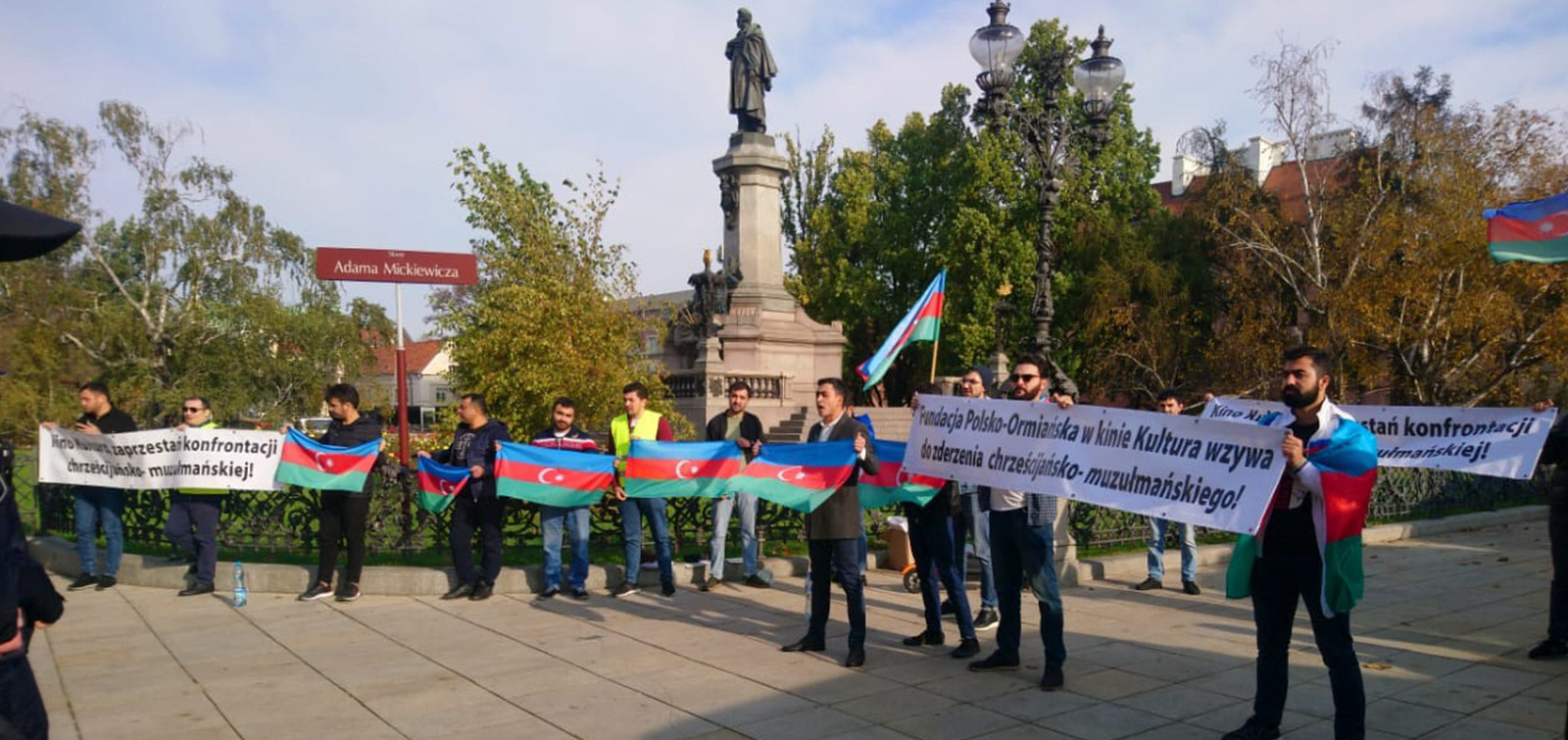 Armenian provocation was prevented in Warsaw
The Poland Azerbaijani Association has protested the Armenian community for presenting the film "Kraj wojny i Marzen" (Dreams of war country) at the "Kino Kultura" cinema in Warsaw. The goal of the Armenian community is to undermine the reputation of our country with a film that is not based on any historical facts and is targeted to show Azerbaijan and the entire Muslim world as tyrants.
To prevent this insidious intention, our compatriots held a protest action in front of the "Kino Kultura" on October 23.Then, numerous protest letters were sent to the cinemas, official websites of the Ministry of Foreign Affairs, Culture and National Heritage of Poland. On October 26, our compatriots held another action in front of the building of "Kino Kultura" against the presentation of the fake movie. The slogans were said in the protest, which was attended by more than 50 compatriots, and brochures were distributed to local residents about the Karabakh realities. Some of the Warsaw residents have demonstrated their support for right demands by standing next to our compatriots.
The protest of our compatriots has already shown its results.Only 40 persons watched the film in the cinema and the directory of the cinema decided not to show the film again.