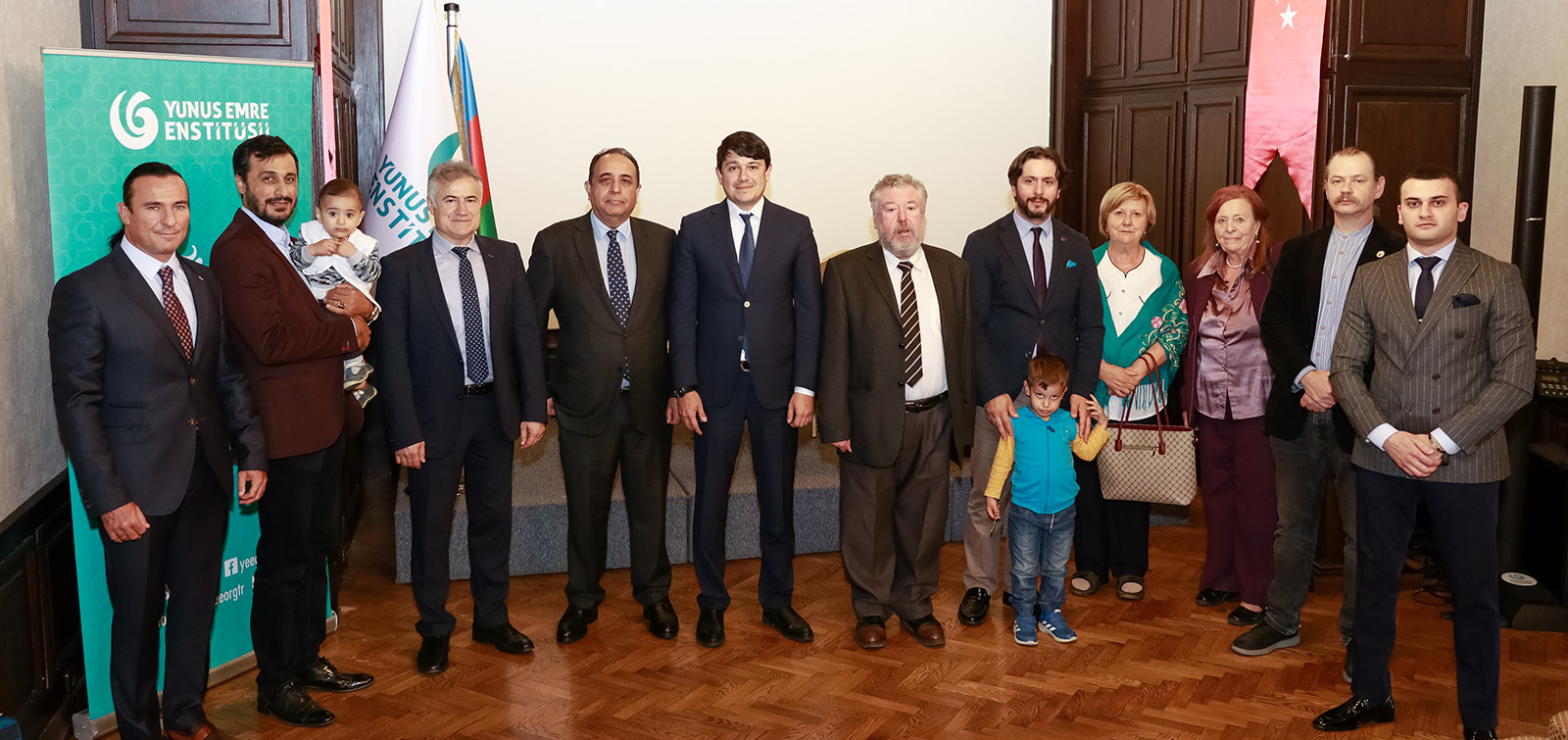 Delegation of the State Committee visited Yunus Emre Institute
As a part of the visit to Hungary, the delegation of the State Committee on Work with Diaspora met with Turkish and Hungarian teachers at the Yunus Emre Institute.
Chairman of the State Committee Fuad Muradov informed the participants on the diaspora policy of our country, the activities of the organization led by him, the establishment of the Turkic-speaking diaspora network, the steps intended in the "Strategic Roadmap for the Development of Turkic-Speaking Diasporas".
The delegation was informed that Turkish language and literature are taught to Turks and Hungarians living in this country. In addition, teachers try to introduce Azerbaijan to Hungarian students. They talked about visits to our country, researches and published books on Turkey and Azerbaijan, the film "Ceasefire" in Karabakh shot by the Hungarian-Turan Foundation.
The delegation thanked the directory of the Yunus Emre Institute for an interesting meeting in a friendly atmosphere. It was underlined that such meetings have a positive impact on the closer integration, organizing of our diaspora, and the joint activities of Turkish origin people living abroad.
At the end of the meeting, the guests got acquainted with the exhibition organized by the Institute.
The event was also attended by Ambassador of our country to Hungary Vilayat Guliyev.