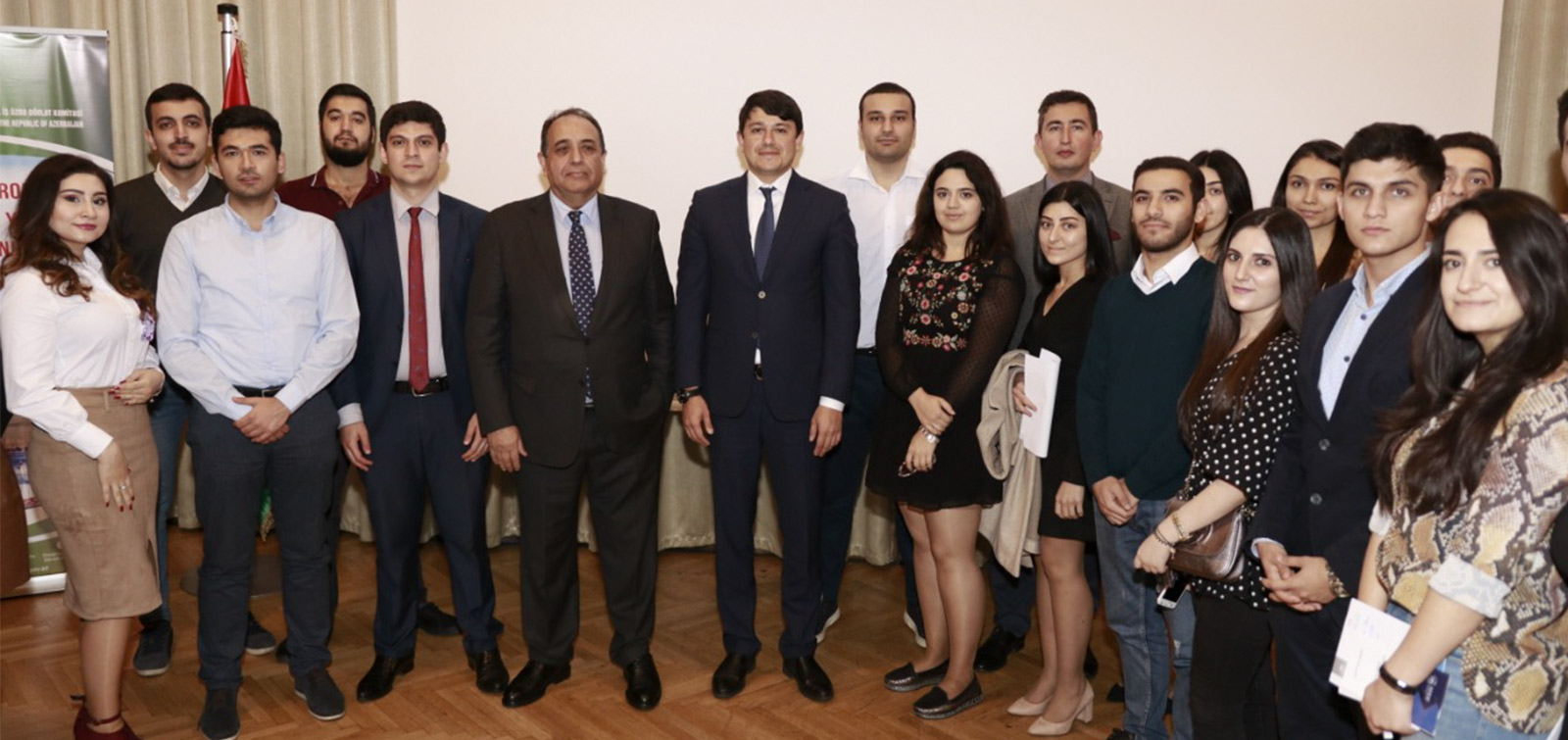 Coordination Council of Azerbaijanis living in Eastern Europe was established
Founding conference of the Coordination Council of Azerbaijanis living in Eastern Europe was held in Budapest on October 26.
Chairman of the State Committee on Work with Diaspora Fuad Muradov, Ambassador of Azerbaijan to Hungary Vilayat Guliyev and our compatriots living and studying in Eastern Europe attended the event.
The meeting began with the national anthem of Azerbaijan.
Opening the event, Ambassador Vilayat Guliyev spoke about the activities of Azerbaijanis living in Eastern Europe, highly appreciated the work of the State Committee and stressed the fruitful visit of the delegation to Hungary. The diplomat said that our compatriots living abroad play a big role in promotion of Azerbaijan and he believes that it will be useful to establish Coordination Councils as there is a need for further strengthening of this process.
The Chairman of the Committee spoke about the diaspora policy of our state and organizing opportunities of Azerbaijanis in the world. Fuad Muradov emphasized the need for such open discussions with our compatriots and said that every Azerbaijani, regardless of where he lives, should work towards preserving the independence of the Azerbaijani state, promoting Azerbaijan in the world.
The chairman of the committee informed the participants that an Azerbaijani house is planned to be opened in Hungary and discussions on it are currently underway.
A presentation of the Fund for Support to Azerbaijani Diaspora was held and a video reflecting the activities of the State Committee was demonstrated. The winner of the essay competition held during the Second Summer Camp of Diaspora youth, one of the coordinators of the Coordination Council of Polish Azerbaijanis was presented a gift on behalf of the State Committee. Then, Coordination Council was established and coordinators were elected.
The sides exchanged views widely on the activities of the Coordination Council. The problems of our compatriots were listened and questions were answered.