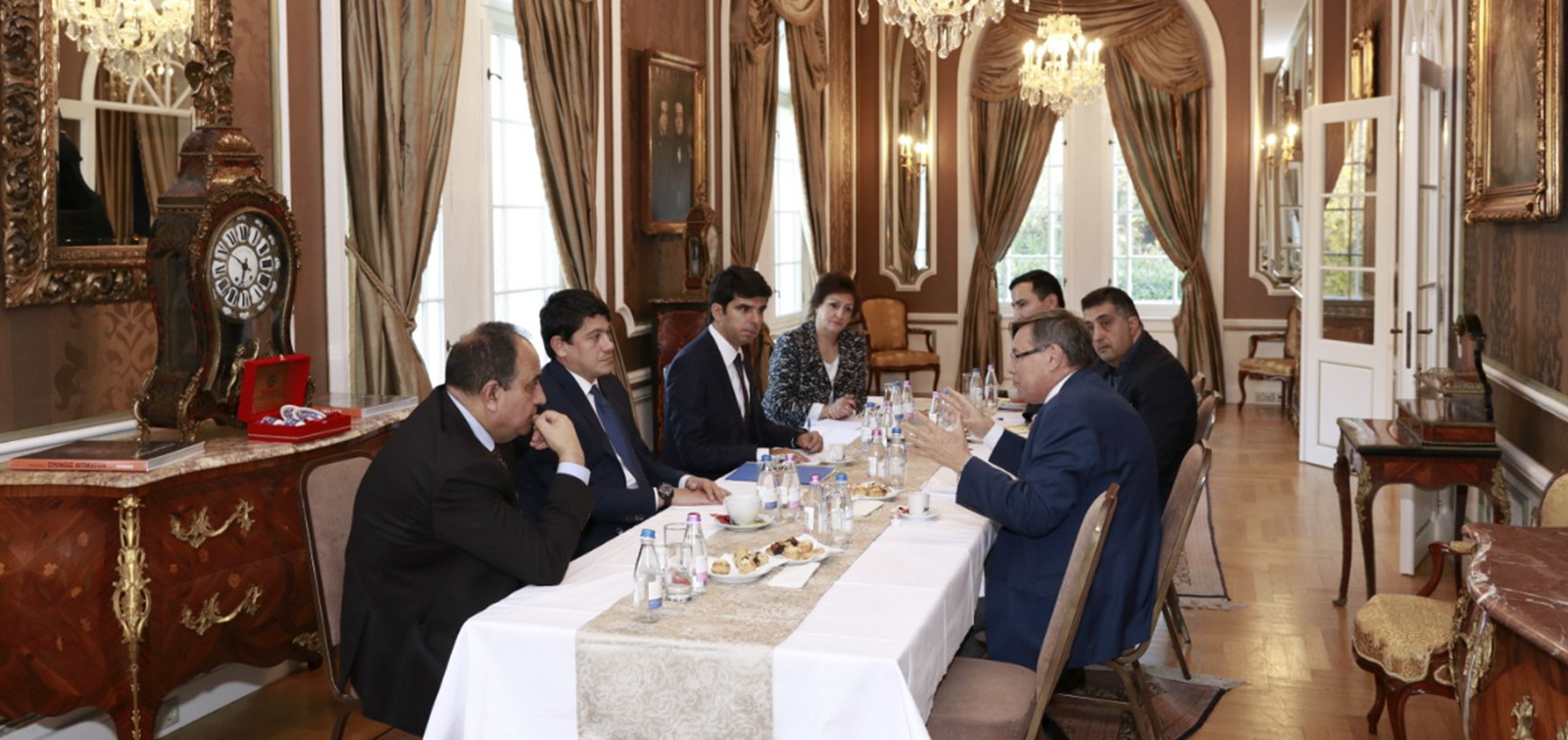 The joint activities of the Turkic-speaking diasporas were discussed in Budapest
The meeting between the Head of the Budapest Office of the Turkic Council, Ambassador Janos Hovari and delegation of the State Committee for Work with Diaspora.
During the meeting, the Ambassador shared his views on Hungarian communities around the world, migration problems, the integration of diasporas into local communities in different countries, and the joint activities of the Turkic-speaking diasporas.
Chairman of the State Committee Fuad Muradov spoke in detail about the geography of the Azerbaijani diaspora, the activities of the Azerbaijani community in Hungary, the projects implemented to protect the national identity, culture and language of our compatriots.
The chairman of the committee noted that the formation of inter-state friendly relations between diaspora organizations has already become a necessity.
Fuad Muradov gave detailed information about the summit of the Cooperation Council of Turkic -Speaking States in Baku, meetings of Turkic-speaking diasporas in different countries and said that the State Committee, which has defined the establishment of the World Azerbaijanis Network as a strategic target, is now taking steps to establish all-Turkish diaspora network.
Then, Janos Hovari was presented with commemorative gifts on the history and culture of Azerbaijan on behalf of the State Committee.
The meeting was also attended by the Ambassador of our country to Hungary Vilayat Guliyev and members of the delegation.