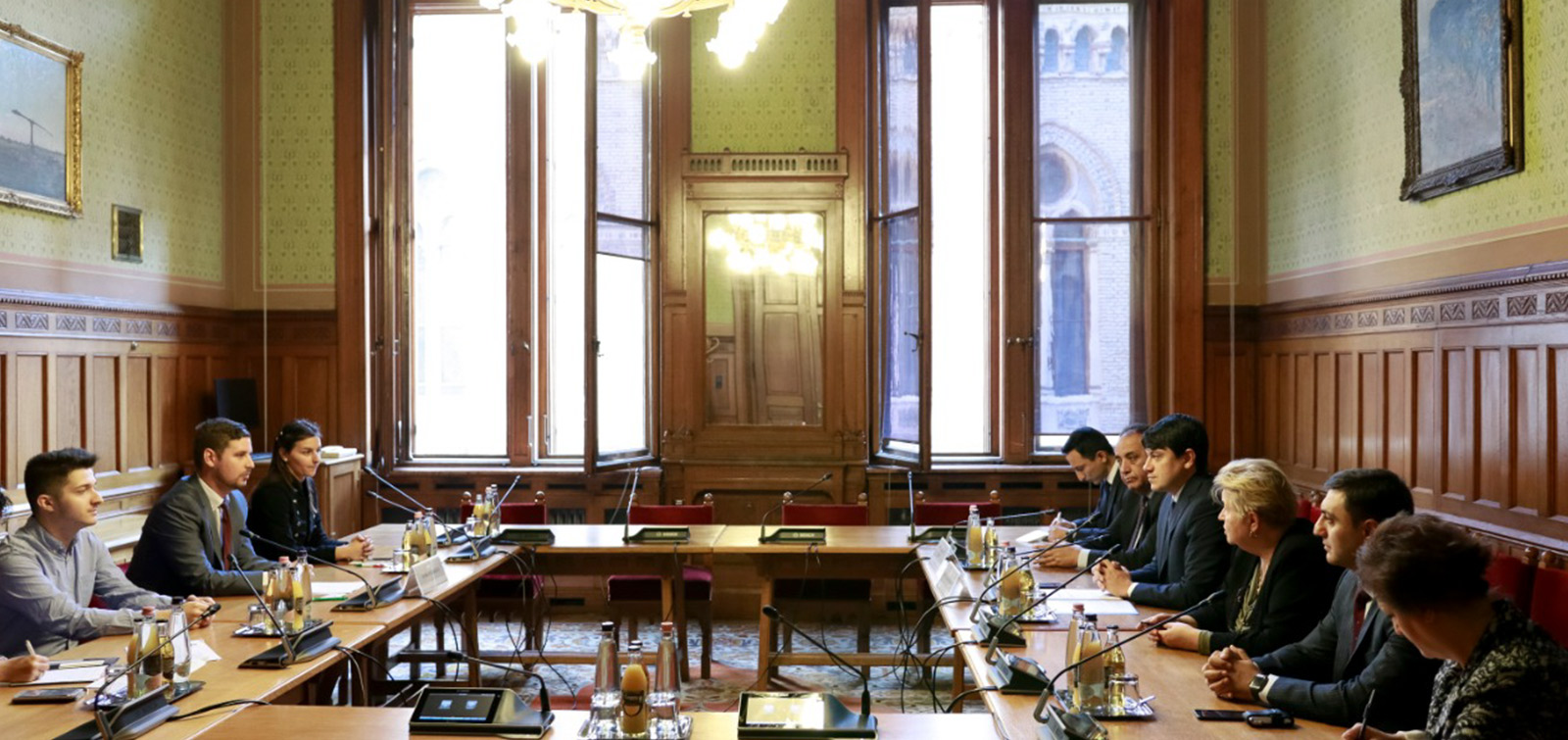 Delegation of the State Committee holds meetings in Hungary
A delegation of the State Committee on Work with Diaspora visited Hungary on October 25.
On the first day of the visit, the delegation visited the monument to the national leader Heydar Aliyev at the Azerbaijani Embassy in Hungary and laid flowers at it.
Then there was a meeting with the head of the Hungary-Azerbaijan interparliamentary friendship group Farkas Gergely. Chairman of the State Committee on Work with Diaspora Fuad Muradov, Ambassador of Azerbaijan to Hungary Vilayat Guliyev and members of the delegation attended the event. During the talks, the sides exchanged views on the issues of diaspora and migration.
Welcoming the guests, Farkas Gergely spoke about the history and effective development of friendly relations between our countries, the diaspora policy on Hungarian communities living abroad.
Chairman of the Committee Fuad Muradov expressed his views on diaspora policy of our state, structure, activities and large-scale projects of the committee, work done by the Azerbaijani communities abroad, integration of our compatriots into the local community, as well as the protection of national identities, the educational life of Azerbaijani students in Hungary.
Ambassador Guliyev said that such meeting is a positive step at the time when our countries are experiencing an important period of development. He gave information about Azerbaijani youth living in Hungary and noted that our compatriots pay special attention to study here.
At the end of the talks Farkas Gergely was presented with souvenirs on the history and culture of Azerbaijan on behalf of the State Committee.
Then, the head of the friendship group introduced the Hungarian Parliament to Azerbaijani guests.