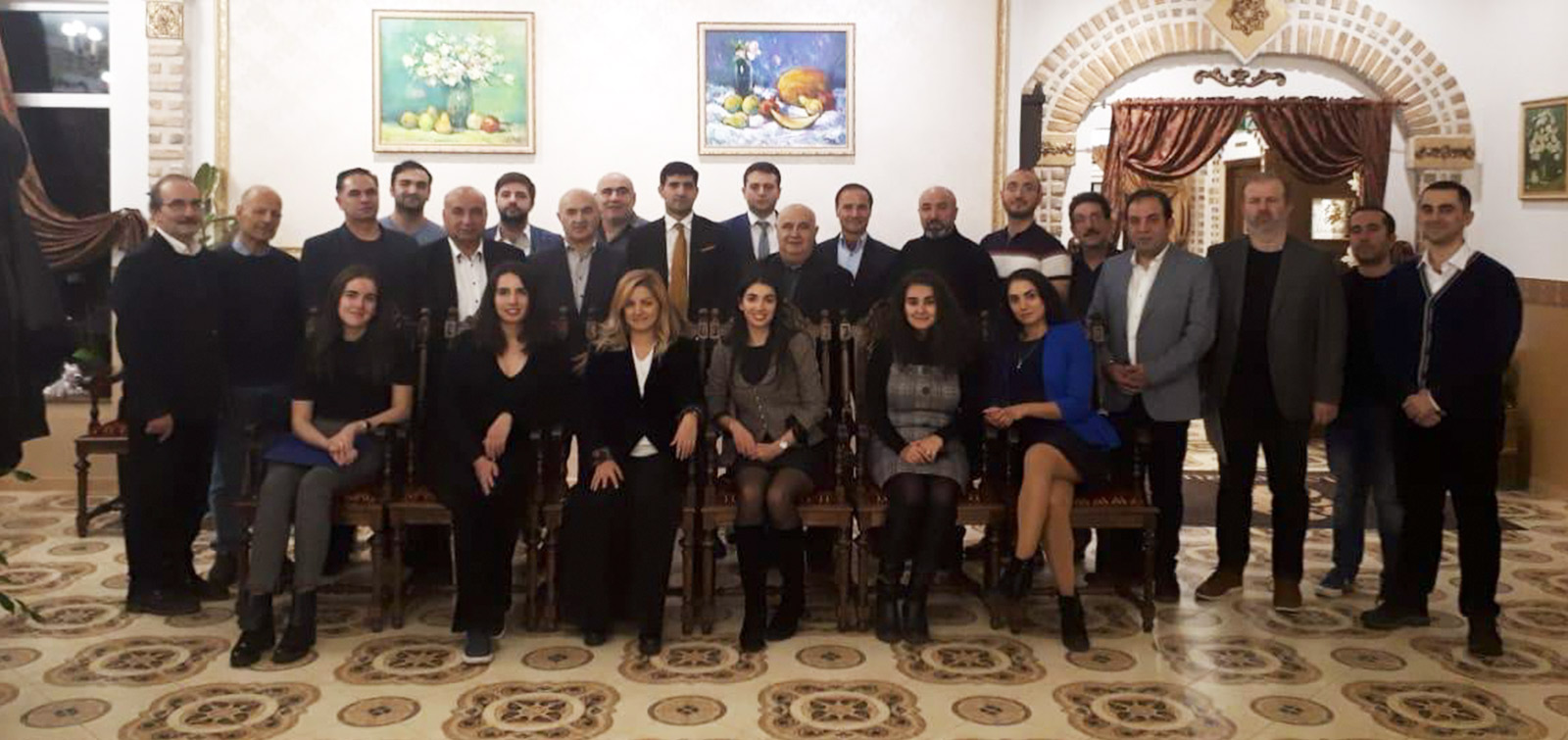 The delegation of the State Committee visited Estonia
Delegation of the State Committee on Work with Diaspora and Fund for Support to Azerbaijani Diaspora visited Tallinn,Estonia.
The delegation members Laden Zahidova and Khidir Kazimov has met with Eda Silberg, Managing Director of Estonia Integration Fund, Julia Bali, Editor of Estonian Radio, Anneli Rema, Culture Minister's Advisor on National Minorities of Estonia, Ambassador Extraordinary and Murad Najafbayli, Plenipotentiary of our country to Estonia and members of the Azerbaijani community.
The sides exchanged views on diaspora policy in Azerbaijan, attention to the Azerbaijani community in Estonia, implementation of joint projects with the Estonia Integration Fund, public activities of our compatriots living and studying there, state support for them, joint work between the State Committee on Work Diaspora and the Embassy, importance of "Ojag" development of cultural relations between the two countries during the meetings.
The delegation was accompanied by Sanam Aliyeva, the author of the "Ojag" program, Niyazi Hajiyev, chairman of the Estonia-Azerbaijan Cultural Center, Coordinator of the Coordination Council of Azerbaijanis living in the Baltic states Zahra Gahramanli, and representative of the Azerbaijani diaspora Eldar Afandiyev.
The event, which discussed topical issues and upcoming tasks, ended with the proposals and answers.
During the visit, the delegation also visited the kindergarden named after academician Zarifa Aliyeva.