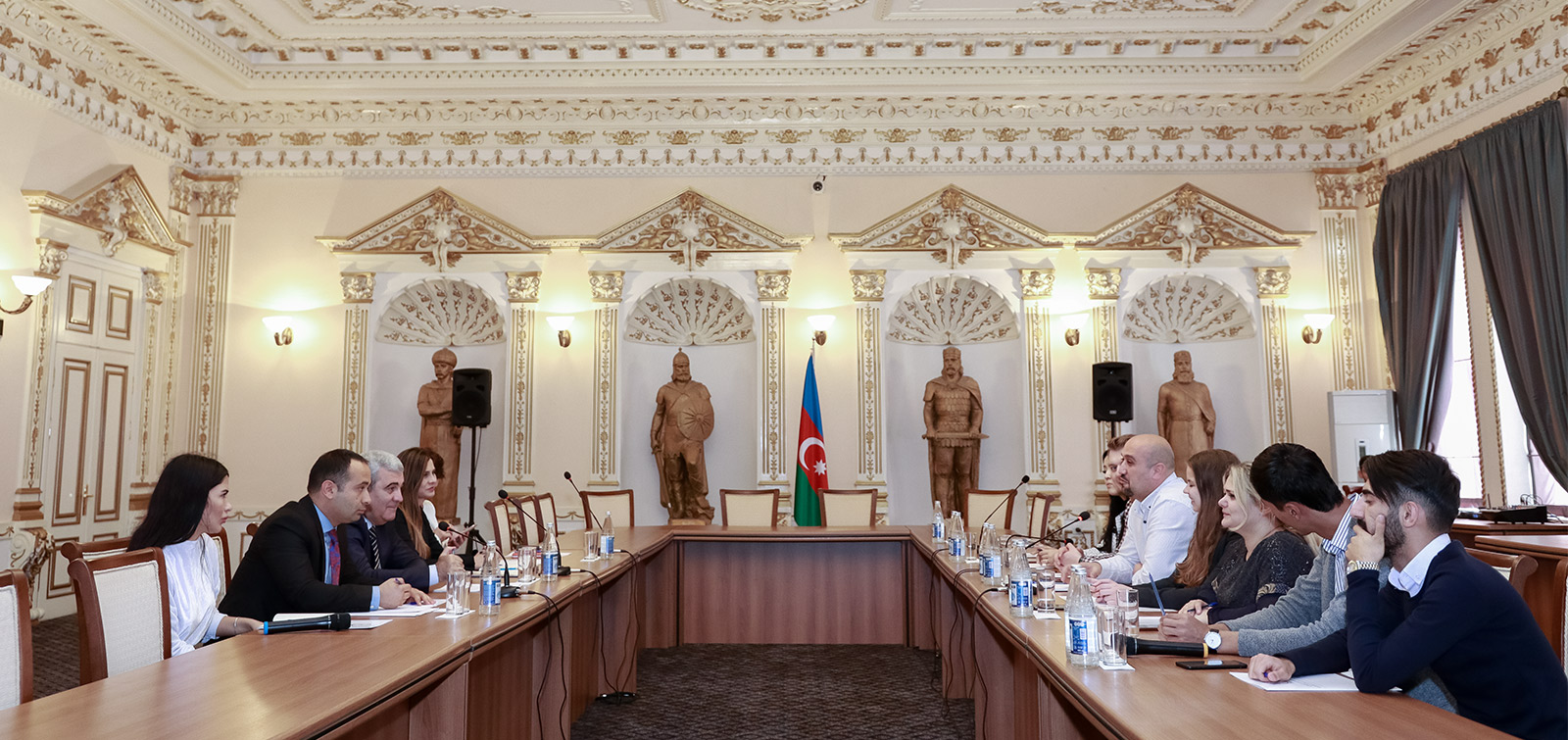 Young leaders of the Non-Aligned Movement visited the State Committee
Several young representatives of the Non-Aligned Movement from different countries of the world who are currently in Azerbaijan visited the State Committee on Work with Diaspora.
The First Deputy Chairman of the Committee Valeh Hajiyev welcomed the guests and gave detailed information about the country, Azerbaijani communities around the world and the diaspora policy of our state. It was noted that, Azerbaijan is a multinational, multicultural country.
Young leaders were also informed about Armenian occupation of Azerbaijani lands and the determination of Azerbaijan's territorial integrity in international documents.
The guests spoke about the Non-Aligned Movement and its leaders' mission and expressed their views on the possibility of this organization becoming an effective mechanism for the protection of international law.
The sides exchanged views on a number of issues.