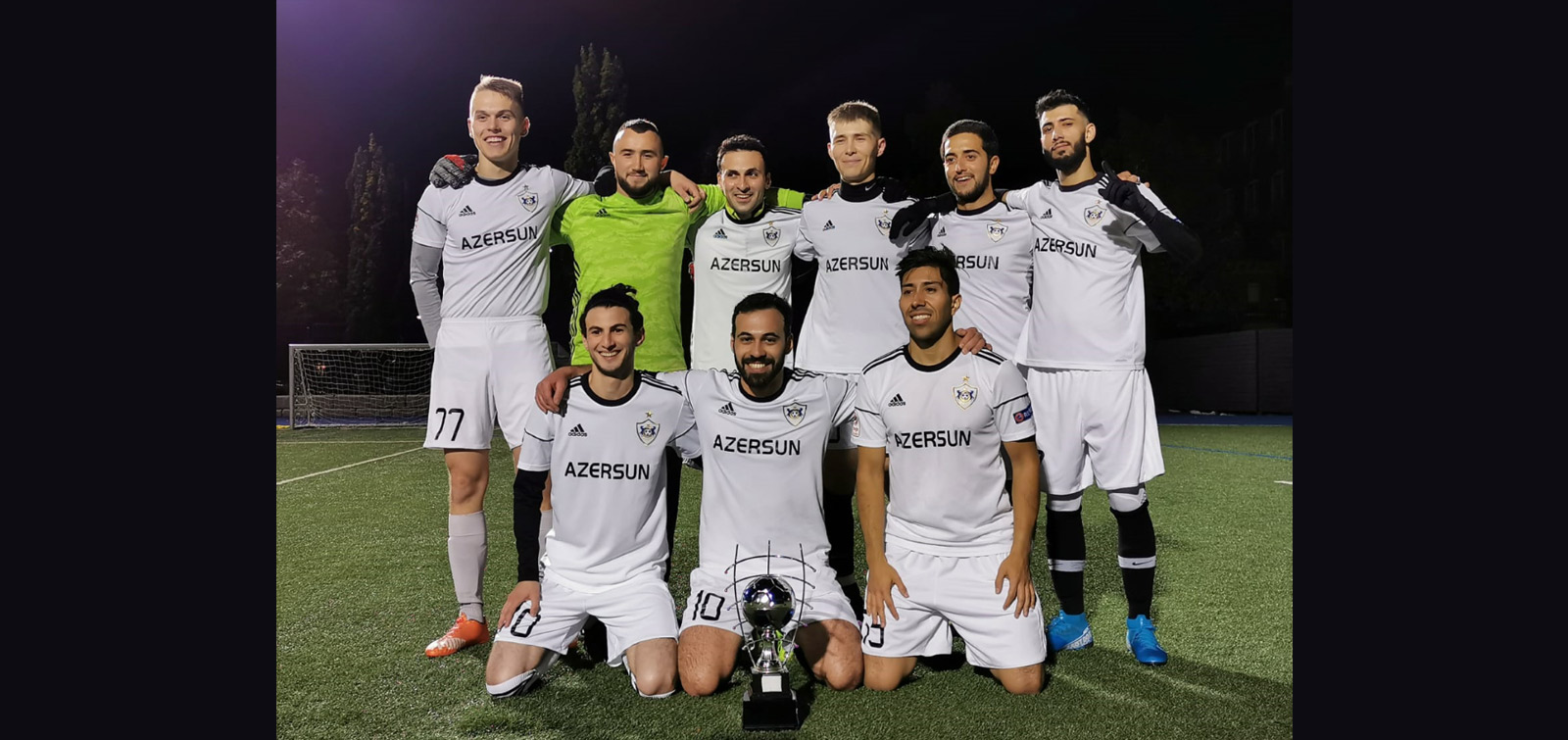 "Karabakh" FC in Toronto became the champion of the Amateur League
"Karabakh" football team of Toronto Azerbaijanis has been the champion of the Amateur League (Saturday Division) this season.
It should be noted that, at the initiative of the State Committee on Work with Diaspora, football club of Azerbaijan "Karabakh" provided sports uniforms to members of the same titled team in Canada. Inspired by this attention and the player's solidarity, the team won the championship.
"Karabakh" football team was created as a result of an initiative and effort of Azerbaijani students studying at Waterloo University.
"Karabakh", playing under the University for the first time, has joined the league, which is organized by the "Toronto Soccer Connection" that have more than 3,000 members. Along with our compatriots, there are also amateur players from Turkey, Ukraine, Russia, Mexico, India and Colombia in the team.
The founder and captain of the team is our compatriot Turgut Jabbarli.