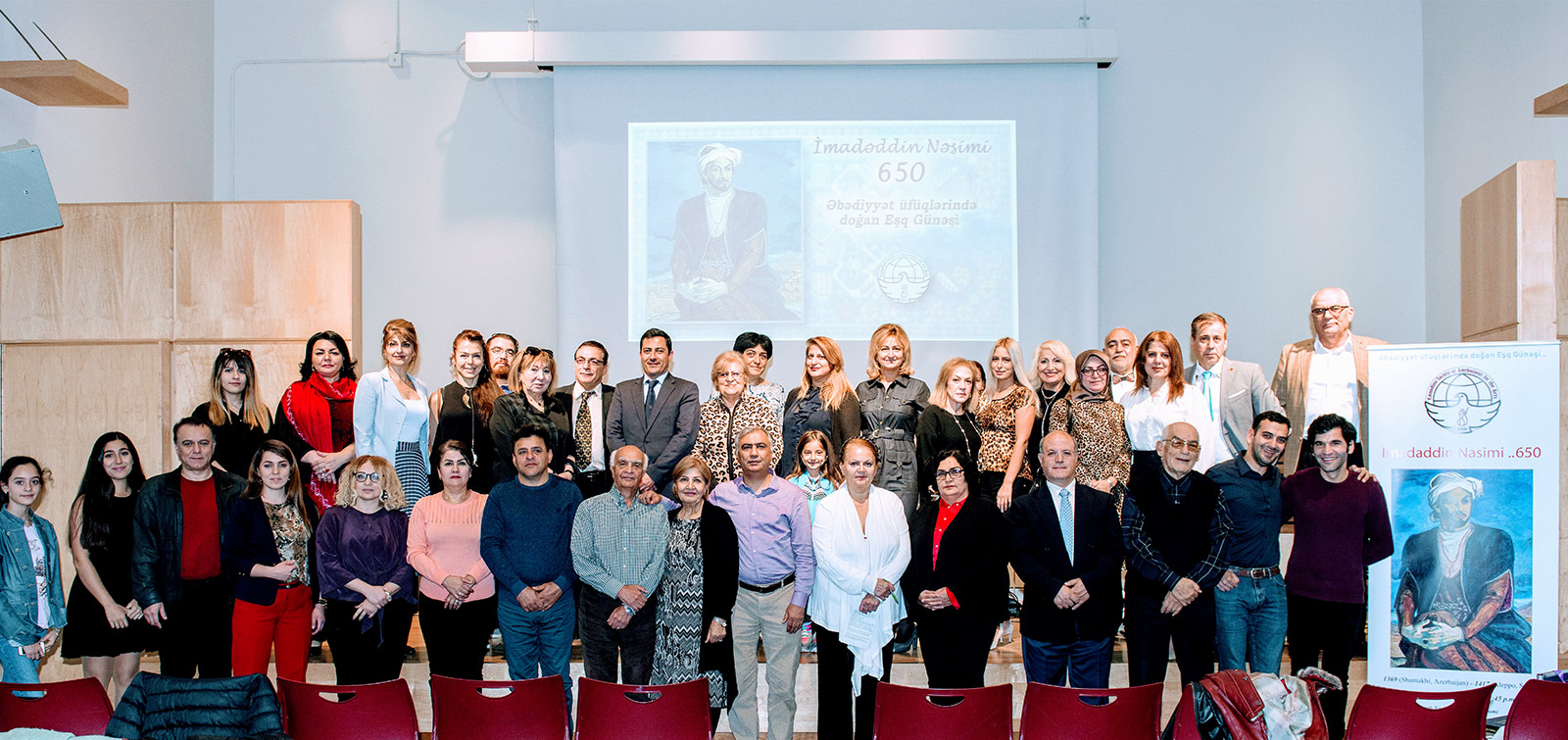 Nasimi night was held in Toronto
A literary-artistic evening titled "The Sun of Love born on the horizons of Eternity" was held in Toronto, Canada. The event, organized by the "Canadian Society of Azerbaijanis for Art" was dedicated to the 650th anniversary of great Azerbaijani poet Imadaddin Nasimi.
The event was attended by diplomats of our country, heads and members of diaspora organizations in Canada. Fuad Aliyev, Charge d'Affaires of the Azerbaijani Embassy to Canada, representatives of the Azerbaijani communities said that, Imadaddin Nasimi is one of the great masters of the cultural heritage of our people and emphasized that his works are among the pearls of our cultural heritage.
A lecture on Nasimi's life, creativity and legacy was presented, songs to his poems and ghazals were performed and episodes from the film "Nasimi" were demonstrated.