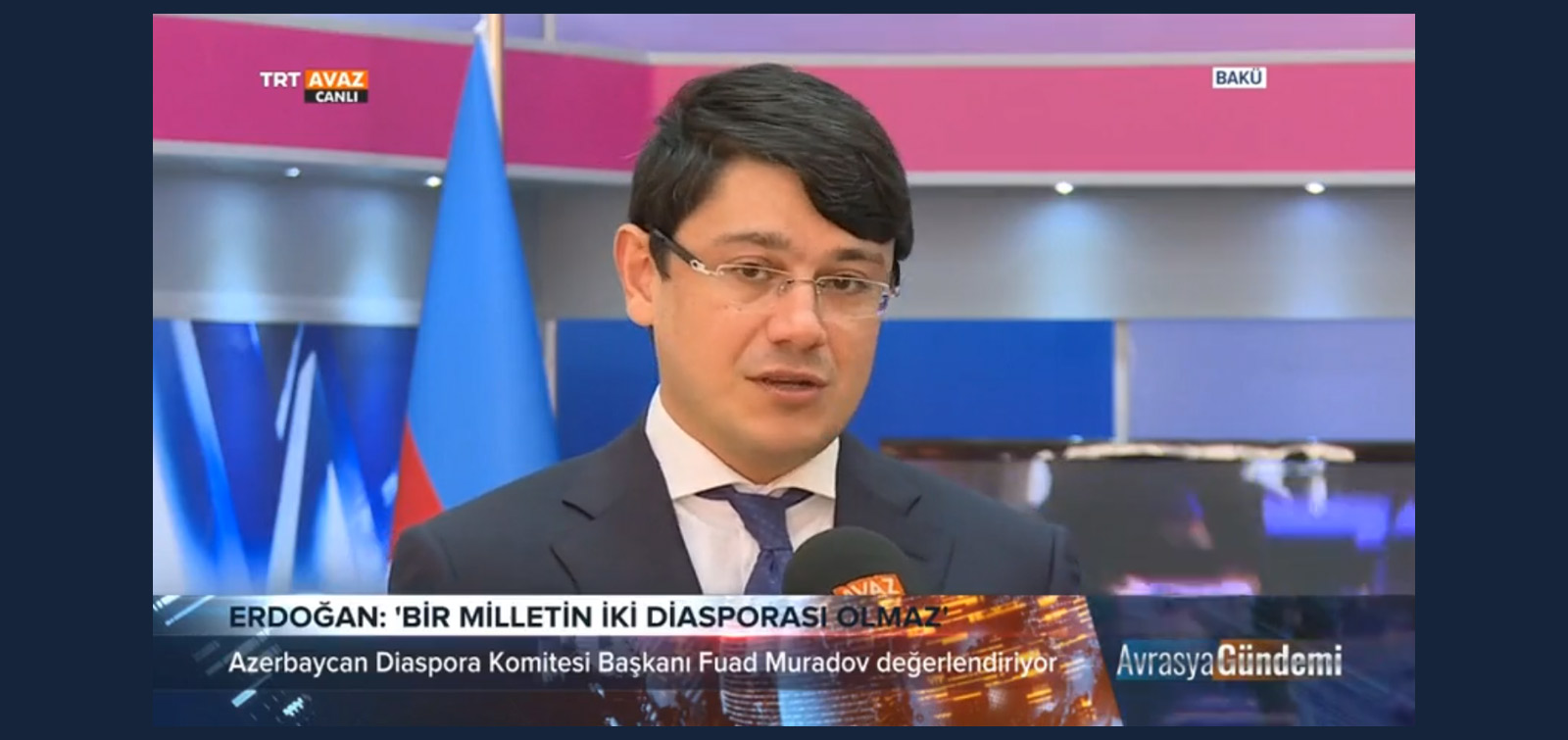 Chairman of the State Committee was a guest of TRT AVAZ
Chairman of the State Committee on Work with Diaspora Fuad Muradov has answered questions of announcer Fatih Avanos on live broadcast of TRT AVAZ television channel.
Chairman of the State Committee shared his views on the issues about diaspora theme discussed at the Summit of the Cooperation Council of Turkic Speaking States in Baku in his interview broadcasted from the "Diaspora TV" studio.
The chairman of the committee also informed the TRT AVAZ audience about the geography, activities of Azerbaijani diaspora and projects to preserve the national identity, culture and language of our compatriots.
Fuad Muradov spoke about the roadmap for joint action to bring the common problems of the Turkic world to the attention of international community, the "Unity Model" of the Presidents of Turkey and Azerbaijan, the role of young people in the formation of the Turkic diaspora, and the cooperation with Presidency for Turks Abroad and Related Communities of Turkey.
He also said that next year a summer camp for Turkic-speaking youth will be organized as a part of formation of the Turkish diaspora.