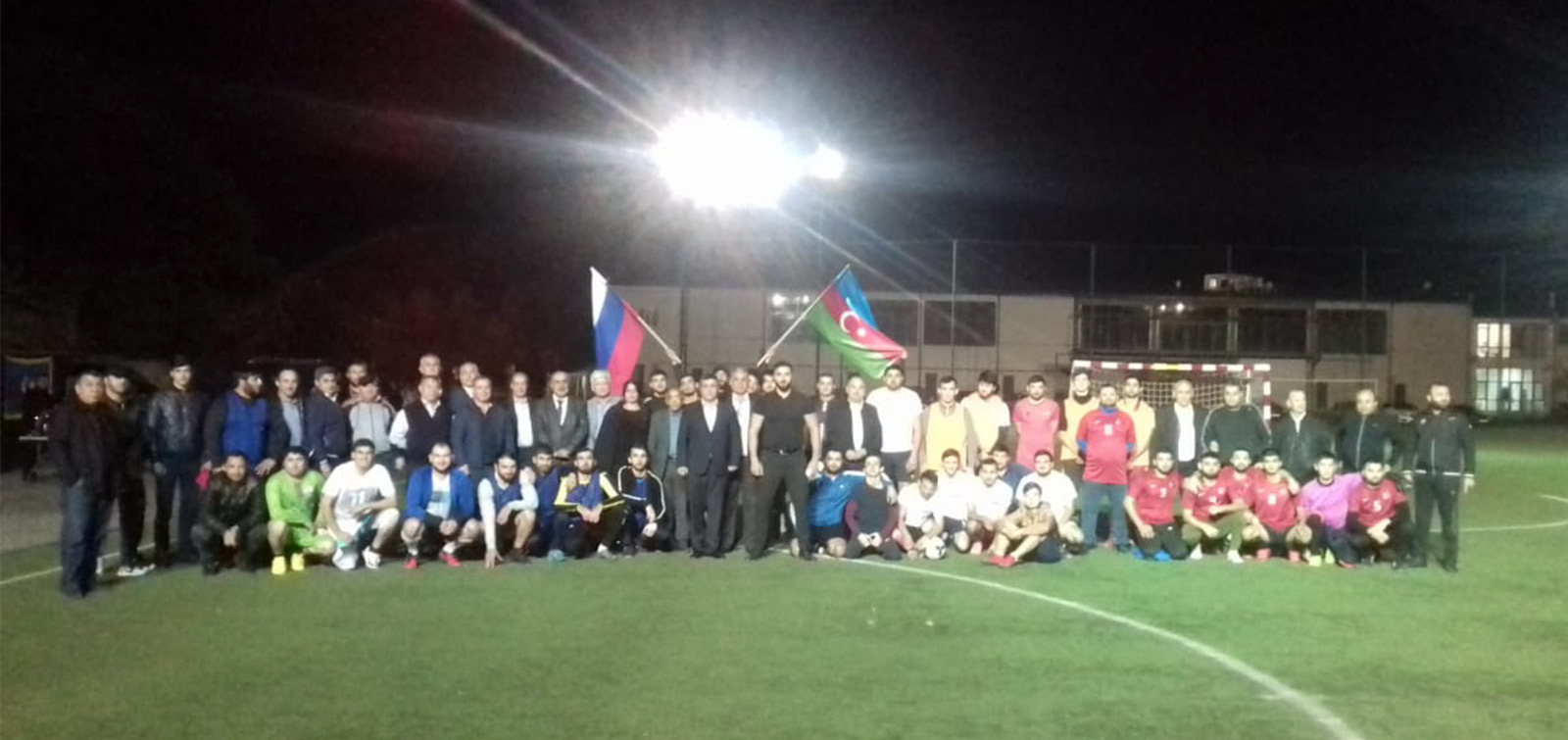 Independence Day of Azerbaijan marked in various Russian cities
Events dedicated to the 28th anniversary of the restoration of Azerbaijan's state independence were held in Pyatigorsk and Arkhangelsk, Russia.
The event, held with the organizational support of the "Araz" Azerbaijan Society, was attended by leaders and representatives of diaspora communities in Pyatigorsk, Kislovodsk, Yessentuki, Minvod, Stavropol, Ingushetia, Kabardino-Balkaria and Karachay-Cherkessia.
The event started with the performance of the National Anthem of Azerbaijan, and then a video clip about the country's independence was shown. Congratulating our compatriots on the occasion of this historic event, the community leaders said that as a result of the genius policy, dedication and tireless work of national leader Heydar Aliyev, our state independence has become irreversible and President Ilham Aliyev is continuing this course at a high level.
Then a football tournament dedicated to the holiday was held. The Day of State Independence of Azerbaijan was also celebrated in Arkhangelsk, a major scientific, cultural and industrial center of northwestern Russia. The event, organized by the "Azerbaijani Diaspora of the Arkhangelsk region" was held in the conference room of Dvina Hotel.
The event was attended by representatives of the region's government, parliamentarians, cultural and art figures, members of the Azerbaijani community. Speaking at the event, Deputy Governor of the Province, Deputy Chair of Local Government on Projects Victor Ikonnikov, Head of the Azerbaijani Diaspora Tarlan Gasimov congratulated our compatriots on the holiday. They spoke about the preservation of friendly neighborly relations and friendly relations between Azerbaijan and Russia, exceptional services of outstanding statesman and national leader of the Azerbaijani people Heydar Aliyev, successful continuation of President Ilham Aliyev's political course, active participation of Diaspora members in the region's life.