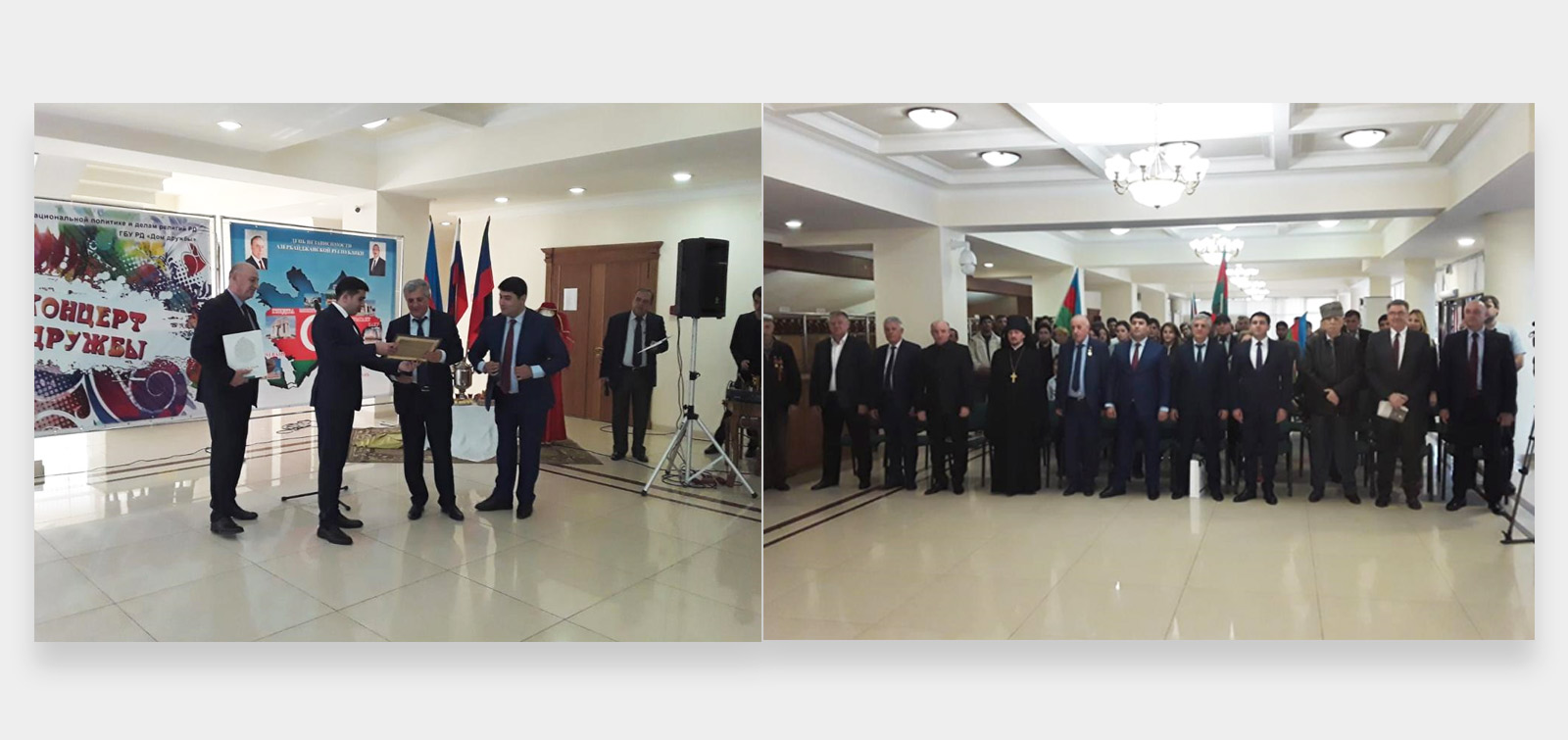 The Independence Day of Azerbaijan was celebrated in Makhachkala
An event dedicated to the Independence Day of Azerbaijan was held in Makhachkala with the support of the State Committee on Work with Diaspora. Before the event, a monument to the prominent statesman Aziz Aliyev was visited and flowers were laid in front of it.
Representatives of the State Committee on Work with Diaspora Tural Safarov and Aydin Mahmudov attended the event held at the House of Friendship. Deputy ministers of national affairs of Dagestan Arsen Mahmudov and Harun Davudov, the head of sector of the State Committee Tural Safarov, Chairman of the Dagestan Azerbaijanis Organization Rakif Azizov, Chairman of the public council of "Friendship" Badruddin Ibrahimov, representative of the Dagestan Mufti Abakar Khalugov and representative of the Makhachkala hierarchy Ieroman Ioann delivered speeches. They spoke about the history of the state independence, Azerbaijan's preservation of its independence and sovereignty owing to national leader Heydar Aliyev, sincere and lasting relationships with the peoples of Dagestan and the Russian Federation as a result of friendship and neighborhood policy of President Ilham Aliyev. They congratulated our compatriots on the holiday.
Rafik Azizov was presented with Honorary decree of the State Committee on Work with Diaspora for active participation in the life of the Azerbaijani community in Makhachkala and for his services to our compatriots' integration into the local community. Dagestan officials were presented various gifts on behalf of the Committee for establishing friendly relations between the peoples of the two countries.
The event ended with a concert by local art figures and the Azerbaijani Drama Theater in Derbent.