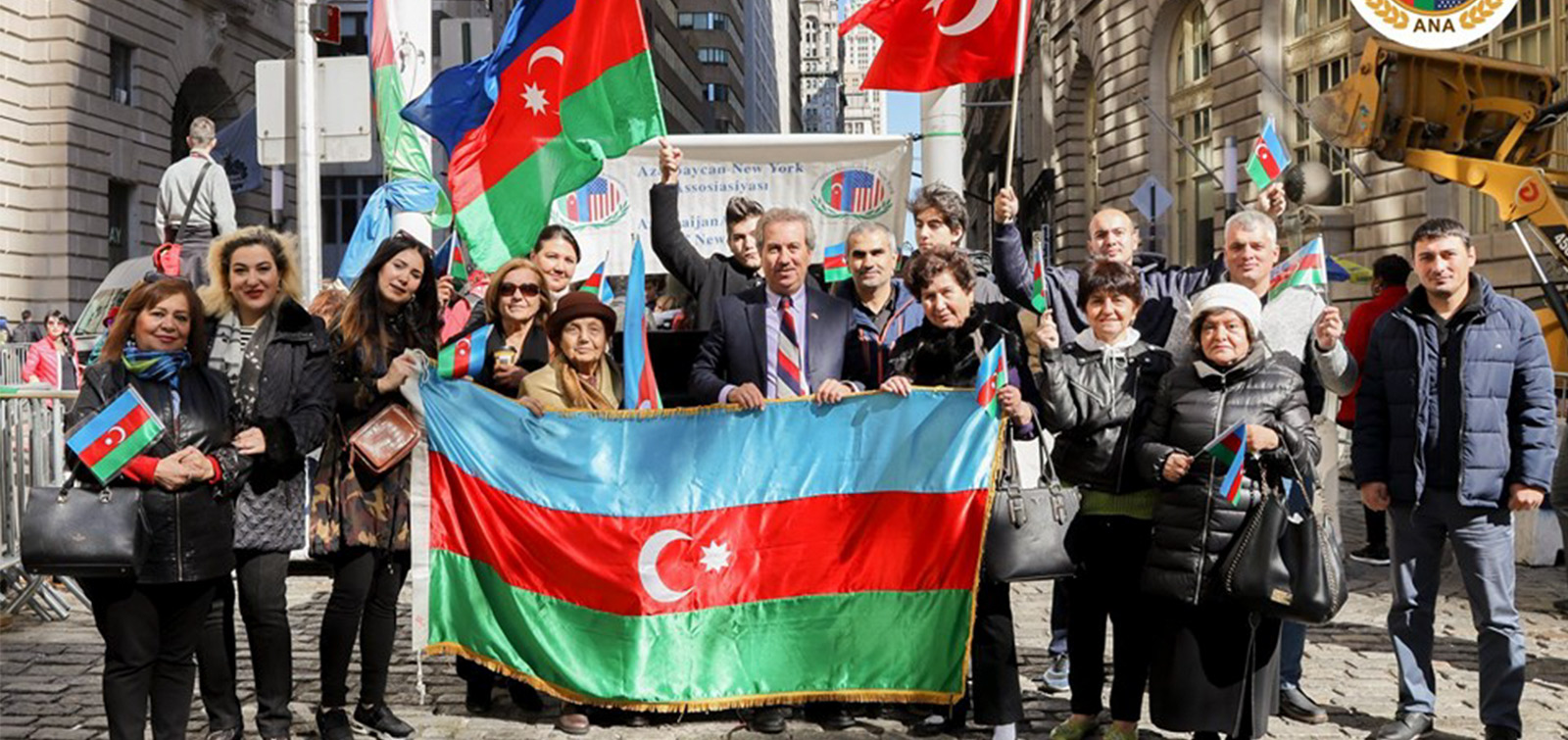 World Azerbaijanis celebrate the Independence Day of our country
United Kingdom, USA and Georgia hosted events to mark the 28th anniversary of the restoration of Azerbaijan's State Independence.
Ambassador Extraordinary and Plenipotentiary of our country to the United Kingdom Tahir Taghizade, the founder of the House of Azerbaijan Ali Tekin Atalar, anthropologist and ethnographer, author of more than 50 academic publications Tamara Dragadze delivered speeches at the event held at the Azerbaijani House in London. They spoke about the importance of independence, development and sustainable development, the history of the State Independence Day and impressions about Azerbaijan.
On October 19, a ceremony of raising the national flags of Azerbaijan and the United States was held at Bowling Green Park on the famous Wall Street in New York. The event, organized by the Azerbaijan- New York Association, was attended by our compatriots living in New York and other states of US.It should be noted that, the Azerbaijani flag will be waved in this park for 10 days.
Another event on Independence Day was organized in California. On October 20, our compatriots living in Los Cantus, California celebrated the great holiday with car rally. The event, organized by the Azerbaijan Cultural Center, was attended by about 40 cars decorated with Azerbaijani and US flags. During the march the distance from the Azerbaijani Cultural Center to the gulf of San Francisco was overcomed.
Independence Day of Azerbaijan was also celebrated in neighbor Georgia. Azerbaijani and Georgian intellectuals and representatives of the public attended the event at the Azerbaijan Cultural Museum named after Mirza Fatali Akhundov in Tbilisi.