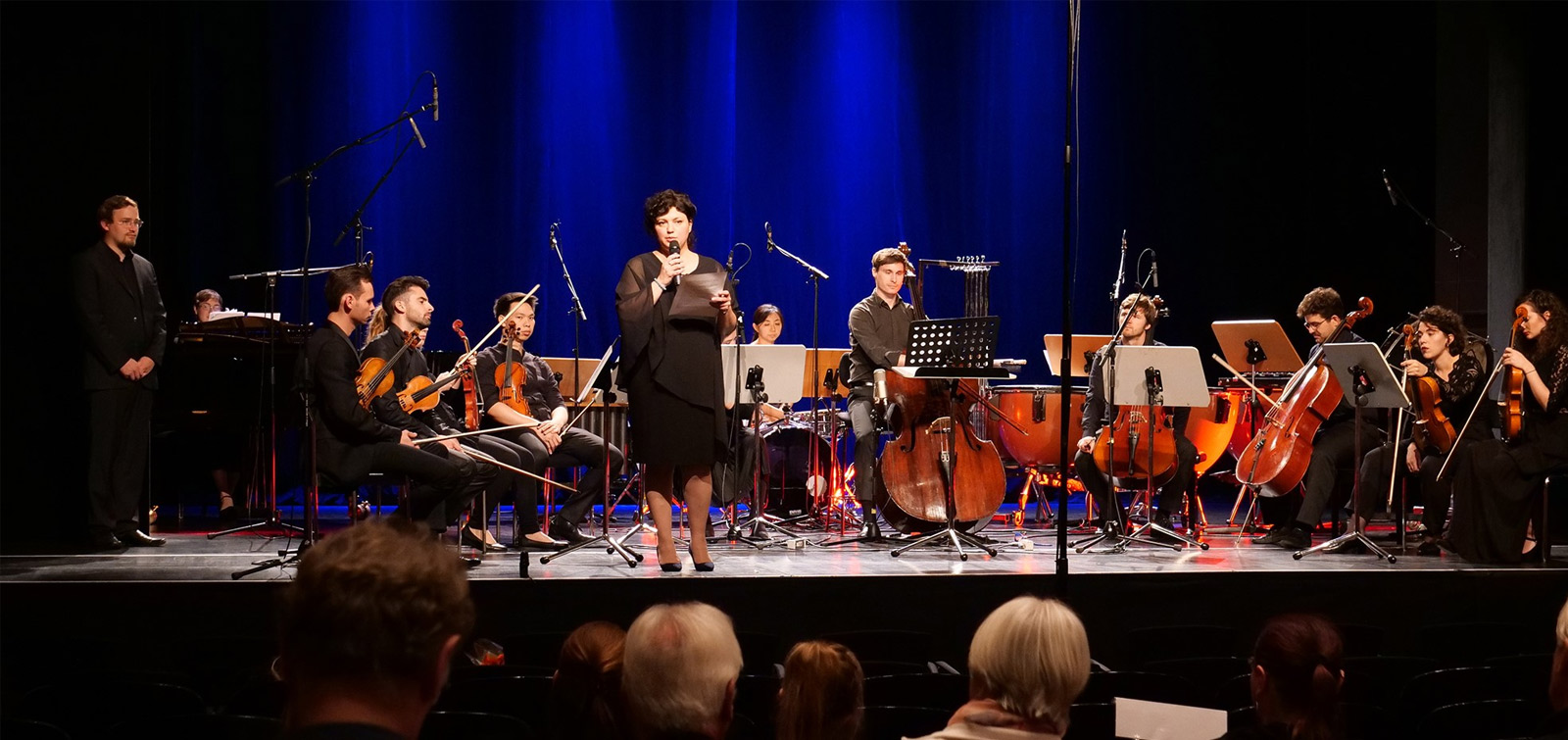 The success of the Azerbaijani composer in Germany
Azerbaijani composer Khadija Zeynalova's concert titled "Henri and Leyla" ("Heinrich und Leyla") was held in "Sommertheater" Concert Hall in Detmold, Germany. The event was organized with the support of the Fund for Support to Azerbaijani Diaspora and the Ministry of Culture of the North Rhine-Westphalia region.
"Heinrich and Leyla" symphonic work consisting of 12 part dedicated to the 70th anniversary of German Federal Republic and 200th anniversary of the first migration of Germans to Azerbaijan (1819-2019) was performed by the "Bridge of Sound" chamber orchestra.
The composition, based on the motifs of the same titled work of Azerbaijani writer Amir Pahlivan, tells of the pure love of German Henri and Azerbaijani Leyla. The events took place in 1942 in the Shamkir district (Annenfeld), where Germans lived. The composer conveyed the feelings of lovers through music that doesn't know boundary, religion and nation.
It should be noted that, Hadija Zeynalova, a graduate of the Baku Music Academy, is currently an associate professor at the Detmold Conservatory and Paderborn University. His works were performed in Germany, Switzerland, Austria, Azerbaijan, UK, Italy, Canada, Turkey, Oman, France, Georgia, Cyprus, Hungary, USA and other countries.