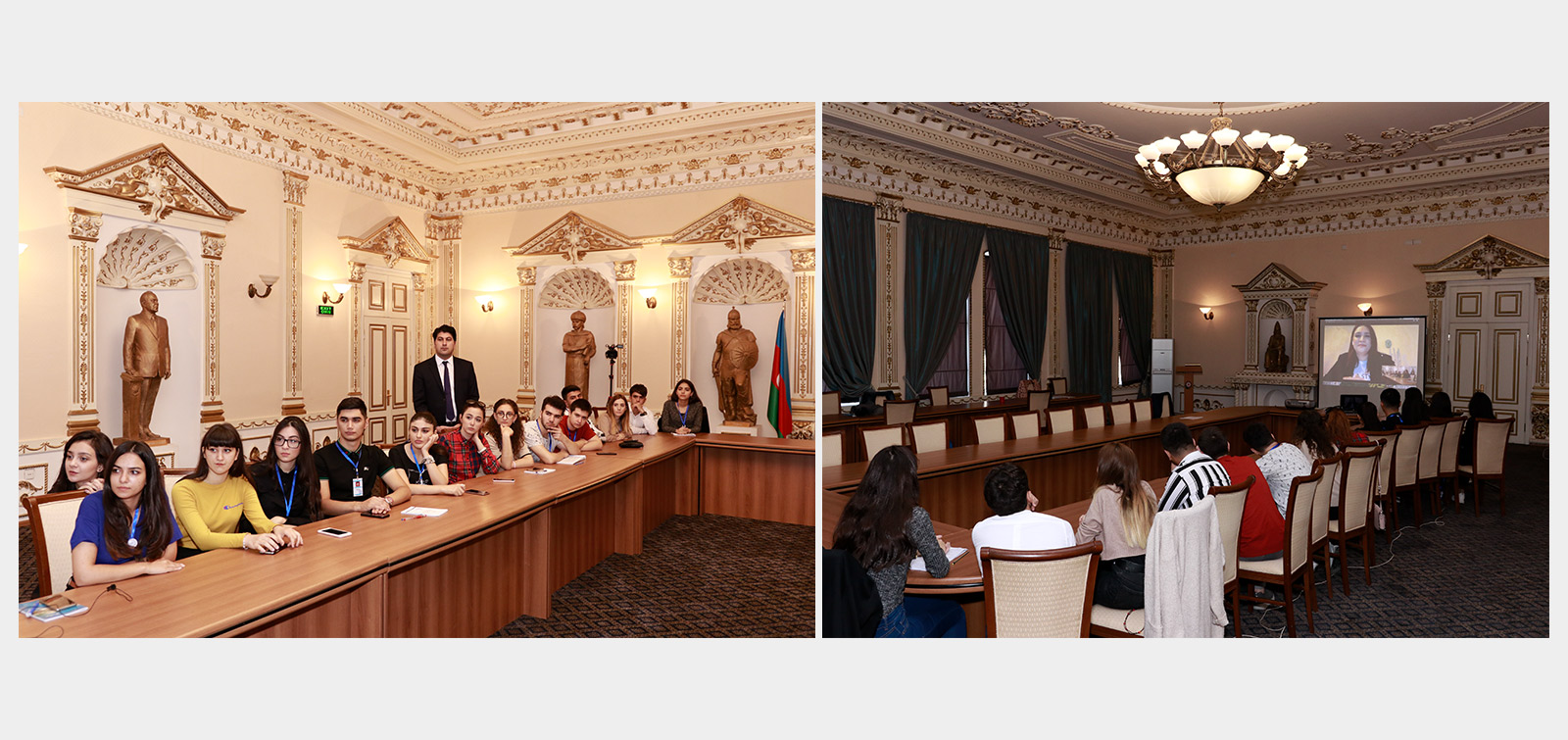 The Diaspora volunteers held discussions with Azerbaijanis living abroad
The State Committee on Work with Diaspora has organized a joint video-discussion between Azerbaijani Diaspora Volunteers and our compatriots living abroad. Video connections have been established with various countries and the diaspora volunteers have exchanged views with our compatriots living outside of our country.
On the first day of the discussion, the volunteers talked with a young Azerbaijani living in Norway, the chairwoman of the "CAN" organization, Shervin Najafpur, the chairman of the Azerbaijan-Greece Friendship Society "Gala" Rashid Mammadov, the Secretary General of the organization Salatin Mammadli, and young Azerbaijani living in Greece Gunel Nasirova. Discussions were held with our compatriots living abroad about the time when they settle in these countries, the integration into the local community, the possibility of preserving their national identity in foreign countries, and other issues. Our compatriots welcomed the discussions and highly appreciated the opportunity provided by the Committee.
It should be noted that, the establishment of such contacts is an integral part of the Azerbaijan Diaspora Volunteer Program and is intended to be sustainable.