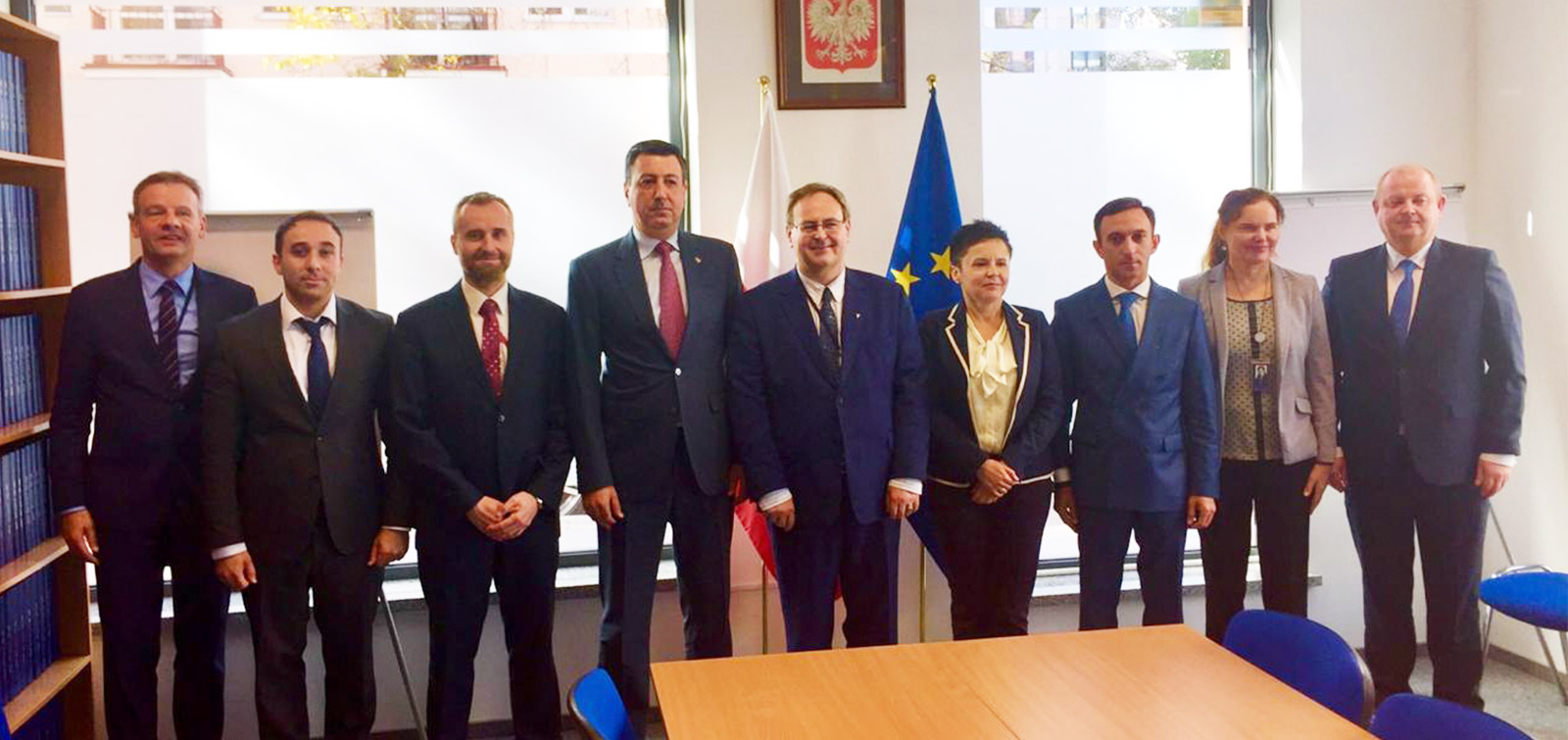 The meetings of the delegation in Poland continue
Delegation of the State Committee on Work with Diaspora visited Department for Cooperation with Polish Diaspora and Poles Abroad of Ministry of Foreign Affairs of Poland. The meeting was attended by Deputy Director of the department Slavomir Kowalski, diplomat Rafal Poborski, Deputy Chairman of the Committee Faig Guliyev, representatives of the Azerbaijani Embassy in Poland, Executive Director of the Fund for Support to Azerbaijani Diaspora Elshad Aliyev and others.
It was informed that millions of Polish people live in different countries of the world today and they are always in the attention of the state.
Detailed information about the diaspora policy of Azerbaijan, the projects implemented by the Committee, occupation of Azerbaijani lands by Armenia, as well as Azerbaijanis living in Poland was given.
The Executive Director of the Fund for Supoort to Azerbaijani Diaspora Elshad Aliyev spoke about the Fund's activities and highlighted some issues on the projects.
Then, the Azerbaijani delegation visited the University of Warsaw and met with the students and teachers. It was reported that the university held a contest "What do I know about Azerbaijan" and that participants of the competition take part in the meeting today.
The lectures of the university's teachers, Azerbaijani scientists Nargiz Akhundova and the head of the Azerbaijan Cultural Center Shahla Kazimova were very much welcomed at the meeting.
The books on the history and culture of Karabakh were presented to the University.