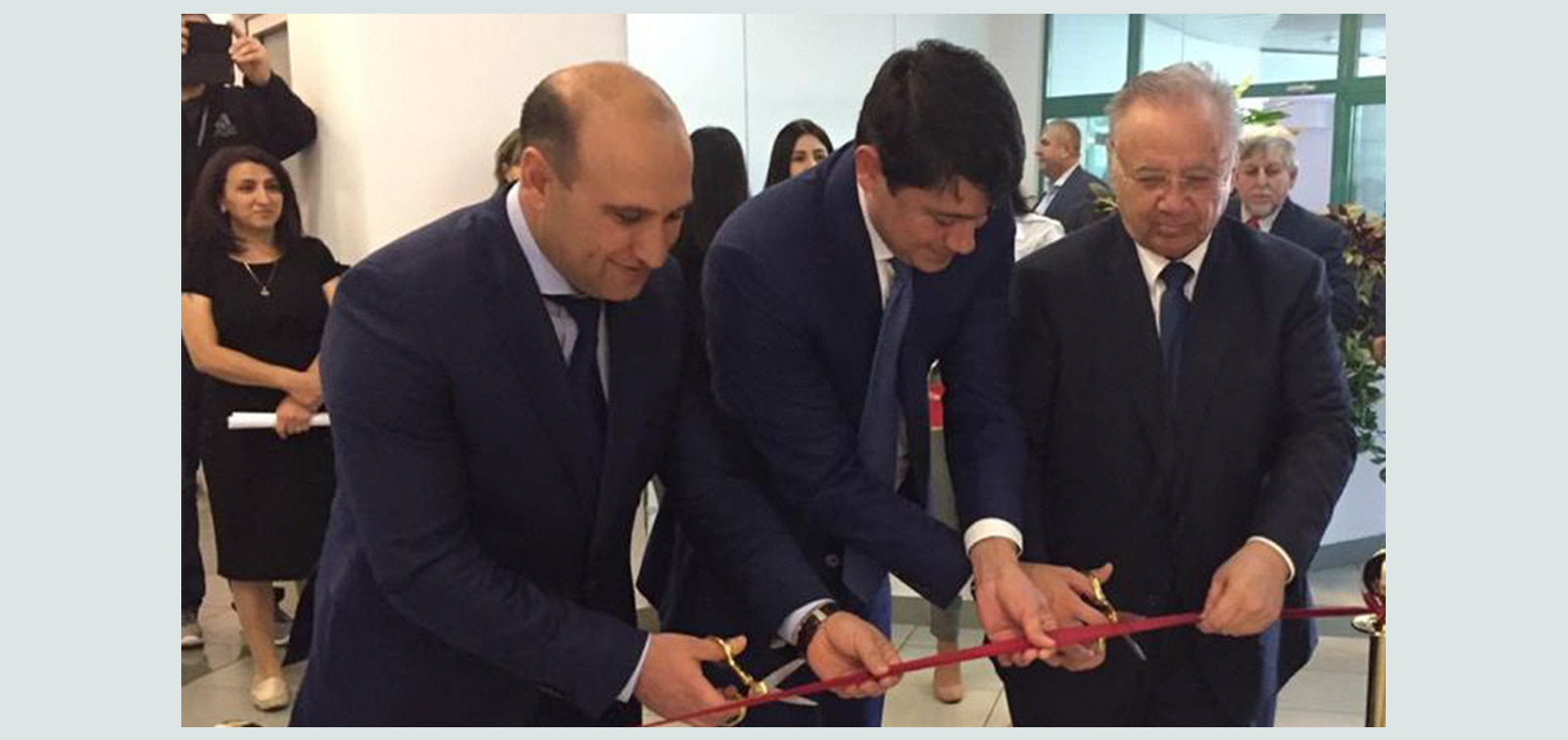 Central office of the Association of Polish Azerbaijanis has been opened
Chairman of the State Committee on Work with Diaspora Fuad Muradov, Ambassador Extraordinary and Plenipotentiary of Azerbaijan to Poland Hasan Hasanov attended the opening ceremony.
The head of the association Khalil Hasanov acquainted the guests with the office and gave detailed information on the work to be done and the forthcoming tasks. He said that, the main goal is to bring together Azerbaijanis living in Poland and centralize their activities.
The Association of Polish Azerbaijanis was established in 2019 in the capital Warsaw, and brings together Azerbaijani businessmen living in Poland.
After the opening ceremony of the central office, a meeting was held with Azerbaijani businessmen.
The Chairman of the Committee spoke about the importance of the Association of Polish Azerbaijanis and stressed the significance of its activities for the unification of Azerbaijanis. He spoke about the Azerbaijanis living in Poland, the organizations they created, and expressed that the Committee would support the opening of the Azerbaijani schools here if needed.
Elshad Aliyev, the Executive Director of the Fund for Support to the Azerbaijani Diaspora informed about the fund.
Hasanov Hasanov congratulated on the opening of the central office and said that the embassy is ready to cooperate with the Association of Polish Azerbaijanis in the work of integration and joint activity of the Azerbaijanis living in Poland.
The Ambassador highly appreciated the visit of the Chairman of the Committee to Poland, noting that the number of Azerbaijanis studying and living in this country is increasing and more than 200 Azerbaijanis are citizens of the Republic of Poland.
At the end, Muradov donated books promoting our history and culture to the Association of Polish Azerbaijanis.
The meeting ended with exchange of views.