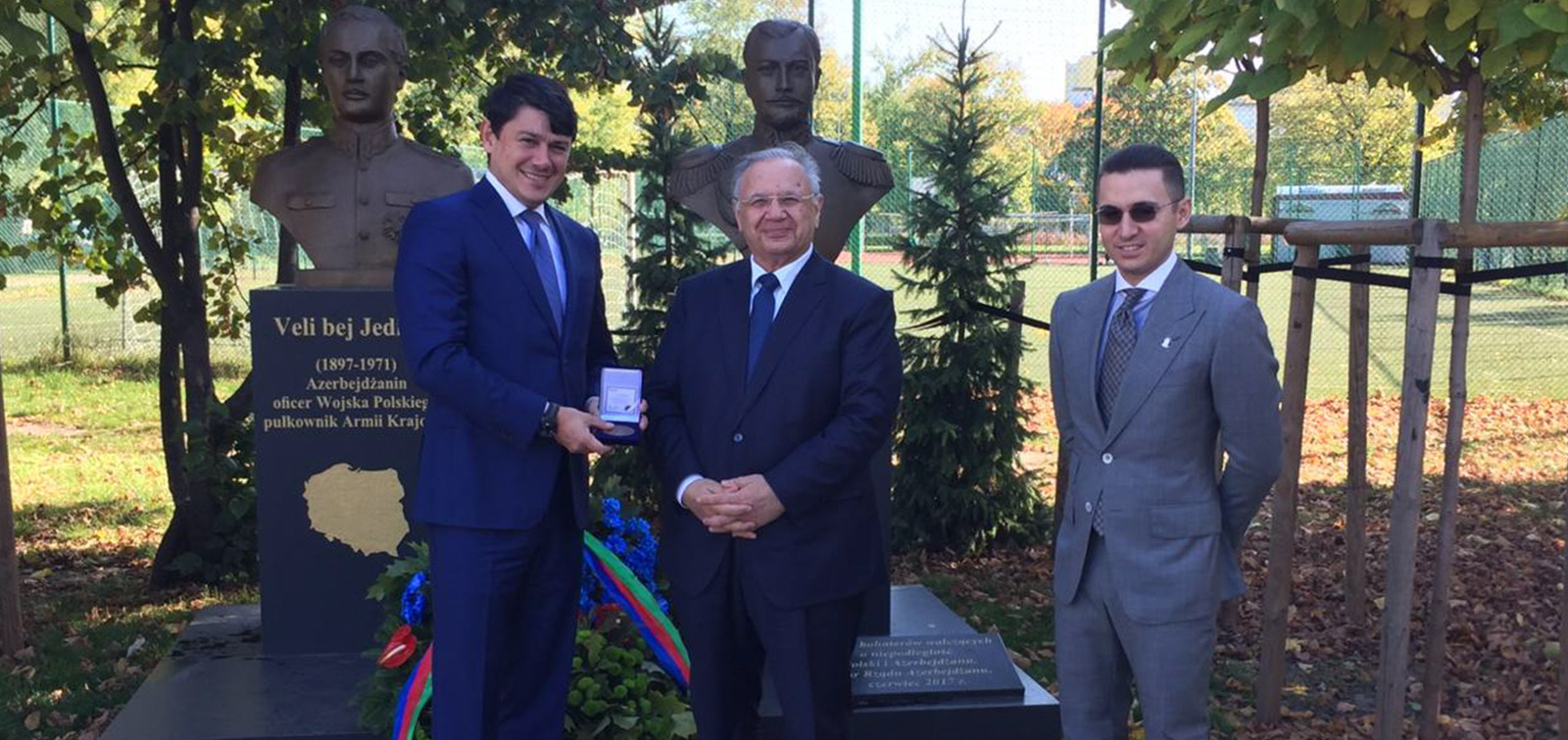 The national heroes of Azerbaijan and Poland were commemorated
Delegation of the State Committee on Work with Diaspora firstly visited the Azerbaijan Trade House and got acquainted with their activities. The guests were welcomed by the head of the Trade House Nemat Naghdaliyev.
Chairman of the State Committee on Work with Diaspora Fuad Muradov wished them success in their work and expressed his confidence that Azerbaijan Trade House in Poland plays an important role in promoting "Made in Azerbaijan" brand, which is part of the state policy to promote Azerbaijan in the world. He noted that the Azerbaijani diaspora in Poland will also contribute to this field.
Ambassador Extraordinary and Plenipotentiary of the Republic of Azerbaijan to the Republic of Poland Hasan Hasanov attended and delivered speech at the meeting. Then, the delegation visited the statues of heroes of Azerbaijani and Polish peoples - the soldier of the Azerbaijani Army in Warsaw, Lieutenant-General M.Sulkevich and the military officer of Polish Army, Colonel Vali bey Yadigar and laid a wreath in front of the monument.
It was noted that this monument is one of the best examples of the strong friendship between our peoples.
At the end of the event, Hasan Hasanov presented symbolic medal of the Azerbaijani Embassy in Poland for honor of the national heroes to Fuad Muradov.