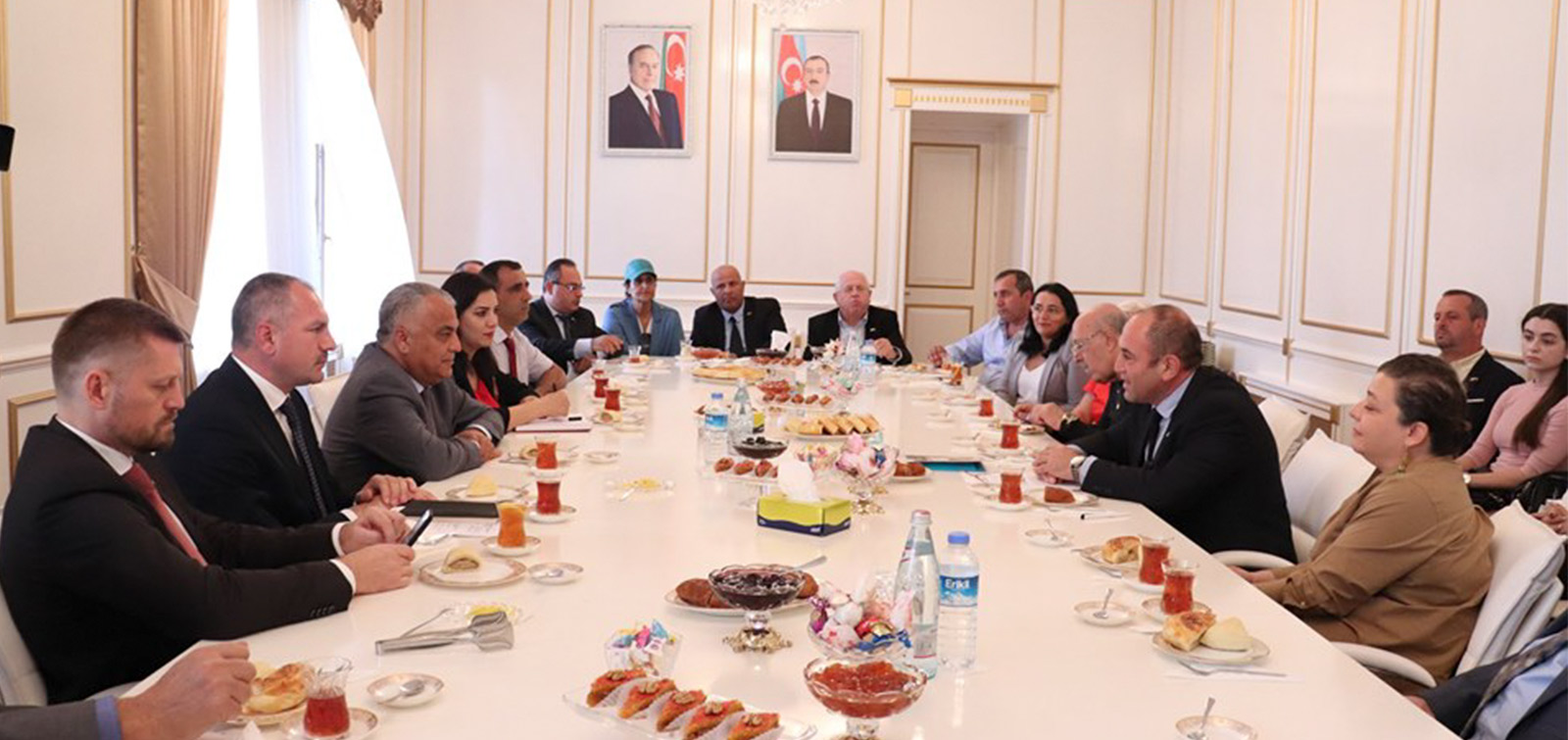 Guba and Ma'alot-Tarshiha signed a fraternal agreement
Israeli delegation visited Guba region. A meeting was held on this occasion in the Guba District Executive Power's Office. District officials, Israeli delegation and members of the Jewish Diaspora attended the event.
Ziyaddin Aliyev, head of the Guba District Executive Power, informed the guests about the socio-economic development of Guba, state policies aimed at improving the welfare of the local population, including the Jews living in the Red Settlement. The sides expressed confidence that Azerbaijani-Israeli relations developed at the level of strategic partnership, joint projects contribute to peace, progress and stability in the region and in the world and relations will be further strengthened as a result of the successful policy pursued by President Ilham Aliyev.
Then, an agreement on establishment of brotherly relations between Azerbaijan's Guba and Ma'alot-Tarshiha cities of Israel was signed. This is the fifth agreement signed in the name of friendship within the framework of the project presented by the Azerbaijan-Israel International Association.
Following the signing of the agreement, the delegation visited Guba Genocide Memorial Complex. The guests were given detailed information about the genocide committed against our people in 1918.