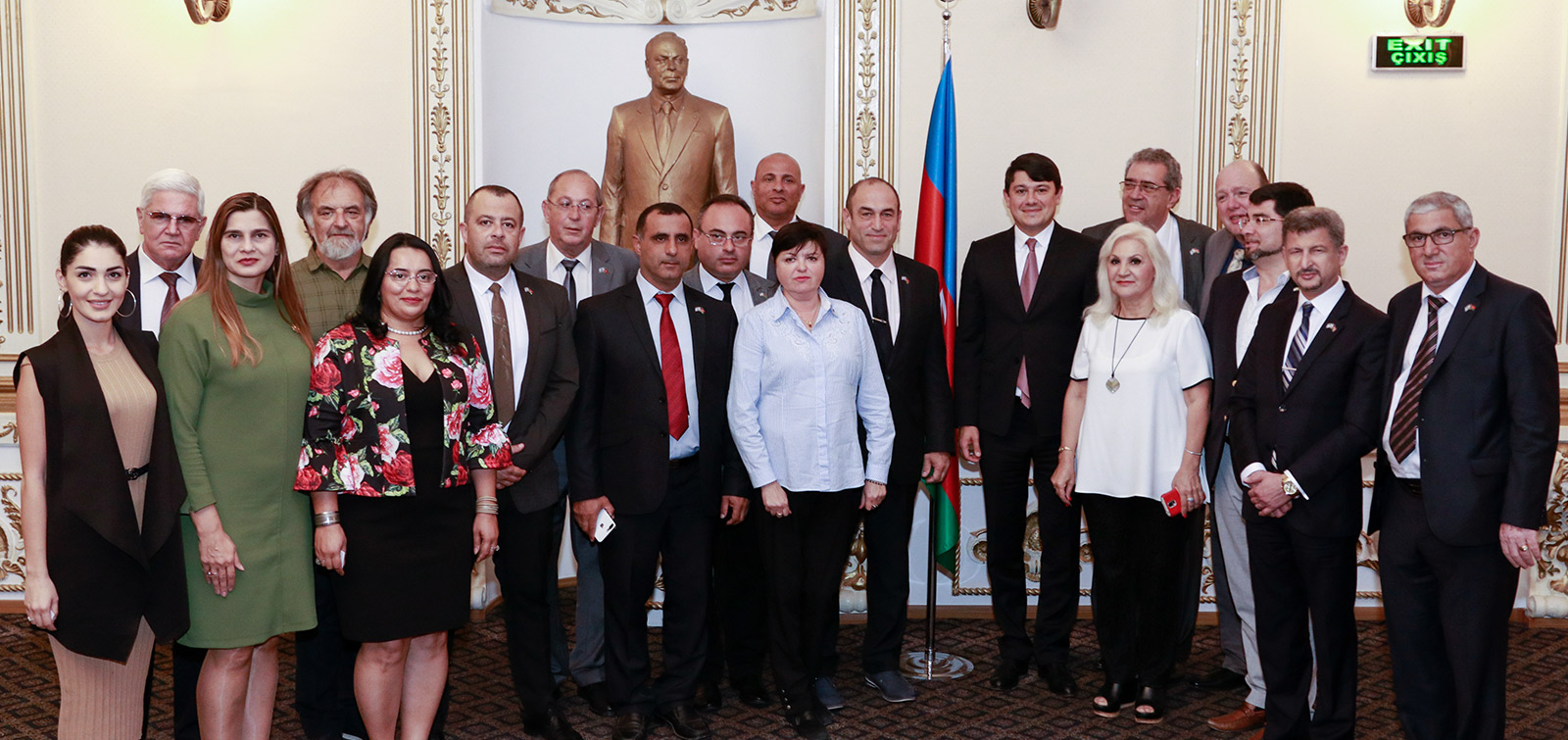 Israeli officials visited State Committee on Work with Diaspora
Delegation of the Israeli state to Azerbaijan visited the State Committee on Work with Diaspora and met with the Chairman of the Committee Fuad Muradov.
The sides noted the high level of relations between the two countries and talked about the tolerant environment in Azerbaijan.
Chairman of the State Committee informed about the diaspora policy of Azerbaijan and spoke about large-scale projects implemented in recent years.
Israeli guests noted the activities of AzIz organization in this country, also positively assessed the diaspora policy of the Azerbaijani state.
It was noted that great leader Heydar Aliyev has always attached great importance to the development of the Azerbaijani-Israeli relations and the political line is successfully continued by the President of the Republic of Azerbaijan, Ilham Aliyev.
The head of the AzIz organization, Lev Spivak, thanked Heydar Aliyev Foundation and the President of the Foundation Mehriban Aliyeva for their continued support to their activities.
The head of AzIz organization Lev Spivak, Mayor of Ma'alot-Tarshiha Arakadi Pomeranets, Mayor of Kiryat Ekron Khovav Tsabari and other guests thanked for the warm hospitality and warmth.
Some of the state officials, who were on the delegation, said they were born and raised in Azerbaijan, and recalled interesting memories about our country.
During the meeting, the sides exchanged views on the development of bilateral relations between the two countries, various aspects of the diaspora policy and discussed the possibility of implementing joint projects in the future.